Bill Gates supports Microsoft's decision to build its own tablets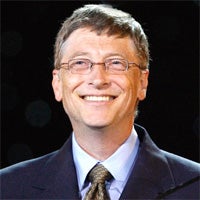 With the announcement of Microsoft choosing to manufacture its own tablets for the Windows 8 debut rather than go with their hardware partners, some may have been wondering what Bill Gates thought of this decision.
Gates joined Charlie Rose last night to talk about a number of topics. Among them was Microsoft's new
Surface tablet
. Gates says he thinks Microsoft was right to build its own tablets. He also believes that Windows 8 will kill the traditional PC.
"You can get everything you like about a tablet, everything you like a PC, all in one device. That should change the way people look at things," he said.
Rose also asked Gates if he thought Jobs was right and should Microsoft of followed the same hardware/software integration strategy that Apple did right from the get go. While Gates expressed no regrets about the past decisions of Microsoft, he says he currently supports Microsoft making some of their own tablets going forward.
"I actually believe you can have the best of both worlds. You can have a rich eco-system of manufacturers and you can have a few signature devices that show off, wow, what's the difference between a tablet and a PC?" said Gates.