Big screen at low cost: it's the ZTE ZMAX 2 for AT&T
8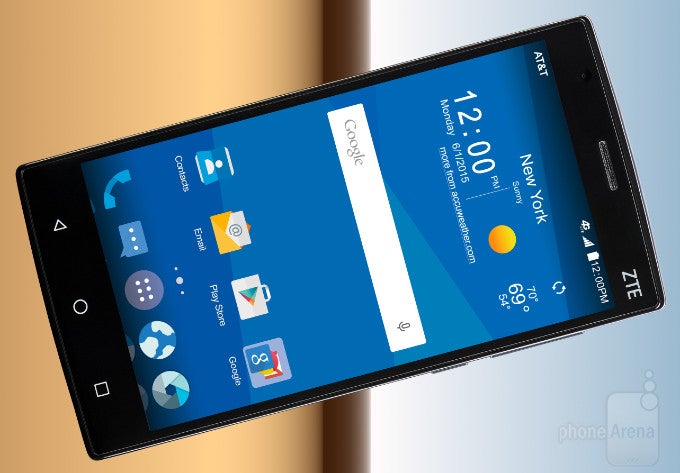 According to ZTE, a Chinese phone manufacturer that has long sold entry-level phones in the US, consumers today tend to see the value of Android phones as 'screen size vs cost', and it probably has a point. It is this basic observation, though, that has apparently motivated ZTE to produce this new proposition – the big-screened-yet-cheap ZMAX 2.

So, what exactly has the ZTE ZMAX 2 going for it? The main highlight of this new smartphone is its massive, 5.5-inch, 720x1280-pixel display, which, indeed, is a very large panel, considering the fact that the ZMAX 2 is a pre-paid phone offered through AT&T. There really isn't much else in AT&T's GoPhone portfolio that can deliver a comparable screen size. Second, naturally, comes the incredibly affordable price of the phone, which is set at $149.99, sans contract obligations, of course.
Obviously, it's this combination of a very large screen and a cheap price that ZTE hopes will attract pre-paid service consumers, but it's worth pointing out that the ZTE ZMAX 2 also has some other potentially intriguing features. First off, it's based on Android 5.1, which is always a good thing, especially when we're dealing with an entry-level handset, which, presumably, won't receive too many software updates in its lifetime. Then come some other goodies that make the ZMAX 2 sound relevant on paper, such as the 8 MP camera, 3000 mAh battery, 2 GB RAM, 4G LTE, and a 1.2 GHz quad-core Snapdragon processor, with the exact model remaining a mystery for now. Supposedly, the ZTE ZMAX 2 might be able to deliver a pretty decent battery life, having in mind the decent battery capacity, 720x1280-pixel screen resolution, and relatively modest processor clock rate.
And that pretty much sums up all of the major characteristics of the ZTE ZMAX 2: AT&T's latest pre-paid proposition, which targets entry-level device consumers fancying a very large display. The ZTE ZMAX 2's release date is set for September 25, when it's also officially going to face what's probably its main opponent in the pre-paid line-up of AT&T – the
Asus Zenfone 2E
(5" display, but costs $120).
Is the ZMAX 2 "jaw-dropping" you? And, perhaps more importantly, is pre-paid service an area you have interest in? Let us know what you think in the comments!
ZTE ZMAX 2 images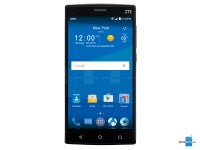 source: ZTE