Big Apple to turn old payphones into Wi-Fi HotSpots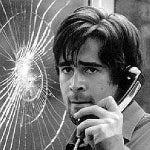 telephonic communications for those on the go
. Unfortunately it required users to carry around a ton of change, wait in line, and hope that they got to the phone before the vandals did. So what could the City do with all of these payphones that are not needed?
New York City has decided to turn its old payphones into Wi-Fi HotSpots that will be free for visitors and residents alike. The program will start with ten locations in three boroughs, Brooklyn, Queens and Manhattan. The latter has six of the ten HotSpots with more coming soon. Check the sourcelink for the current locations. The HotSpots have been outfitted with military grade antennas with a range of 300 feet.
Each installation costs $2000
which is being provided by Van Wagner Communications, the company which owns many of the unused payphones. Right now, to access the HotSpots requires signing on to the City's tourism site and agreeing to the TOS. Right now, the service contains no advertising, but that might change as more payphones are converted. There are a total of 13,000 payphones in the Big Apple.
source:
NYCGov,
via
GIGaom