Beyond the iPhone 8: future Apple handsets to support 4K and advanced AR/VR with the new PowerVR graphics architecture
23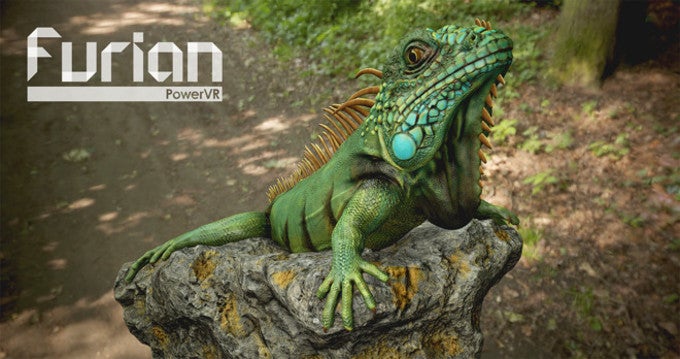 Mobile chipsets with PowerVR GPUs (graphics processing units) have a track record of beating the competition in graphics performance, a tribute to the engineering prowess of their creator Imagination Technologies. On Wednesday, the British-based company announced a brand new GPU architecture called PowerVR Furian – the first major architecture upgrade since PowerVR Rogue which premiered in 2010.
In layman's terms, these next-get Furian graphics cards are bringing big performance and power efficiency boosts to the table. Apple is a stakeholder and licencee in Imagination Technologies and has been using the PowerVR series in many of its devices, so we will almost certainly see Cupertino employ the new technology in the future. This in turn means that upcoming iPhones will be capable of supporting 4K graphics, higher-resolution gaming, demanding machine learning apps, and improved augmented/virtual reality capabilities, all without breaking the battery bank.
Sam Rosen, managing director and VP, video, OTT, and AR/VR at ABI Research has commented on the new Furian architecture:
Emerging applications such as AR/VR and machine learning put intense new requirements on the GPU. For such applications, GPU systems must do more than in typical rendering scenarios, including a great deal of general purpose computation. It's important to have a GPU microarchitecture that is adept at mixing graphics and compute workloads at different stages inside a single frame of rendering. With Furian, Imagination has leveraged its deep GPU expertise to create an architecture designed to fully deliver these next-generation applications.
Of course, Imagination Technologies also went to into detail about the improvements that the new Furian series have achieved. Compared to a similar sized and clocked 7XT Plus GPU on the Rogue architecture, the new 8XT GPUs boast between a 70-90% enhancement in gaming performance by density, including 35% improved GFLOPS performance and 80% fillrate density improvement for better UI and casual gaming.
The new technology has already been licensed to manufacturers and should be available in mobile devices by the end of 2018. This indicates that we won't see it on the iPhone 8, but a Furian GPU might be present in Apple's next year flagship.
source:
Imagination Technologies
via
MacRumors