Best smartwatches of IFA 2015
12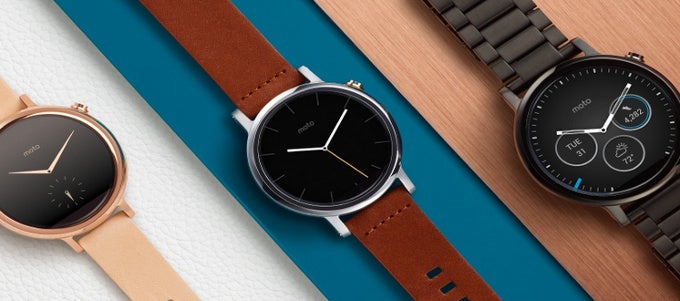 The largest tech exposition in the fall of the year has brought us a bunch of exciting new announcements, and after taking a look at the
best smartphones
and
best tablets
, it's time to round-up the best new smartwatches of IFA 2015.
The smartwatch space is bustling with innovation and the big news is that in just one year manufacturers have figured out how to squeeze out two days of battery life on the most popular smartwatches, which is great news. Naturally, the latest Android Wear update that allows the phones to use their Wi-Fi module independently to get data faster is welcome, and so are the option to add complication on watchfaces and the expanded functionality that now allows you to reply to messages right from the watch.
So what new smartwatches did IFA 2015 bring?
Motorola Moto 360 2nd gen: super-styled and - finally - two sizes
The new Moto 360 comes in two sizes: a large, 46mm one and another version with a smaller, 42mm case. What's notable about the Moto 360 is that it features record screen to body ratio thanks to its form and thin bezels, so you get a lot of screen real estate in a body that is not as huge.
42mm and 46mm versions
The next big thing about the Moto 360 is called 'Quick Release Bands' (with a small latch that you can see on the bands) and is basically a mechanism similar in function to that of the Apple Watch: it allows you to swap bands on the fly, going from that casual to an elegant look.
Then, there is a separate collection for women with some unique touches and exclusive color options. Naturally, you can use Moto Maker to customize the look of your watch in depth. Initially, Moto Maker for Moto 360 will be available in the United States, Mexico, United Kingdom, France and Germany.
New Motorola Moto 360 (2015)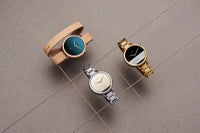 Samsung Gear S2 and Gear S2 Classic
Samsung has now officially unveiled its new series of smartwatches: enter the Samsung Gear S2 and Gear S2 Classic.

This new generation of Samsung smartwatches comes powered by Tizen rather than Android Wear, but probably the biggest highlight is the option to buy the watches in a 3G-enabled version, where you can put your own SIM card and use the watches independently from your phone.


Running Tizen with a rotating bezel and 2-3-day battery life
And yes, the rotating bezel is indeed real: just rotate it to navigate around the menus. On the right side, there are also two physical buttons - a home and back keys - that make it easier to deal with notifications.

As to the Tizen part of the equation, Samsung says that the platform does well with keeping you informed about texts, calendars, emails, breaking news, and fitness goals, while the 3G version of the watch can make and take regular voice calls.



Samsung Gear S2 Classic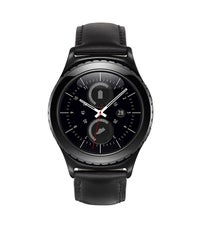 Huawei Watch
Rather than an elaborate wrist computer, the wearable is designed "first and foremost as a watch", opting for a round face, standard lugs, a 42mm diameter, and a physical crown mounted in the traditional "2 o'clock" position. The use of scratch resistant, double layer sapphire crystal and 316L cold-forged stainless steel contribute to the smartwatch's "premium" factor.
The technological parts that make this watch smart are not to be underestimated, either. A 300mAh battery unit offers (on paper) two days of battery life with regular use, and charges to full in a manageable 75 minutes. The battery longevity is enabled, in part, by the 1.4-inch AMOLED screen of 400 x 400 pixels resolution and 286ppi pixel density, both the highest among smartwatches so far. There is also Wi-Fi and Bluetooth connectivity available, which means you'll be able to receive notifications even if the Bluetooth-paired smartphone is not in range.
The Huawei Watch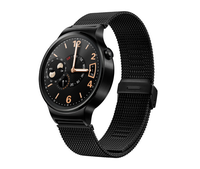 Asus Zenwatch 2
One of the most aesthetically pleasing smartwatch lines to launch last year – Asus' ZenWatch – has just gotten its second entry, the ZenWatch 2. The design language is mostly the same, however, this time around, Asus will be offering the wearable in two sizes – one will come with a 1.63", 320 x 320 screen, the same size and resolution as the first ZenWatch, and the second one will be slightly smaller, with a 1.45" display and a 280 x 280 resolution.
Hardware-wise, both models bear the quad-core Snapdragon 400 SoC by Qualcomm, clocked at 1.2 GHz, 512 MB of LPDDR2 RAM, and 4 GB of internal storage. The larger ZenWatch 2 model will be juiced by a 400 mAh battery, whereas the smaller one will only have 300 mAh in its juicebox. Asus promises 2.5 days of life in ambient mode for the bigger-sized watch, and more than 2 days in ambient mode for its tiny sibling. Charging is done via a magnetic connector and Asus says it takes 36 minutes for a ZenWatch 2 to be charged up to 50%.
Asus ZenWatch 2