Best smart outdoor security cameras (2018)
7
We may earn a commission if you make a purchase from the links on this page.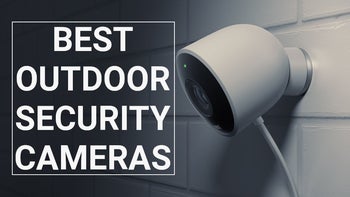 Are you looking for a way to be keeping an eye on your home when you're at work? In the market for home security cameras, there are so many options that your head starts spinning once you actually try to find the best one out there.
That is why we have looked at the most popular options and compare them here, so that you understand what are the pros and cons with each one, what are the hidden fees (and there are some!) and ultimately, which one should you go for.
This is our selection of the best smart outdoor home security camera systems that you can buy right now, in 2018.
Ring Floodlight Camera with Echo Dot
You've no doubt seen those commercials for the Ring Door Bell that are flooding the airwaves. It's made by a company that Amazon snatched not long ago but Ring is flooding the outdoor security camera realm with another, more souped-up offering, the Floodlight Camera which Amazon has now paired with its Echo Dot smart speaker for intelligent voice control.
It watches over your house or yard by streaming high-res video has night vision and Live View so you can see, hear and speak to your visitors from your phone, tablet or computer anywhere. As the name suggests, Ring's contraption includes built-in floodlights as well as a siren to scare off the baddies.
Nest Cam Outdoor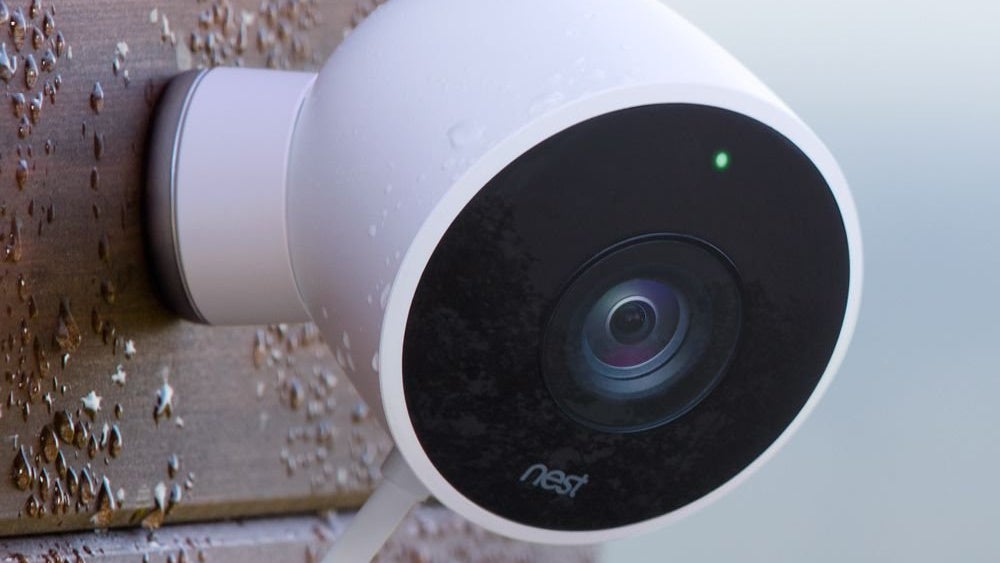 The Nest Cam Outdoor is probably the best outdoor security camera system for the average person out there: it's extremely easy to install, it's plug and play, and it works well with good quality video and proper motion alerts. But there is one caveat: it truly shines when you use it with the paid Nest Aware cloud storage plan and without it the camera loses a lot of its value. Basically, without a subscription to the Nest Aware service, you don't get any recorded video history and you only get snapshots of activities that happened in the last 3 hours.
So you should really look at the price for the bundle of the camera and the Nest Aware subscription, rather than at just the price of the camera. Luckily, Nest has introduced a cheaper pricing tier of its cloud service in early 2018 and you can opt in for one of three plans:
$5/mo (or $50/year) for 5 days of recorded videos, 24/7 recording, zone detect, and intelligent alerts,
$10/mo (or $100/year) for 10 days of recorded videos, 24/7 recording, zone detect, and intelligent alerts,
$30/mo (or $300/year) for 30 days of recorded videos, 24/7 recording, zone detect, and intelligent alerts
You pay 50% of the price for any additional cameras that you add to the bundle.
For all else, you've got very good quality 1080p video footage, you have motion or sound alerts, you get the zones that you can specify so you don't get any fake alerts (from passing cars or others), and the cameras come with a microphone and a speaker, so you can speak to your "visitors". The Nest Cam Outdoor is wired (it comes with a cable that's around 25-feet long) and it is weatherproof. Overall, if you can stomach the subscription, the Nest Cam is a clear winner: convenient and excellent in all aspects.
Netgear Arlo Pro 2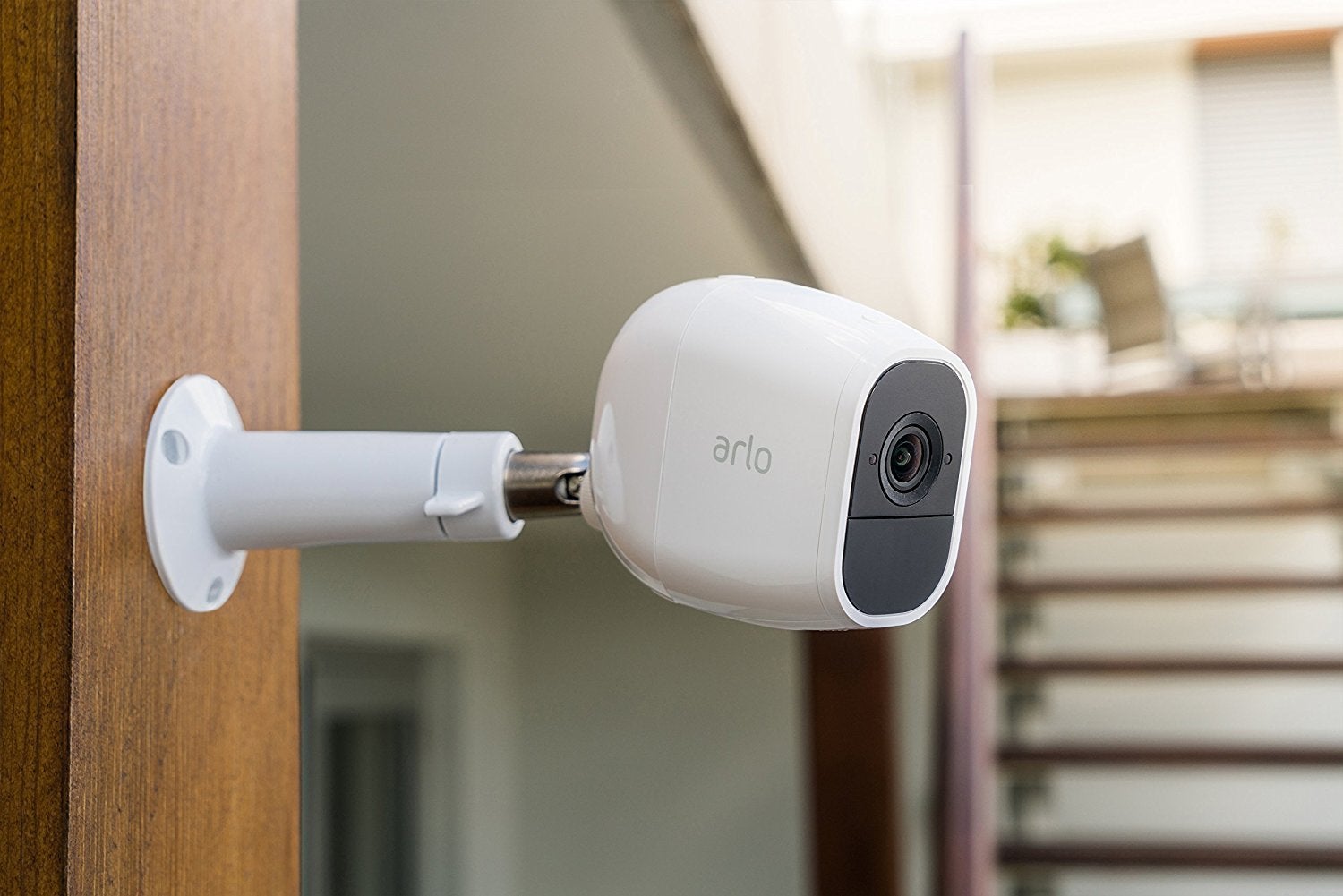 The other very popular outdoor home security system is the Netgear Arlo Pro 2. It comes with a few key advantages over the Nest Cam, but it also has a few downsides to it as well.
Let's start with the bad and first of that is video recording: the Arlo Pro 2 matches the quality of the Nest Cam at 1080p, but it does not record 24/7. Instead, the camera only turns on the recording based on events. You can actually specify up to three zones with the Arlo Pro 2, so if you monitor a wider zone with a lot of motion, you only get alerts for motion happening in the zones that you care about.
And in case you were wondering, motion detect works fine and the camera is constantly buffering 3 seconds of footage, so it can give you those 3 seconds before an event starts for context.
The big advantage of the Arlo is that it can be used both with a wire or wirelessly, while the Nest Cam can only be used wired. Wireless use means that you can use the battery inside the camera and that typically lasts a few monhts. Another cool benefit is that the Arlo comes with a base station and the station has a siren that gets plenty loud and that you can use if someone breaks into your house.
The other great thing about the Arlo is that you get a rolling 7-day history of recordings in the cloud for free, so you don't actually need to pay hefty, never-ending subscription fees. Additionally, you can also connect a hard disk drive to the base station and record to the disk, another option missing in the Nest Cam.
Just like the Nest Cam, the Arlo is weather-proof and supports 2-way audio so you can talk to your visitors.
Logitech Circle 2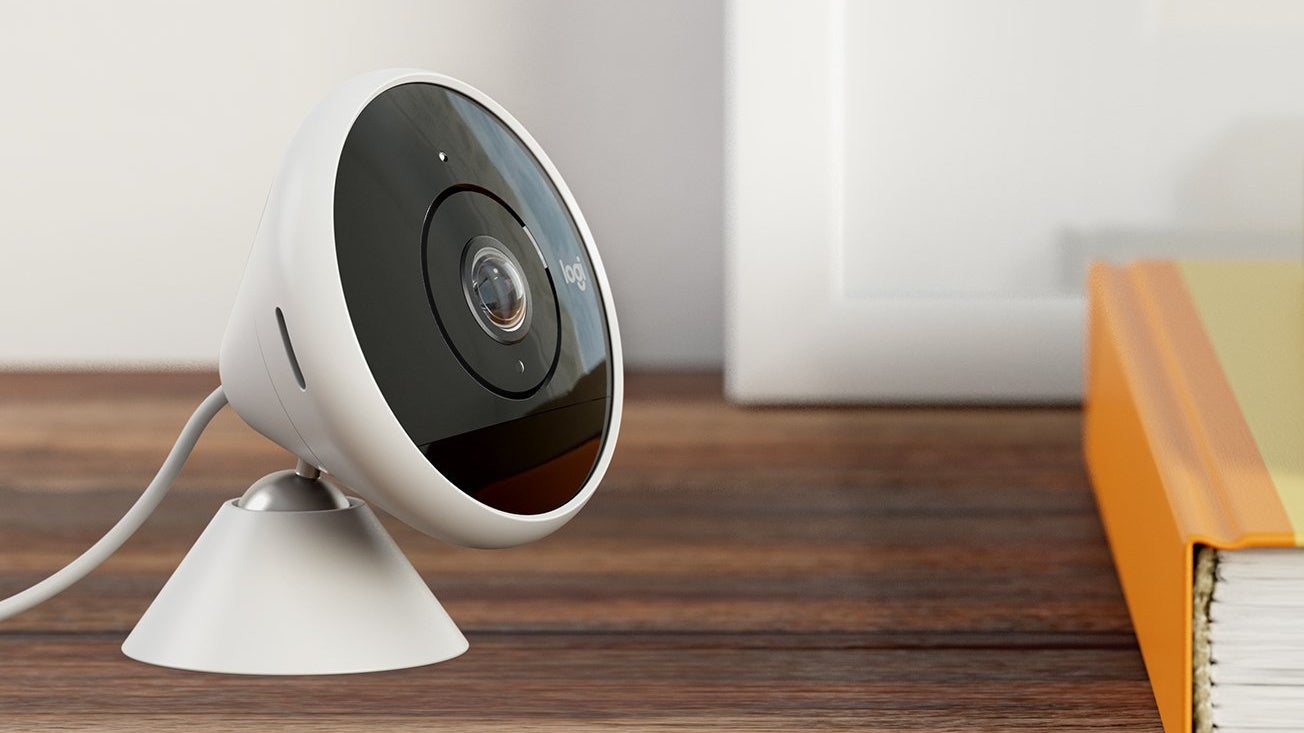 The Logitech Circle 2 is another option worth considering: it's a bit cheaper than the others at $180 and it offers a much wider, 180-degree field of view, while the Nest and Netgear Arlo work with around 130-degree viewing angle.
The Logitech Circle 2 also works with Apple's HomeKit, which is an important advantage for those who own an iPhone.
In terms of features, you really get all that you can get with the Netgear: night mode, a wired and wireless option, 1080p video quality, motion and person detection, and so on. You also have an optional subscription plan (Circle Safe) if you want to access your recordings on the go: the free version only stores the last 24 hours of videos in the cloud, while for $4 a month for a single camera you get 14 days of video stored in the cloud and for $10 a month or $100 a year, you get a full 31 days of cloud storage.
Canary Flex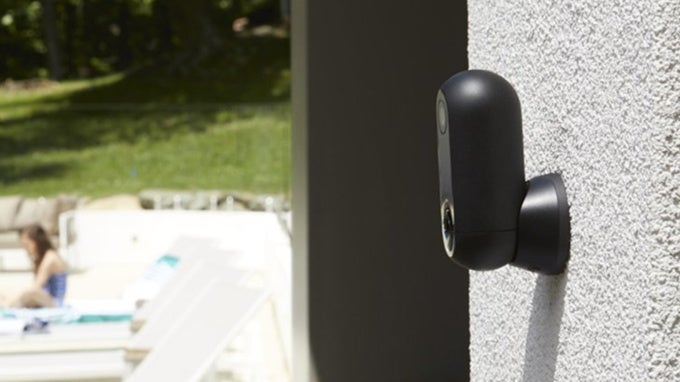 Last but not least, you have the Canary Flex, the most affordable option at just around $150. The camera makes two compromises: first, it has a narrower, 116-degree field of view and secondly, while it records in 1080p, live view is limited to 720p HD only.
If you can live with this, the Flex is a very easy-to-use and to set up camera. It supports dual-band Wi-Fi for optimal speeds and you have an app to easily control the camera.
It supports standard features like motion and person detection, and it has night vision that is automatically switched on, just as you would expect. It also support 2-way audio.
Unfortunately, the best features of the Canary Flex are enabled only when you use it with a monthly subscription that runs at the quite costly $10 a month. This gives you 30 days of motion triggered video in the cloud (vs 1 day in the free tier), and you need the subscription for 2-way audio, desktop access, custom modes and the company's incident support service.
And this rounds up our selection of the best outdoor home security cameras. Do you own a home security camera? Which do you think is the best option? Let us know in the comments right below.