Best manual-control fighting games for iPhone, iPad and Android
6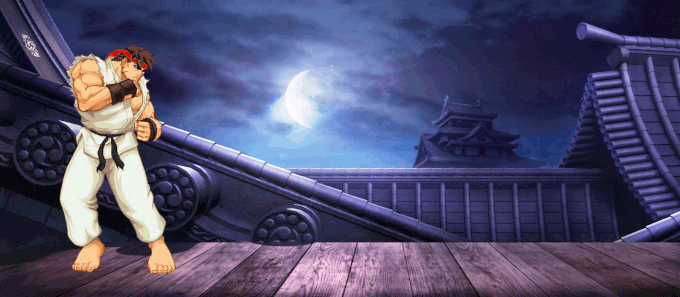 What are the best fighting games for your iPhone, iPad or Android device?
While there are a bunch of new fighting games like Mortal Kombat X for iOS and Android, most if not all of these new games are not quite the fighting games that we were used to playing back in the day. What do we mean? Simple: this new type of fighting games for a phone involves a lot of tapping, but not a lot of actual control over what moves your hero is making. Ain't nobody want that.
So in this here selection of fighting games we go back to the basics, and seek out the remaining fighting games that bring back the thrill of manual control over moves. These are the remaining real fighting games for iOS and Android where you can actually craft your own combos rather than mindlessly tap and get random moves. Let's go.
Street Fighter Champion Edition
Price: $2
Probably the one classic that has come in its purest form to mobile devices is Street Fighter. Look for the Champion Edition of the game where you get control over your player and the ability to blast out combos, hadoukens and a lot more. Of course, Street Fighter comes with all the classic characters like Ryu, Ken, Zangief, Balrok, Blanka, Vega, Chan-Li and many more.
The game is not free to play, but the few bucks that you will spend are well worth it.
Price: $4
Garou Mark of the Wolves is another solid fighting game where you take control over Terry Bogard, your main hero, who faces a bunch of new enemies.
You get 4 & 6 button type layouts, as well as "SP" and "FM" special buttons that allow the user to respectively activate Special and Desperation Moves with the touch of a button.
King of Fighters is another classic that brings dynamic battles and full manual control over your heroes.
It comes with 34 playable characters and 6 different game modes in single player, including 1-on-1 fights, team battle classic 3-on-3 gameplay, endless mode to defeat as many opponents as possible with one character, challenge mode to clear trials by fulfilling requirements, a new time attack to compete for the best clear times by winning 10 matches, and the training mode to learn the Virtual Pad-based controls and practice your combos.
Unlike all those classics that came before, Skullgirls is a new original game for mobile that combines hot girl fighters and manual controls that make it a really dynamic and engaging experience that goes beyond tedious auto-tapping fighters. The game features hand-drawn 2D animations and is really the rare new find in this genre.
With its simple, non-pretentious graphics you might quickly write off Slashers as a game that is just too basic and while it is last on this list, it's still worth a look for those who value a manual fighting game for mobile that performs well and will give you the familiar adrenaline kick.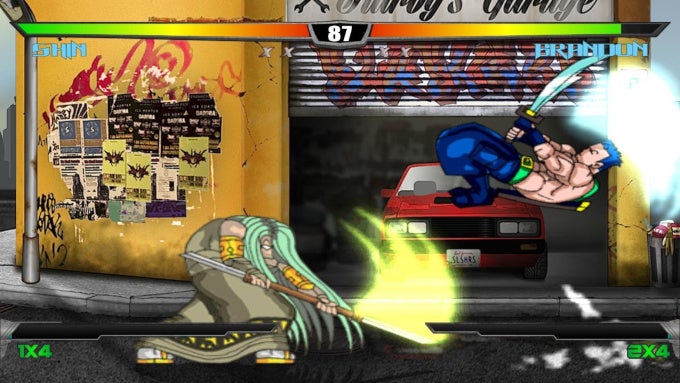 Slashers
And this wraps our selection of the few great full-manual control fighting games that you can play on your phone.
Do you have any other favorite fighting games for iPhone and Android? Feel free to share with us in the comments right below!