Best of Damn You Autocorrect texting fails of 2014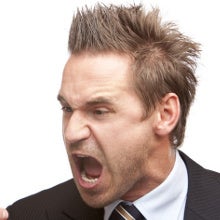 Ah, auto-correct! The one feature in smartphones that could still use some improvement, and that still manages to make us feel smartphones are... not that smart after all. At least, it's also giving us some hope that technology can also be funny, and to prove that we've picked some of the most hilarious auto-correct fails of 2014.
Damn you, auto-correct, for causing us a lot of stomach pain from laughing while we were coming up with this list!
We've picked through hundreds of auto-corrected text messages: some were truly hilarious, others were disturbing, yet others left us with no reaction except for WTFs, but all of them made our day. And as the New Year festivities are looming ever closer, we hope they make your day too.
Disclaimer:
some, if not most of those, contain mature language, but you already expected this, didn't you?