Are you getting a new phone during the Black Friday or Cyber Monday deals bonanza?
14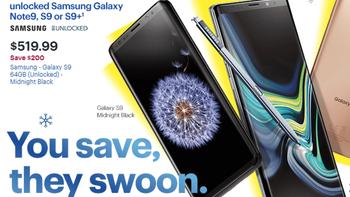 Verizon, T-Mobile, AT&T, Sprint, Best Buy, Amazon, Samsung, Apple, Google - most every big name in mobile has announced Black Friday deals and there are some pretty enticing offers even before the Thanksgiving turkey has gotten out of the oven.
Carriers, retail and online stores:
With so many deals on so many expensive phones from retailers and carrier alike, we wanted to ask you if you will be angling for a new handset right after the turkey-induced tryptophan wears off this Black Friday. Mark your intentions in the poll below and tell us which one are you eyeing.