Best new Android and iPhone games (May 4th - May 9th)
6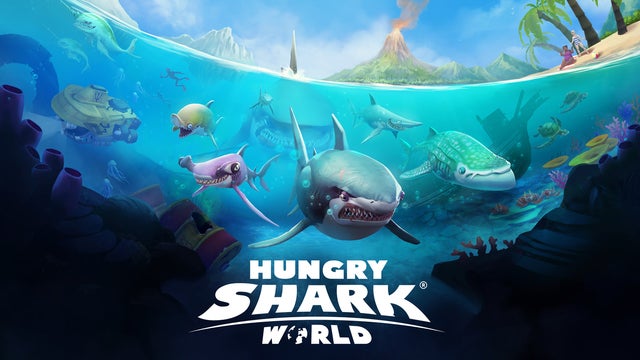 If you are wondering about the best new Android and iPhone games, and you don't want to go through hundreds of new games in the app stores, we have picked the very best new releases from the past week right here.
The games included in this round-up are selected only by their quality and with no regards to genre: you will find casual games, puzzlers, racing games, strategy and everything in-between. The paramount criterion is quality and an engaging gameplay.
This week we have picked quite a few interesting games with a couple of iPhone exclusives that start the list, but also others (including many avaiable on Android) further down below. With no further ado, here is our selection of the best new Android and iPhone games of the past week.
Joan Mad Run
Price: Free
Genre: Run'n'gun
Joan Mad Run is a gory endless run'n'gun, that takes your enemies straight into the underworld. Literally. Run through the infinite chords of well-armed guards and eerie bosses. Train your dexterity to avoid dangerous traps and deadly shots. Unlock unique weapons and cut, explode, burn, freeze, melt, incinerate, squeeze and send your enemies' souls right into the blazing inferno.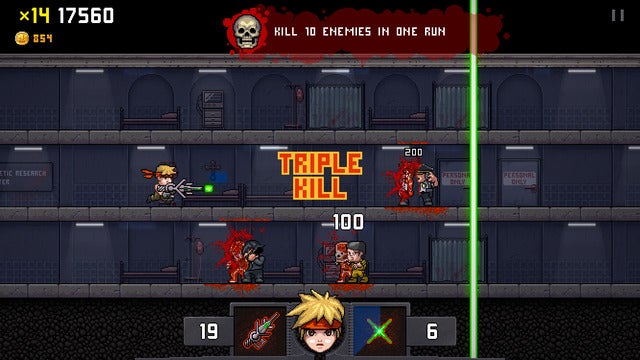 INKS
Price: $2
Genre: Pinball
INKS. is a new pinball game that incorporates tactical challenges and allows you to create wondrous works of art as the ball smashes around the canvas.
Blocks of colour burst like beautiful fireworks across the surface, building up in vivid layers and recording a visual history of your game as you perfect your score.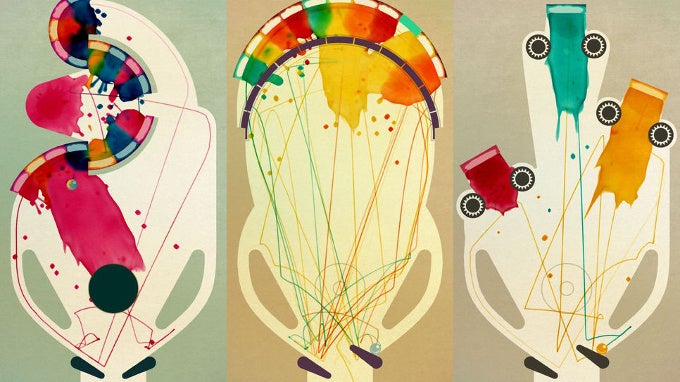 Hungry Shark World
Price: Free
Genre: Open-world action game
Take control of a very Hungry Shark in this open-world aquatic action game. Survive as long as possible by eating everything that gets in your way, or witness your shark die of hunger. But beware of mines and human hunters, as well as other aggressive sharks attacking you.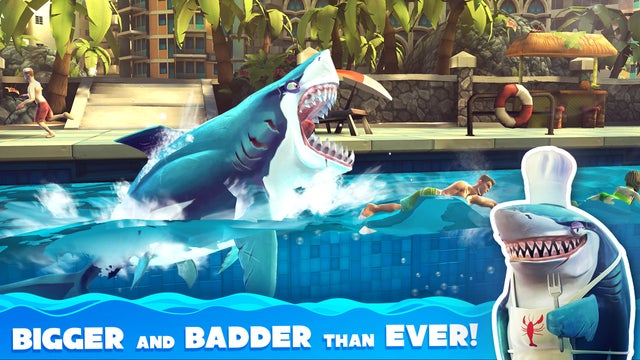 Olympus Rising
Price: Free
Genre: Action MMO
Olympus Rising is a new action MMO game, very similar in play and feel to Royal Revolt II. It's a well-done game, telling the story of the epic battle for Mount Olympus, where you get to unleash the power of the Gods. You need to conquer distant lands with an army of heroes and monsters, build an impenetrable base to keep rival players at bay, and proclaim your glory across the world.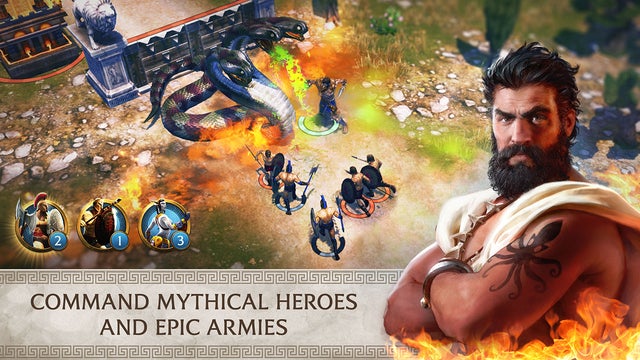 Hovercraft Takedown
Price: Free
Genre: Racer / Car Shooter
Hovercraft Takedown is a new retro-styled and
pixel
art inspired combat racing, custom vehicle building game. Thugs have taken over the the Hovercraft highways! Build your custom Hovercraft. Arm it to the teeth with machine guns, lasers, and rockets. Then take to the streets and rack up those Takedowns!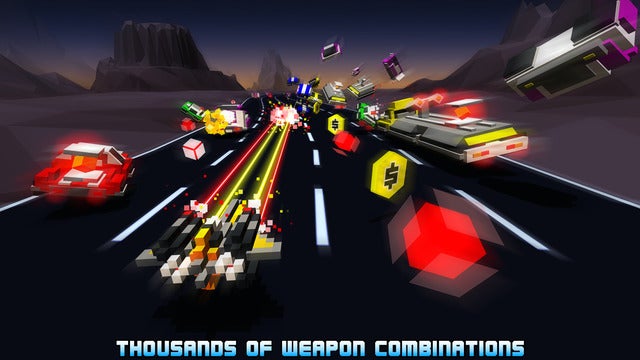 Uncharted Fortune Hunter
Price: Free
Genre: Action-puzzle Adventure
Uncharted: Fortune Hunter is an original action-puzzle adventure following Nathan Drake's continued pursuit to uncover the long-lost treasures of history's most notorious pirates, adventurers and thieves. The game features over 200 puzzles where Nathan Drake has to gather up all the treasure he loves so much, though this mobile version of Drake appears to have given up his mass murdering days. You'll have to find your way around various levels, avoiding traps, and flipping switches in the right order to get you through. It even has some nice touches for fans of the console games, like Drake taking notes in his notebook to help remember what switches do what, as well as an ongoing chat with Sully.