Best innovation of MWC 2016: PhoneArena Awards
15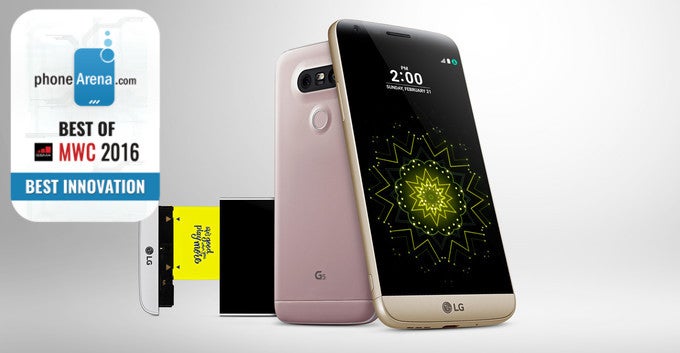 Quick question: what do dual-curved displays, iris scanners, ultrasonic fingerprint readers, and built-in heart rate sensors have in common? The answer: these were all innovative features we first saw implemented in smartphones at recent MWC expos. And if you're curious to know what this year's Mobile World Congress brought, then you've landed at the right place.
All in all, we didn't see any earth-shattering new tech announced this year, but the show wasn't short on nice surprises either. For instance, we had Oppo announce the next evolution in its VOOC battery charging technology, Sony unveiled a smarter Bluetooth headset, and Samsung brought fast, Dual Pixel focusing to mobile cameras. But these, in our opinion, were the best innovations of MWC 2016.
Best innovation of MWC 2016: LG Modular Design
It takes guts to invest in a concept as unorthodox as this, but LG's Modular Design might pave the way to an accessory ecosystem, the kind of which we haven't seen yet.
In a nutshell, the idea of Modular Design is to allow users to expand the functionality of their LG smartphone – an LG G5, in this case. This is done by pairing the handset with various modules and accessories built especially for it. For example, LG demonstrated a camera grip attachment, which provides dedicated camera controls, all while doubling as an extended battery with over 1,000mAh of additional charge. And third-parties may partner up with LG to develop their own attachments. The high-fidelity DAC module, for instance, has the Bang & Olufsen name behind it, developed to deliver better sound compared to the LG G5's built-in audio gear.
We're not saying that Modular Design is where things in the industry are headed. That's actually looking unlikely at this point in time. But we're curious to see what LG will make of it and whether any truly awesome modules would come out of this idea.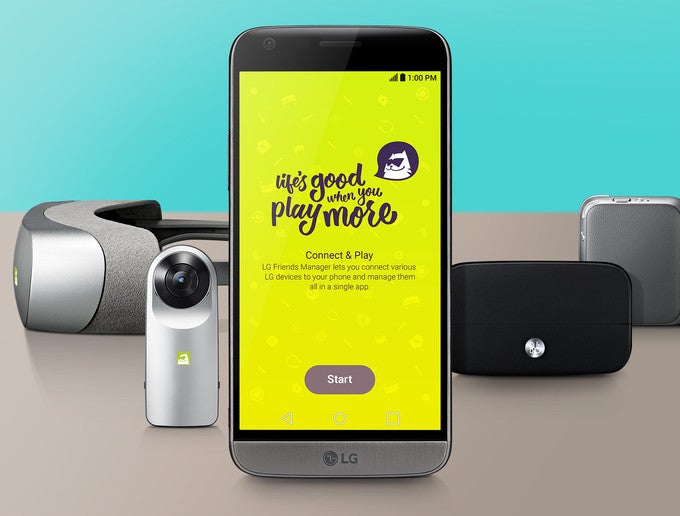 The LG G5 along with modules and accessories
First runner-up: Consumer-grade 360-degree cameras
360-degree videos can be cool to watch, whether you do so using a headset or by simply moving your phone around. They give you a sense of presence and immersion you just can't get out of a standard video. The tricky part, however, is that 360-degree content isn't plentiful, and you can't record 360-degree footage using your smartphone's camera alone.
Samsung and LG are looking to shake things up a bit by launching their own, consumer-grade 360-degree video cameras. The focus here is on "consumer-grade" because the selection of such cameras is scarce at the moment, and professional rigs can cost a small fortune. The newly announced Samsung Gear 360 and the LG 360 CAM, however, are built to make 360-degree video recording accessible, convenient, and fun, thus fueling its further popularity. Alas, we have no details regarding prices and availability for these two innovative products, but we hope to learn more details soon.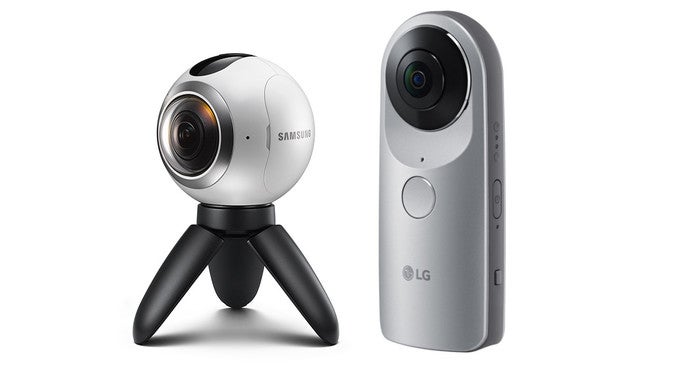 The new Samsung Gear 360 and the LG 360 CAM 360-degree cameras
Second runner-up: Retail box for Alcatel Idol 4S doubles as VR headset!
You don't have to invest millions to bring something fresh, something new, something innovative to the smartphone scene. Alcatel's recent packaging solution is a great example of that. The brand's Idol 4S smartphone, which is pretty awesome, by the way, come in a box that transforms into a Google Cardboard VR headset. How cool is that? And the accessory is actually made of plastic, so it is likely to be more durable and long-lasting compared to a cardboard-made headset you get for a few bucks online. To put to good use something that might have otherwise been thrown out – that's innovation.
The Alcatel Idol 4S delivers VR experience out of the box