Best custom Android 5.0 Lollipop ROMs
35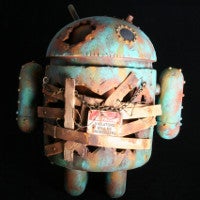 According to data published by the Android team, as of January 5th, Android 5.0 Lollipop – the latest update to Google's mobile OS – is installed on less than 0.1% of devices running the company's platform. Indeed, with the exception of the Nexus line of devices and several Motorola handsets, Lollipop is still extremely rare.
This is partially due to the time-consuming process that an over-the-air update represents – first, your manufacturer's software division needs to rebuild their proprietary interface to conform with the new update, and then this update needs to be certified by each separate network carrier (granted your device was bought from, say, Verizon, AT&T, Vodafone, etc). All of this – bug free. This takes time – doubly so when talking about as massive an update as Lollipop. But with Lollipop having been around for a while now, lots of people simply can't wait for manufacturers and carriers to get their act together, and that's where custom Android ROMs based on it come in.
Now, as you can imagine, if a well-paid legion of software engineers that work for this or that manufacturer can't deliver this quickly enough for your taste, then hobbyists Android devs are obviously in an even worse position. Regardless, custom Android 5.0 Lollipop ROMs are slowly becoming more and more abundant, even if the entirety of them can't yet be labeled "stable". Nevertheless, a score of them work very well and are mostly bug-free, and so are worth your consideration if you're looking to make the switch.
Find below a list of custom Android 5.0 Lollipop ROMs that are available for multiple devices. Always follow install instructions for
your device specifically
. Otherwise, you risk bricking (breaking) your device.