Best accessory of MWC 2014: PhoneArena awards
0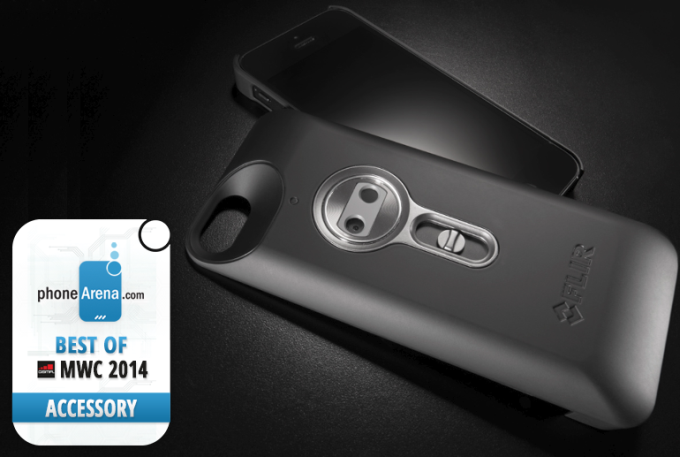 Events like MWC 2014 are like a nerd's dream, but assuming that they're all about smartphones, tablets, or even wearables, would be incorrect.
Generally considered a less interesting, miscellaneous category, accessories can be just as exciting as the products they were made for. What's more, we really have to admit that we're continuously surprised at just how far accessories makers have come in the span of just a few years. Extras for your mobile goodies range from gimmicks, to useful tools, like the one we're about to highlight. Despite the tough competition, nothing quite impressed us as much as the
FLIR One
case, which allows your iPhone 5/5s to do thermal imaging. It's unfortunate that the FLIR One is an iPhone exclusive so far, but we've heard that it could come to Android by the end of the year.
Thermal imaging can come in handy in a handful of scenarios, but we'd be lying if we said it isn't a niche product, especially with a price tag of $350. Nevertheless, the FLIR One can act like night vision for your camera, and it can also be useful for people in maintenance -- the FLIR One easily locates where heat is coming from, allowing you to save time and also work on improving household efficiency. It's also great for detecting moisture. There's just something inherently awesome about thermal imaging, and it's amazing that such tech can now fit in the palm of your hand.
The FLIR One case comes with an embedded, 3000mAh battery pack, so it won't be reliant on your phone's already insufficient charge. According to FLIR, the cell is good for up to four hours of continuous usage.
All together, this is more than enough for us to give the FLIR One the MWC 2014 gold.