Best gifts that cost less than a phone
1
We may earn a commission if you make a purchase from the links on this page.
Maybe you were going to buy one lucky person a brand-new phone but some pesky family member, or worse,
significant other
beat you to it. Or maybe you'd love to buy that special someone a new phone, but you don't have $1000 just sitting around. Lucky for you, there's a ton of great gifts that cost just a fraction of this while still delivering big on satisfaction. This guide won't just help you pick the best gift, but also aims to get you the best price. Here's your list of the best gifts that cost less than a phone!
Under $50 - "I care but.."
"I'm broke", "not that much", or insert your own excuse. Either way these gifts are so thoughtful they'll be sure to cover it up.
Give the Gift of a Big Screen with Google Chromecast! ($35 at Google)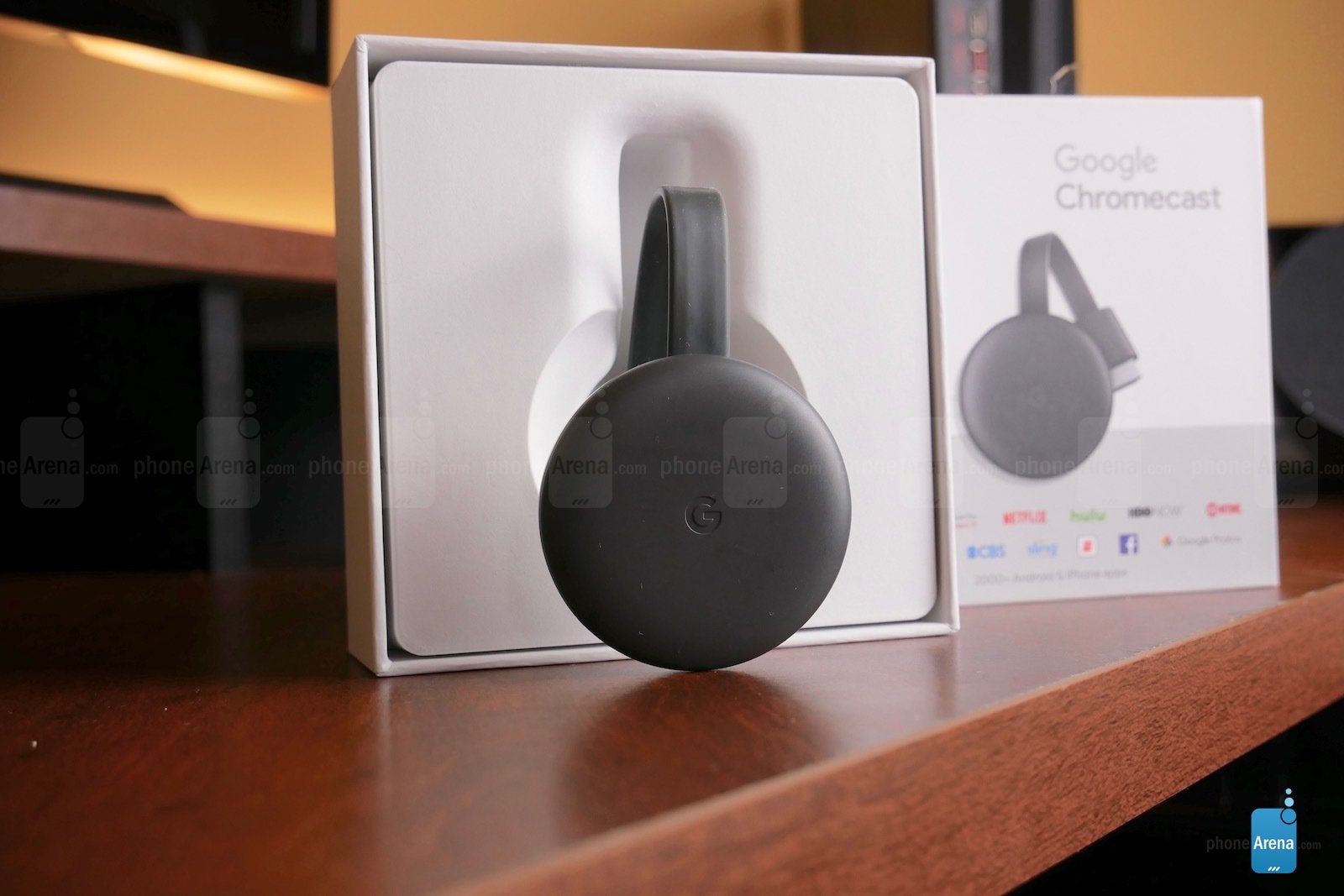 Google's Chromecast delivers big value and is an excellent choice no matter what smartphone they use. Enabling you to stream the most popular media apps, like Netflix, Hulu, and YouTube, from an iOS or Android phone, Chromecast is easy to set up and can even add a degree of home automation with its ability to turn on your TV via the HDMI port. All control happens on the phone, though – no remote is included, and as no apps are loaded on the Chromecast itself, this makes sense.
Google Home Mini ($29 at Google, Chromecast Ultra 4K for $59 at Google)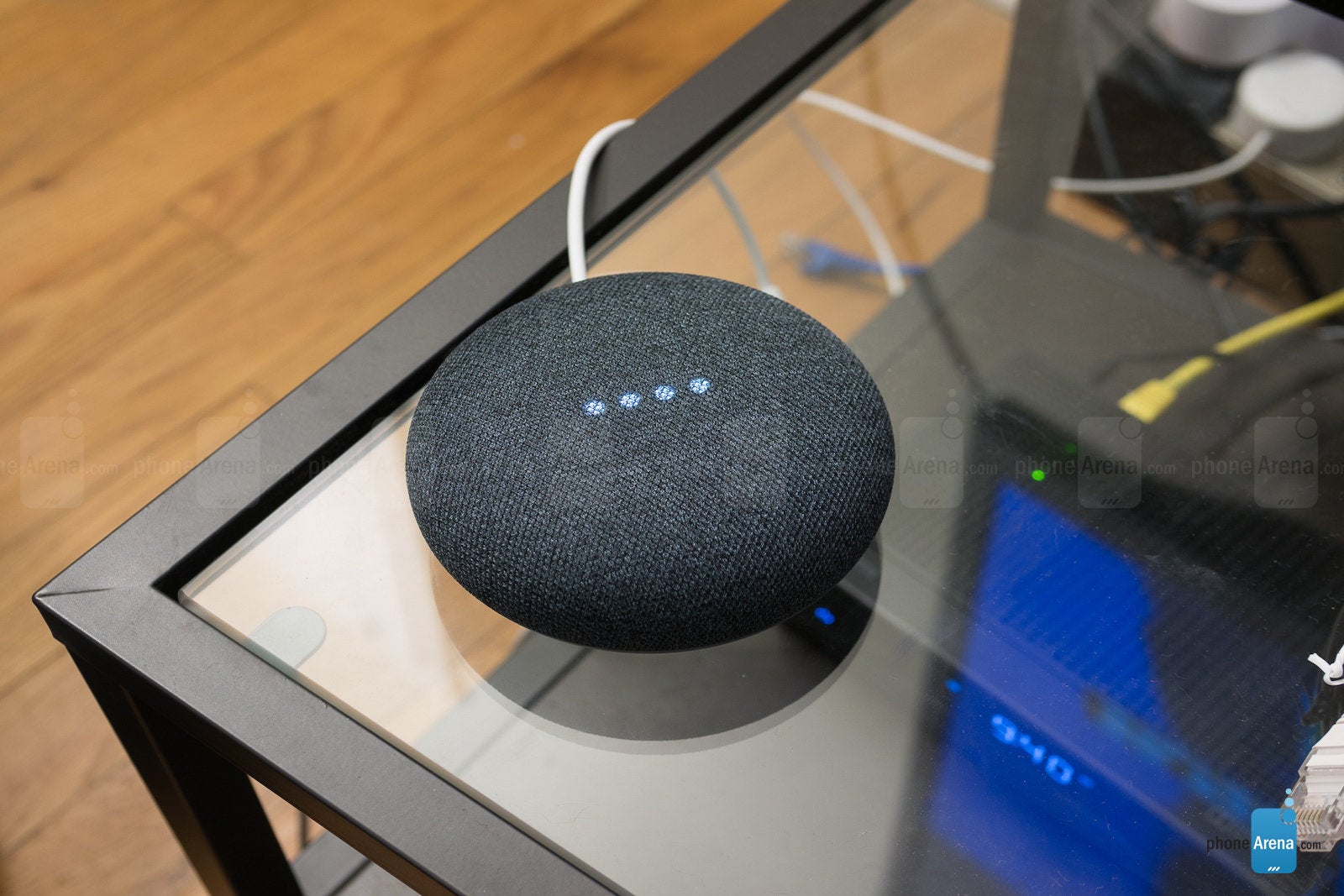 Giving the gift of the smartest voice assistant on the block isn't too shabby either. The Google Home Mini is an adorable little device that can be tucked away easily in any room and still provide answers to most of your burning questions, as well as a run-down of your day's agenda, and, of course, smart home control with compatible devices. Google's assistant has a number of app integrations and features like those to order food, play music, buy movie tickets, and more, including a new and improved news feed. Some lesser-talked-about features include being able to broadcast a voice message from one Google Home device to another, and the ability to tell the assistant where you've put something and ask for it to recall the location to you later.
Pair this little gadget with a Google Chromecast and you've JUST eclipsed $50 BUT you've also automated their TV with the ability to say, "Hey Google, play Game of Thrones" or "Hey Google play Ed Sheeran on my Chromecast." Not bad for $60, you savvy gift-giver you.
Amazon Fire TV Stick, and TV Stick 4K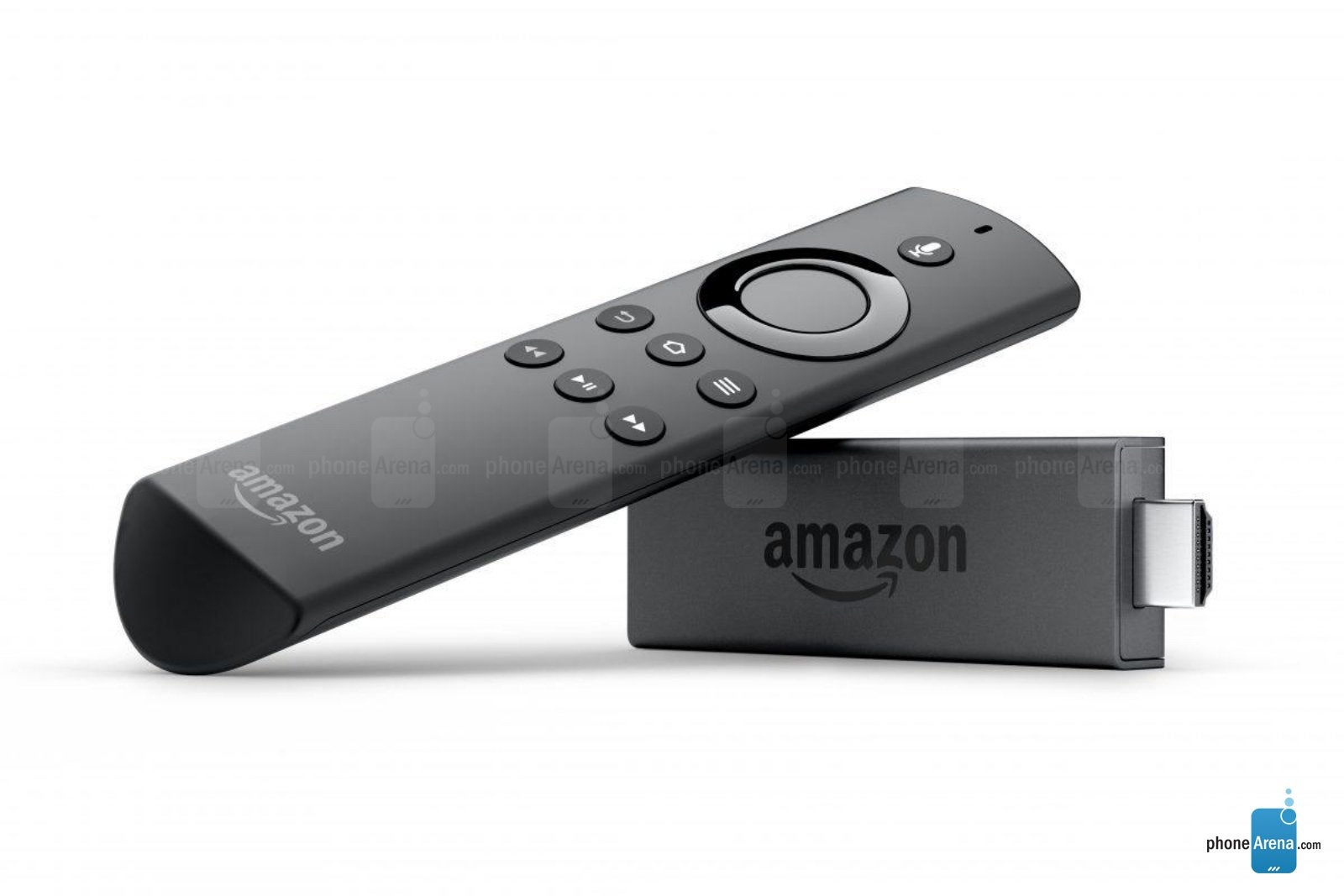 Amazon's Fire TV Stick is another solid buy, offering streaming from your favorite services like Netflix, Hulu, HBOGO, and more. Amazon's Fire TV remote also has a microphone built-in for Alexa voice commands but lacks the in-built capability to stream media from your mobile device like on the Chromecast. Third-party apps, which typically cost a few bucks, offer ways to achieve this on the Fire Stick, but naturally, native support is a better bet if phone streaming is important, especially for those who may be less tech-savvy but want this feature.
Fire TV Cube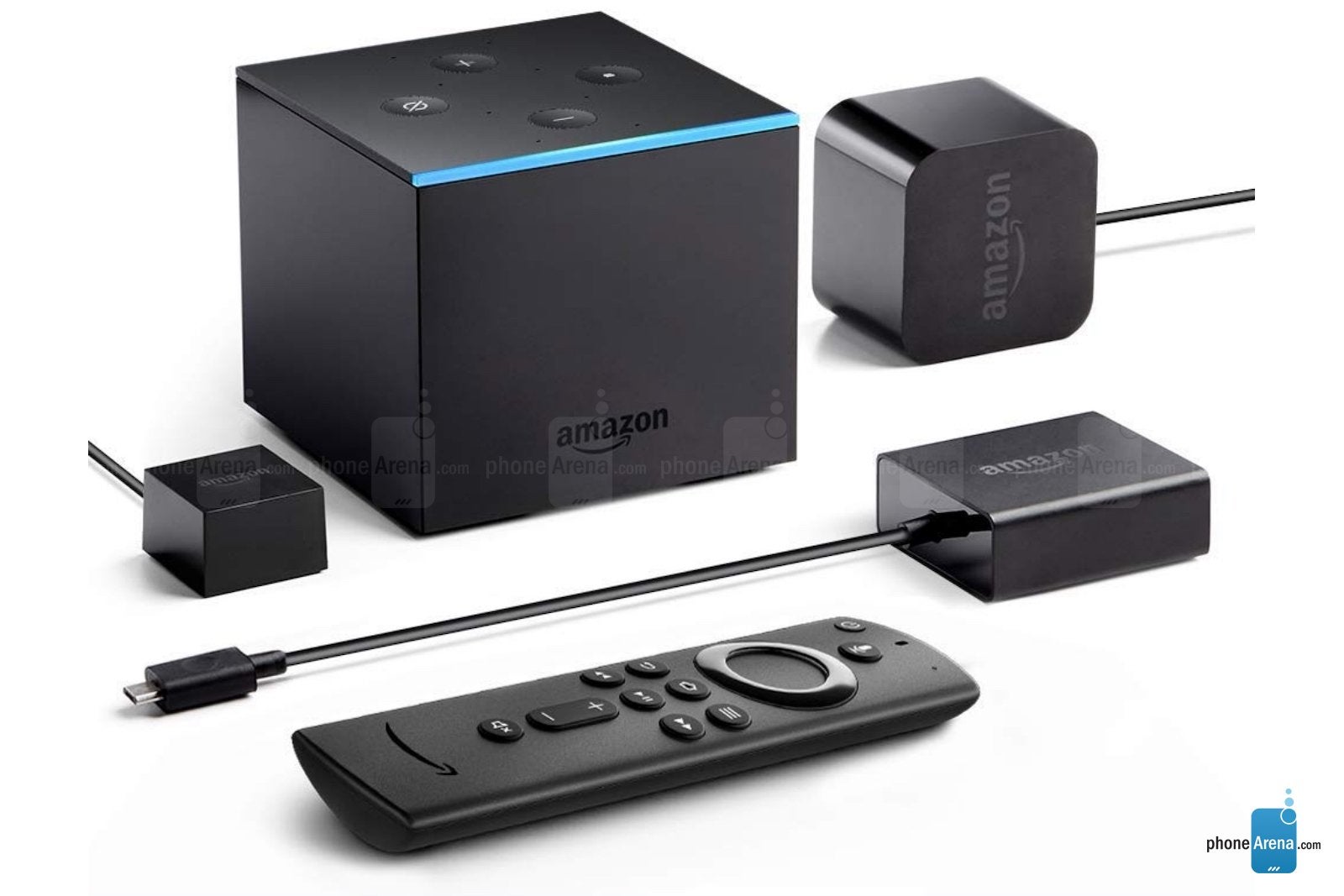 The Fire TV Cube is pretty much the total package. This little box has an IR controller and Alexa built in, endowing it with the ability to control devices like your TV, set top box, and sound bar, as well as deliver content from streaming services – all by the sound of your voice. Essentially, this is an Echo Dot, Fire TV Stick, and TV remote fused into one voice-controlled device. It does also include the Fire Remote, so you don't have to do everything by voice, but being able to issue commands with the TV off like "Alexa, show me the front door" or "Alexa, play the Marvelous Ms. Maisel" and see your entire home theater set up turn on and start playing is pretty darn cool. Eliminating the need for a universal IR controller, like a Harmony Hub, and blending smart speaker and streaming device features into one $70 device put the Amazon Fire TV Cube high up on our value list.
Under $100 – "Wow, how much was this?"
Presents so good even YOU won't believe they were under $100.
This price range is where you'll find a lot of smart devices, headphones, and Bluetooth speakers. We'll be focusing on the first two here, as we have some particular recommendations for speakers in the next section.
True Wireless Earphones - Cut the Wires, Not the Music
When it comes to true wireless earphones (no wire hanging in back) it's not easy finding a decent pair under $100, but your budget is tight, and our experience is invaluable. Pick one of these impressive earphones and your gift will be tight AND invaluable. Nice.
We have two main picks here:
For Music: Soul Emotion True Wireless Earphones ($39.99 at Soul Electronics)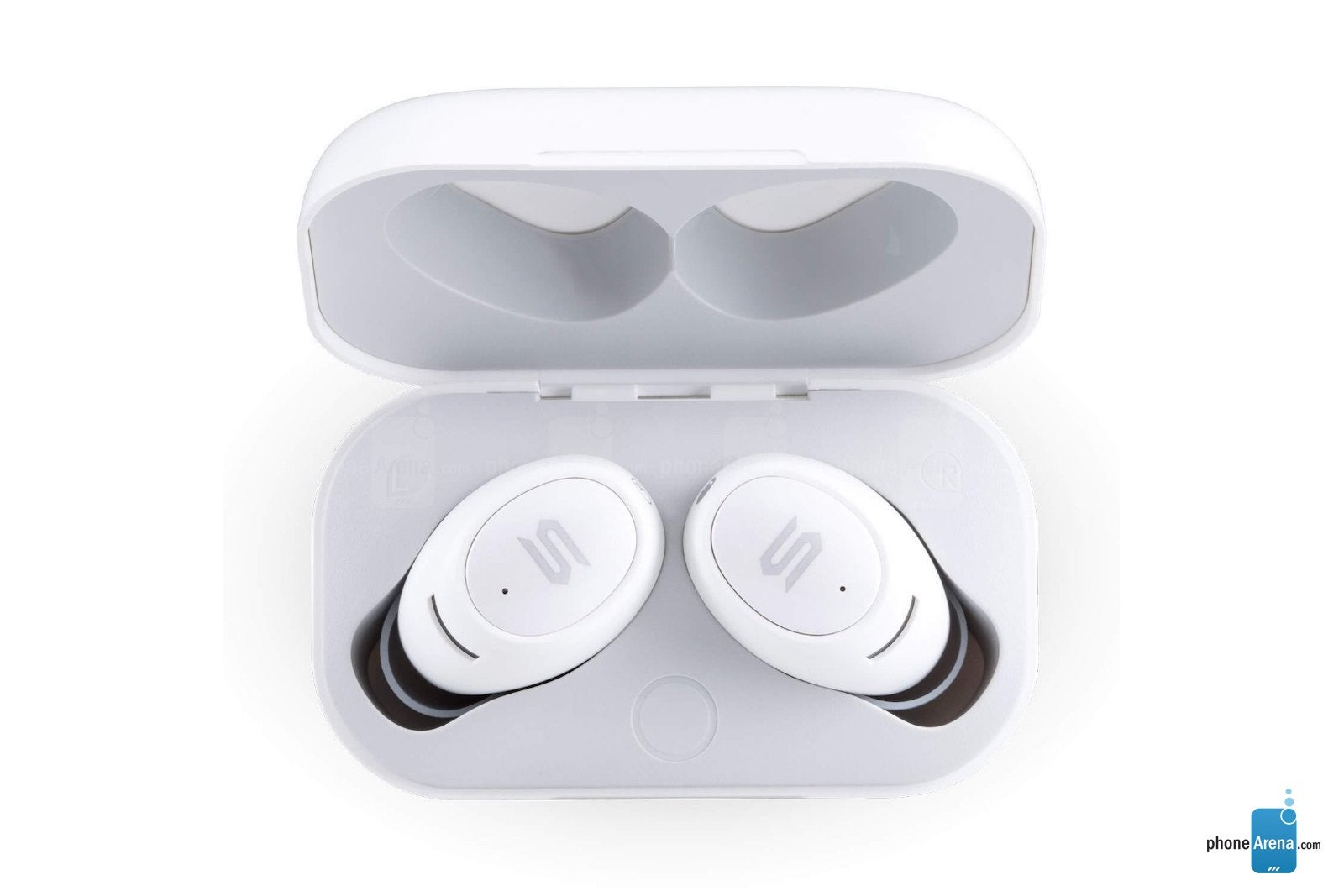 The Soul Emotions have a killer price of $40 and deliver punchy and robust audio, two-hour playback time, with an additional two charges via the included charging case. There's no sweat resistance, though, and we did observe a slight delay when watching videos, so if exercise or watching videos are important, we recommend the next step up – the Rowkin Bit Charge Touch.
For Music, Exercise, and Watching Videos: Rowkin Bit Charge Touch ($69.99 at Rowkin)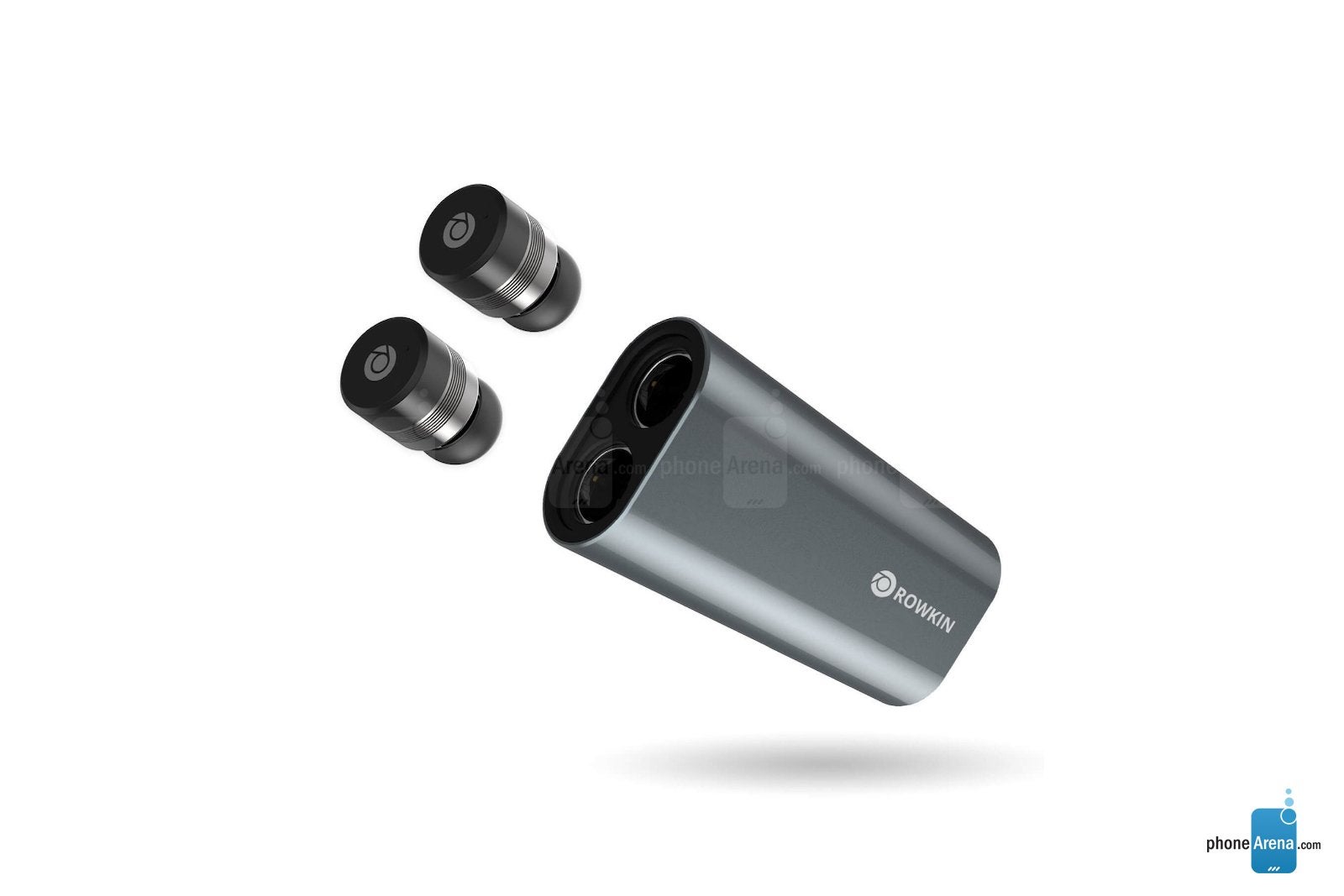 It's pretty hard to beat the price, design, and features of the Rowkin Bit Charge Touch. Selling for just $70 – down from $100 – these earphones have impressive sound, stylish looks, sweat-proofing, touch controls, and solid battery life at 3.5 hours of music playback. Best of all, these are one of few wireless earphones that have absolutely no delay when watching videos.
Need a little more icing on the cake? Consider that these earphones use Bluetooth 5.0 for much better range and connectivity AND the 2,100 mAh charging case has a full-sized USB port, doubling as a power bank for your other devices. You really can't get more than this when it comes to a set of wireless earphones; a gift like this PROVES that
we've
you've thought of everything.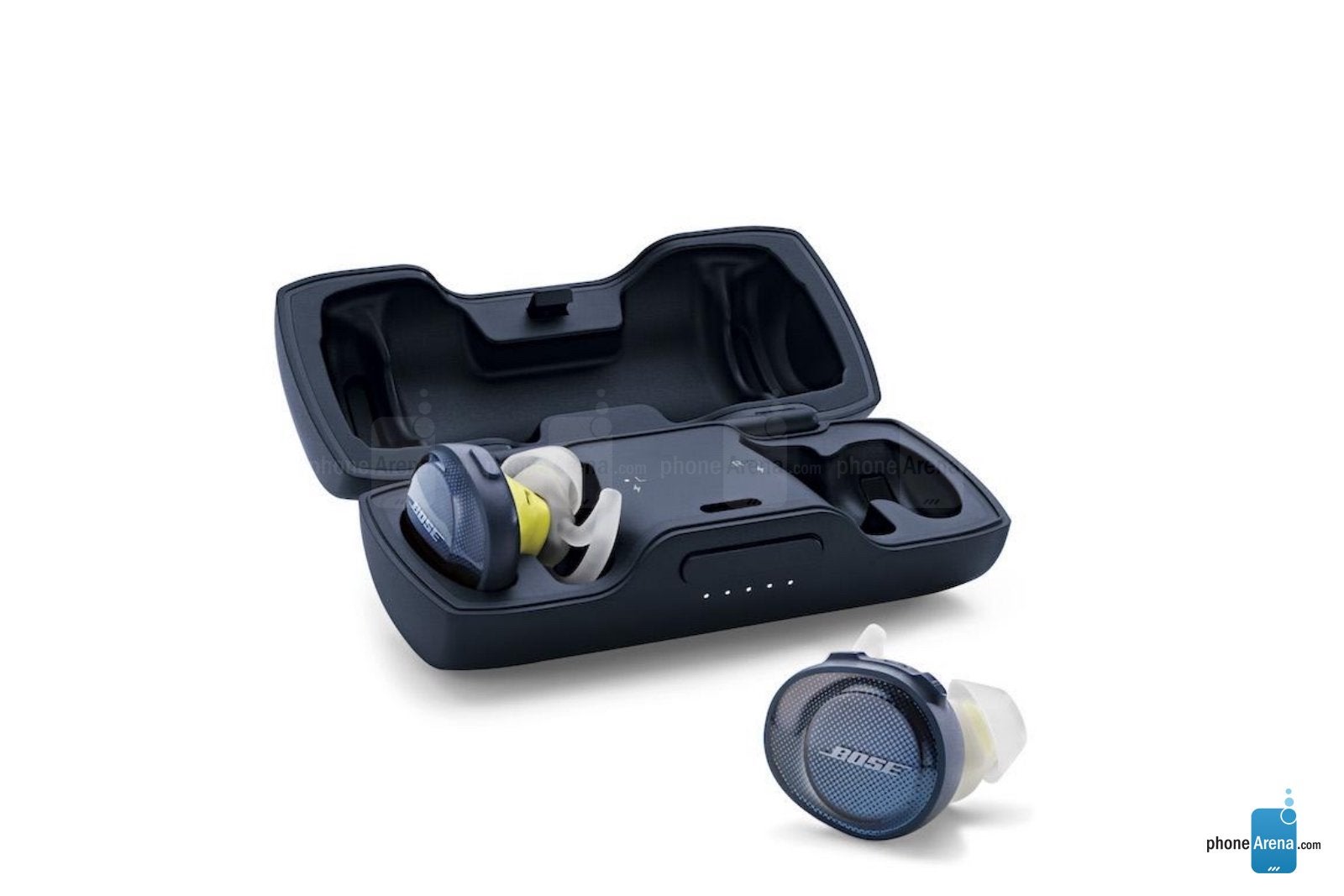 Around $150:
If you're shopping for someone who prefers big name brands, or you just feel better about them yourself, a step-up of about $50 can still net you some awesome value. Consider the Sony WF-SP700N, Zolo Liberty+, Jabra Elite 65t, Jaybird Run, Bose SoundSport Free, Bragi's The Headphone, and of course, Apple's Airpods. These are all splendid sets of earphones which you can't go wrong with. Mostly, it comes down to preference in terms of feature set and style.
Smart Devices
Google Home ($99 from Google)
Amazon Echo, Amazon Echo Show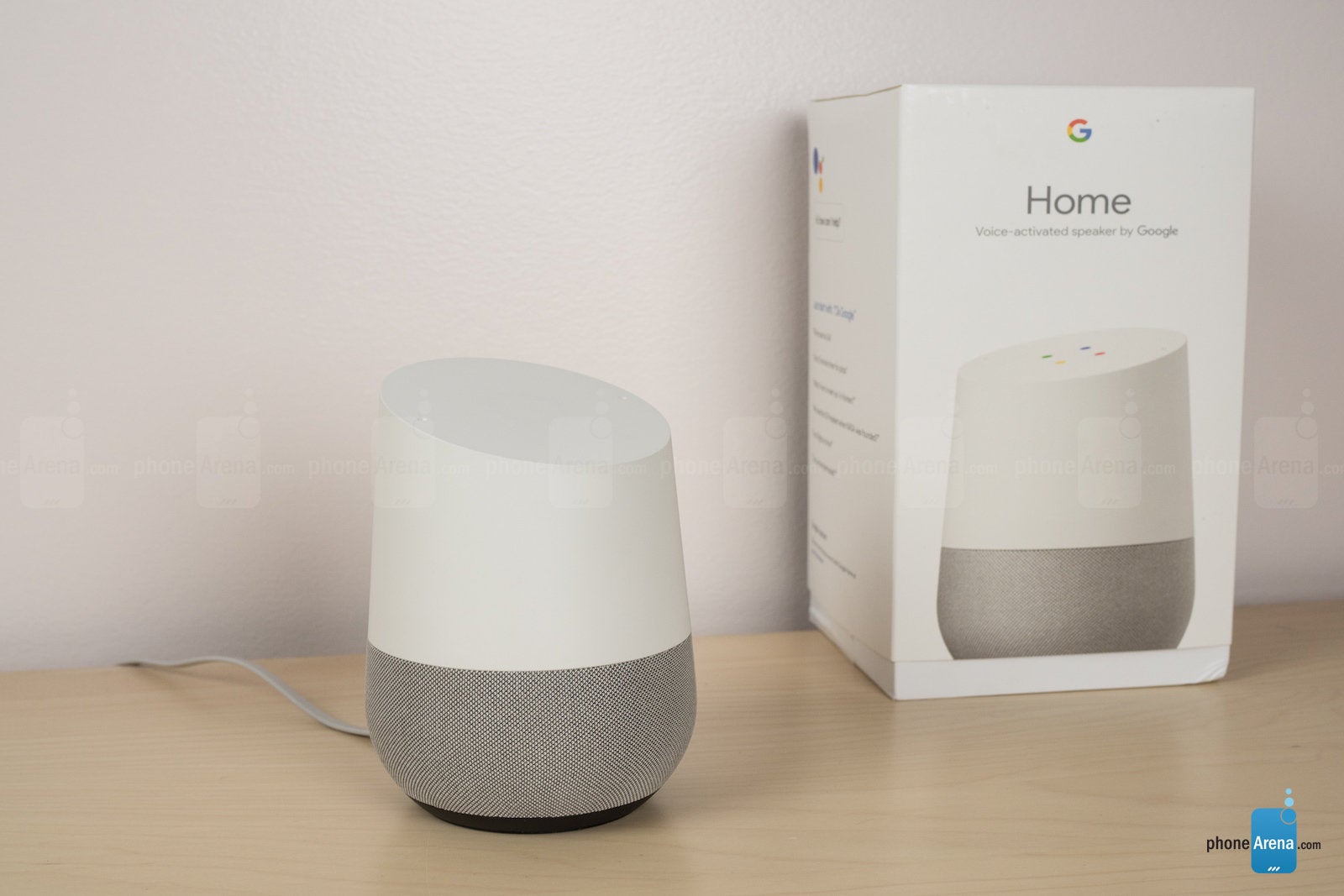 Smart speakers are always a fun gift; at a bare minimum, they offer an easy way to play music or get quick answers to random questions. They can even be the most important piece of a smart home overhaul, and both the Google Home and Amazon Echo are more than capable of this.

Choosing between the two really depends on who you're buying for. If you're working with an Android or Google Chromecast user, you might choose the Google Home as integrations between the two (or three) are quite useful and provide easy controls. The other important consideration is how often they'll use the assistant for information. Google's Assistant is unrivaled here, displaying more intelligent, relevant answers to more things. Lastly, playing music through multiple first and third-party Chromecast-enabled devices is much easier, and better supported than the Echo's whole-home audio features, which allow only first-party, Alexa-enabled speakers to partake.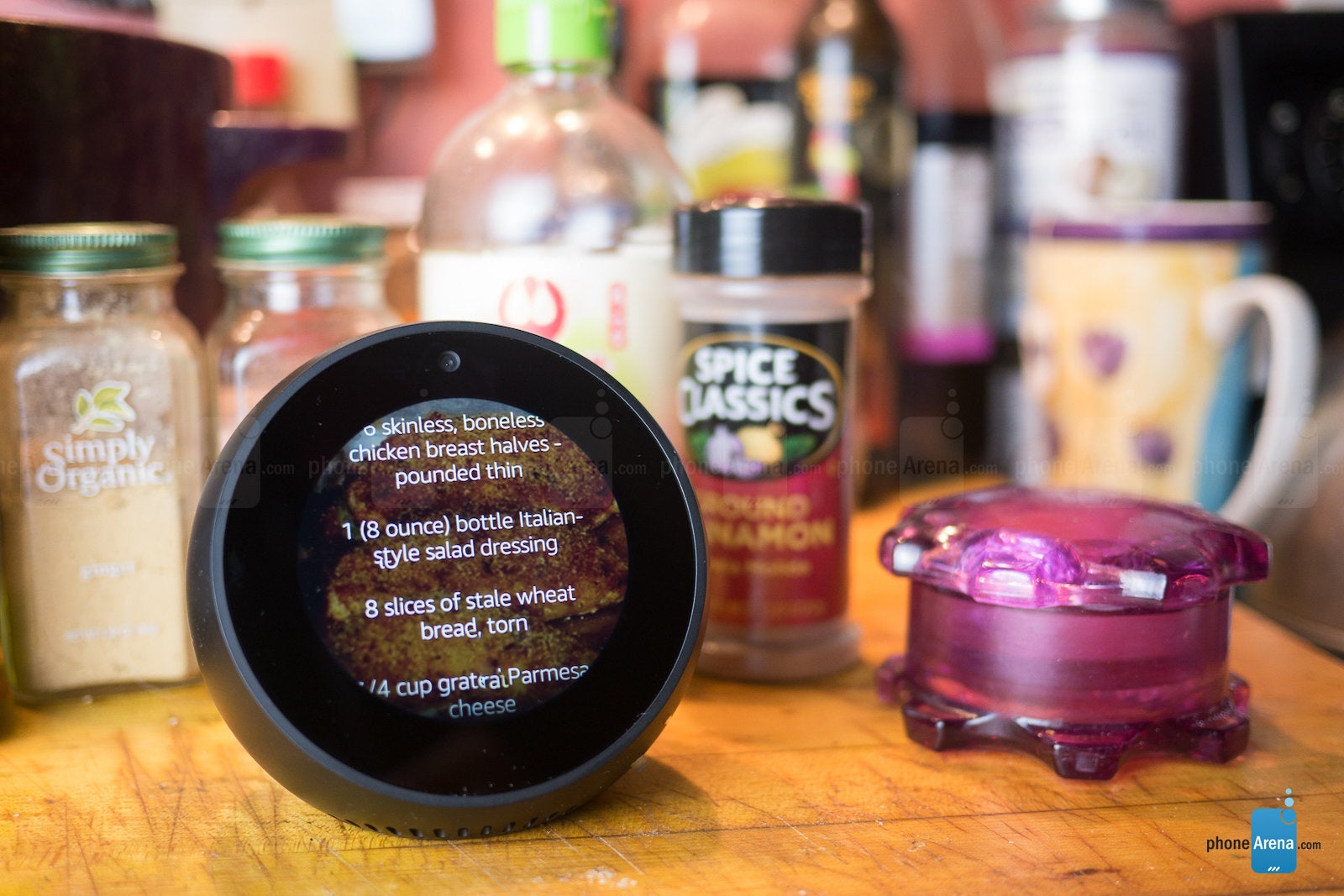 Choosing the Amazon Echo may be a better choice for someone who cares less about the assistant functions, and more about smart home skills and integrations. Google and Amazon share most of the major integrations when it comes to smart home, but Echo devices still have more Alexa integrations, making the likelihood of incompatibility far less. The Echo Show also provides a nifty little screen, which is useful for a variety of things like cooking, games, news, or just being a clock. There's also something to be said of the ease with which "Alexa" rolls off the tongue versus "OK Google." That may be a very big consideration when gifting less tech savvy, or older people.
Honorable Mention: Google Home Hub ($129 at Google)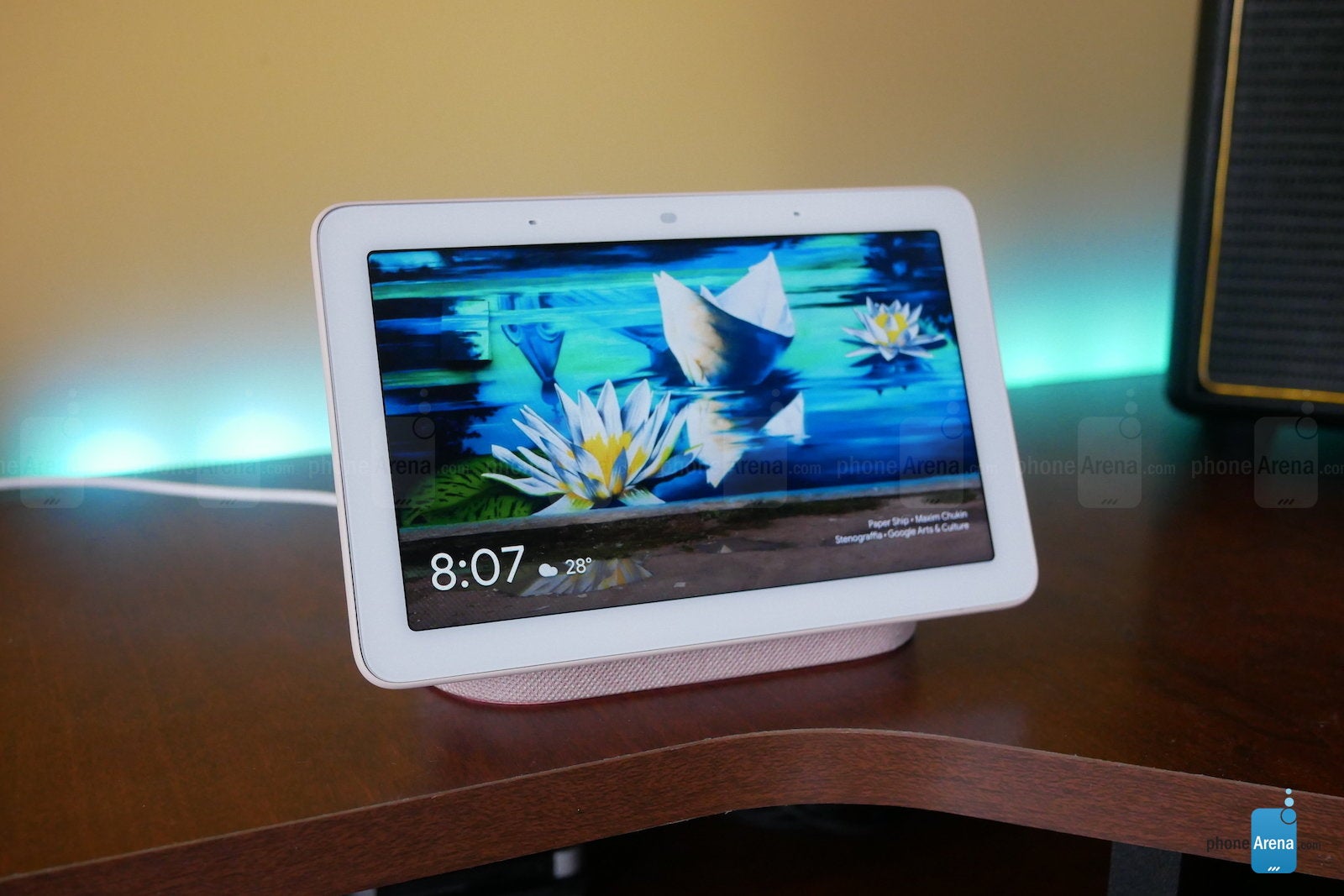 Just outside of this price range you'll find the Google Home Hub. This cute little device does an excellent job of staying out of the way with its medium-sized, 7-inch screen and ability to change display hues – quite well, we might add – to blend into its environment. This, and the intentional exclusion of a camera make the Home Hub an excellent bedside companion, while also offering features that make it useful in any room, like on-screen smart home control and access to video streaming services like YouTube and HBONOW.
$100 - $200 - "See, I DO know you"
Get them that cool gadget they never quite pulled the trigger on, but you KNOW they want.
Multi-Room Speakers
Bluetooth speakers exist in pretty much every size, shape, and price imaginable, and as such, finding the right one can depend a lot on preference. One undeniably cool feature we love to find is the ability to link multiple speakers. This kind of multi-room extensibility is sure impress not just the person you're buying for, but all their guests, as well. We have three main picks here sure to deliver great sound and solid value.
For the Music Junkie: Marshall Acton Multi-Room Speaker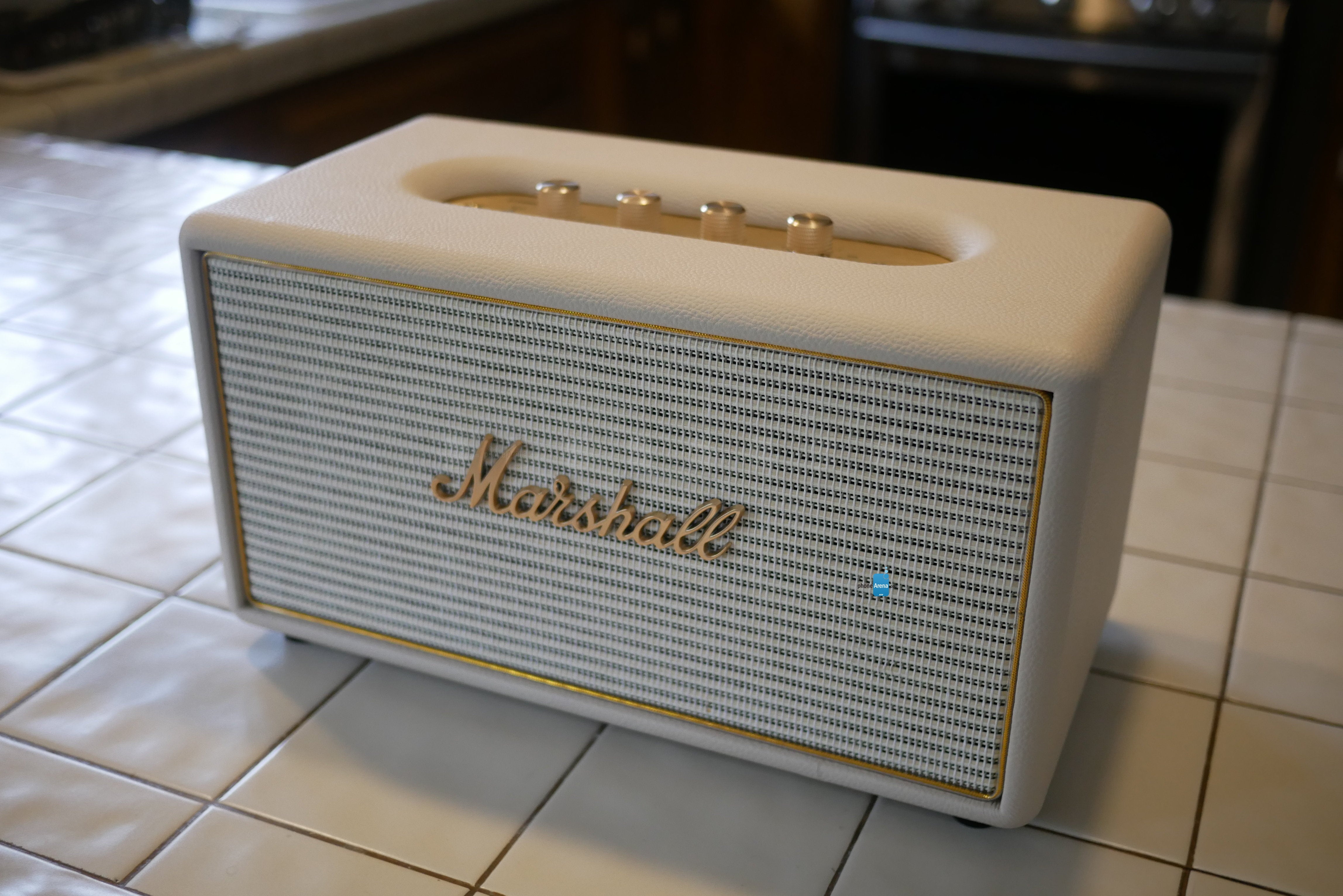 Marshall's Acton Multi-Room speaker is a top pick for its loud, full-bodied sound, as well as its support for multi-room connectivity via both Airplay AND Chromecast. At a price like this, almost half off MSRP, the Marshall Acton is a strong contender for the most valuable deal, sure to impress sonically, and aesthetically.
Featuring classic styling that meets the aesthetic of most any room it's placed in, the Marshall Acton looks and feels like a piece of premium audio equipment. Smart features like a dial to access preset artists, albums, and playlists on Spotify, as well as dials to tweak bass, treble, and volume make this speaker a music lover's best friend. An easy-to-use app for multi-speaker control top off this solid package, making whole-home audio as effortless as can be. That is, as long as you're not an Android user on Apple Music or iPhone user on any service other than Apple Music or Spotify; multi-room audio won't be an option for you outside of those. If that's the case, we suggest skipping ahead to Sonos or Bose.
For the Smart Home Geek: JBL Link 300 ($169.99 at Sears)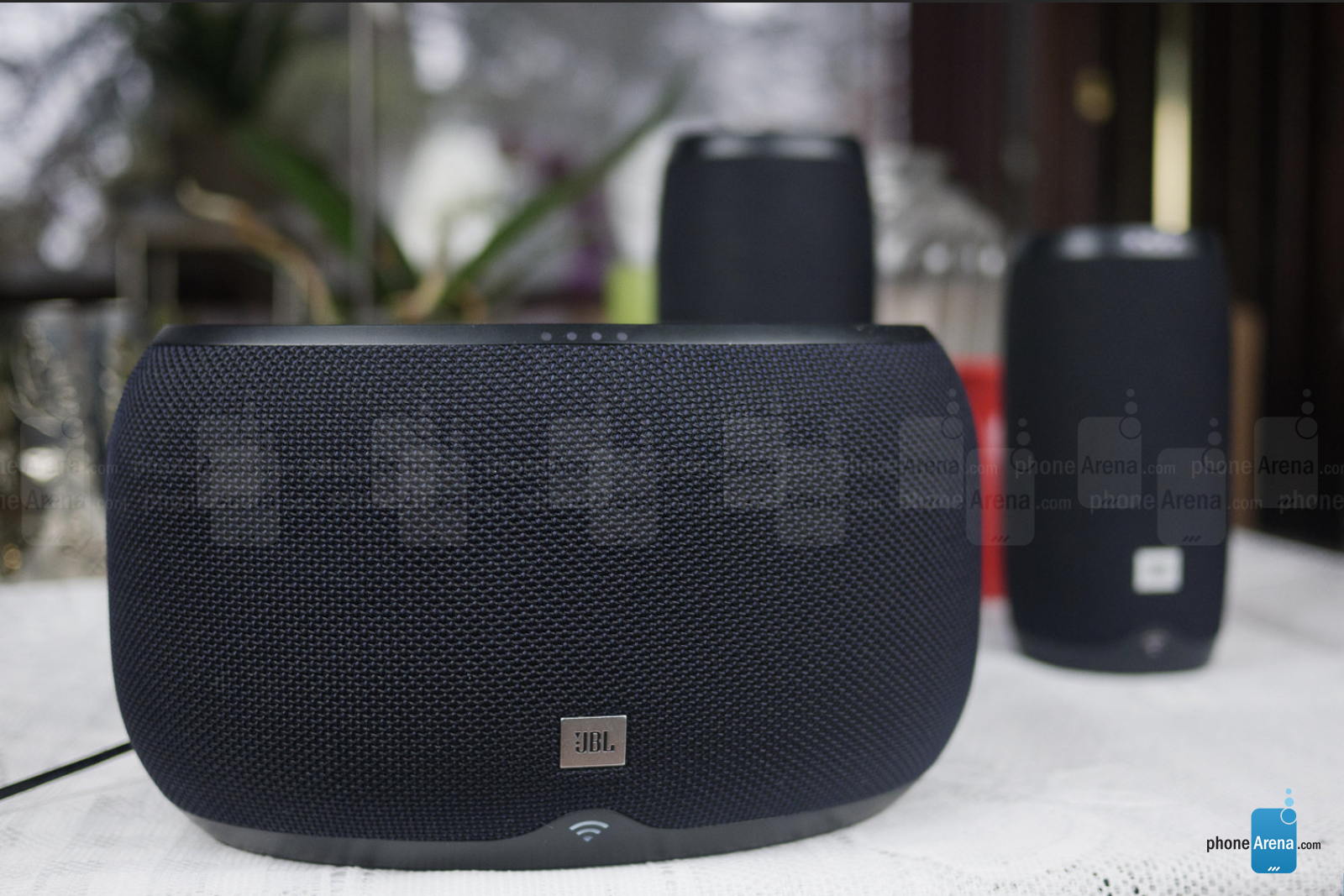 The JBL Link series of smart speakers is another excellent choice, offering multi-speaker connectivity, as well as the capable Google Assistant housed within. These Chromecast-enabled speakers have a very amenable starting price right now of just $60 for the JBL Link 10 – the smallest of the series. The Link 20 is a bit bigger and jumps up to about $200, but the Link 300 goes for just $50 more at $250, and right now can be had for the sweet, sweet price of $170.
Both the Link 10 and 20 are small, portable speakers which sound good, but struggle to fill a room, making them less ideal for a whole-home solution. With room-filling, balanced sound, the non-portable Link 300 is easily your highest value option of the series, and with the ability to control multiple speakers through the Google Home app, it'll surely seem like you spent a pretty penny on it. If that special someone is an Apple Music subscriber, though, you may want to look to the next couple picks. Since this is controlled by the Google Home app, there's no support for whole-home audio with Apple Music, only the Google-approved services like Pandora, Spotify, iHeartRadio, and others.
For the Classical Connoisseur: Bose SoundTouch 10 ($169.99 at Bose)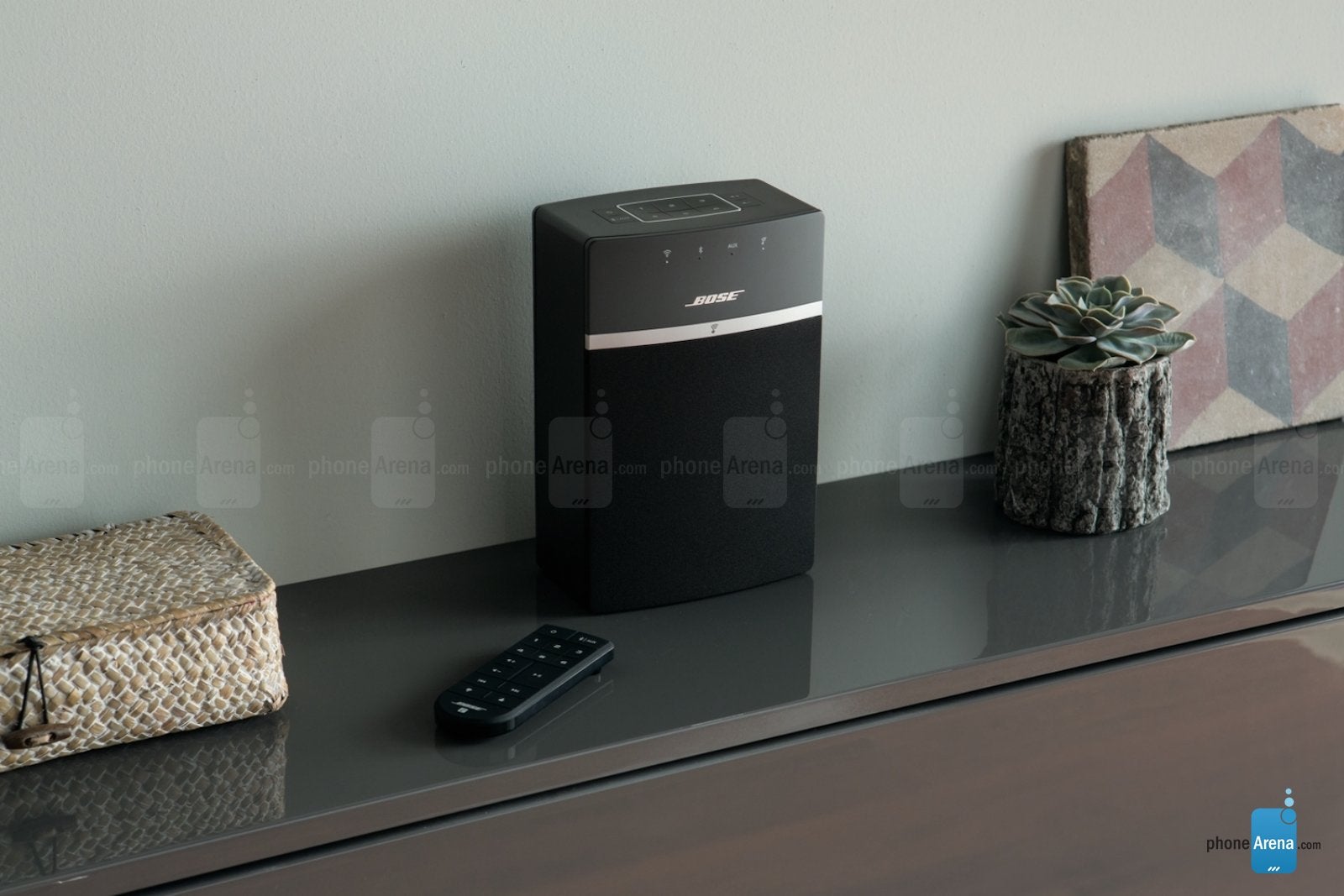 Bose's SoundTouch series is a very solid option for whole-home audio, but it can get a bit pricey. Luckily, the $200 SoundTouch 10 is now on sale for $169.99, offering loud and very clear audio. This Alexa-compatible speaker doesn't come with the assistant built-in, but can be controlled by Alexa-enabled devices, and of course, the Bose companion app. Like the Link series, you can sync up a number of SoundTouch speakers for whole-home audio, but unlike the Link, you can do so from your own music library if you have an iPhone (though you still can't stream from Apple Music's library) making the SoundTouch 10 a more compatible first-piece for a whole-home setup.
For Those Who Need Device and Service Agnosticism:
Sonos One ($179 at Sonos) Sonos Play:1 ($149 at Sonos)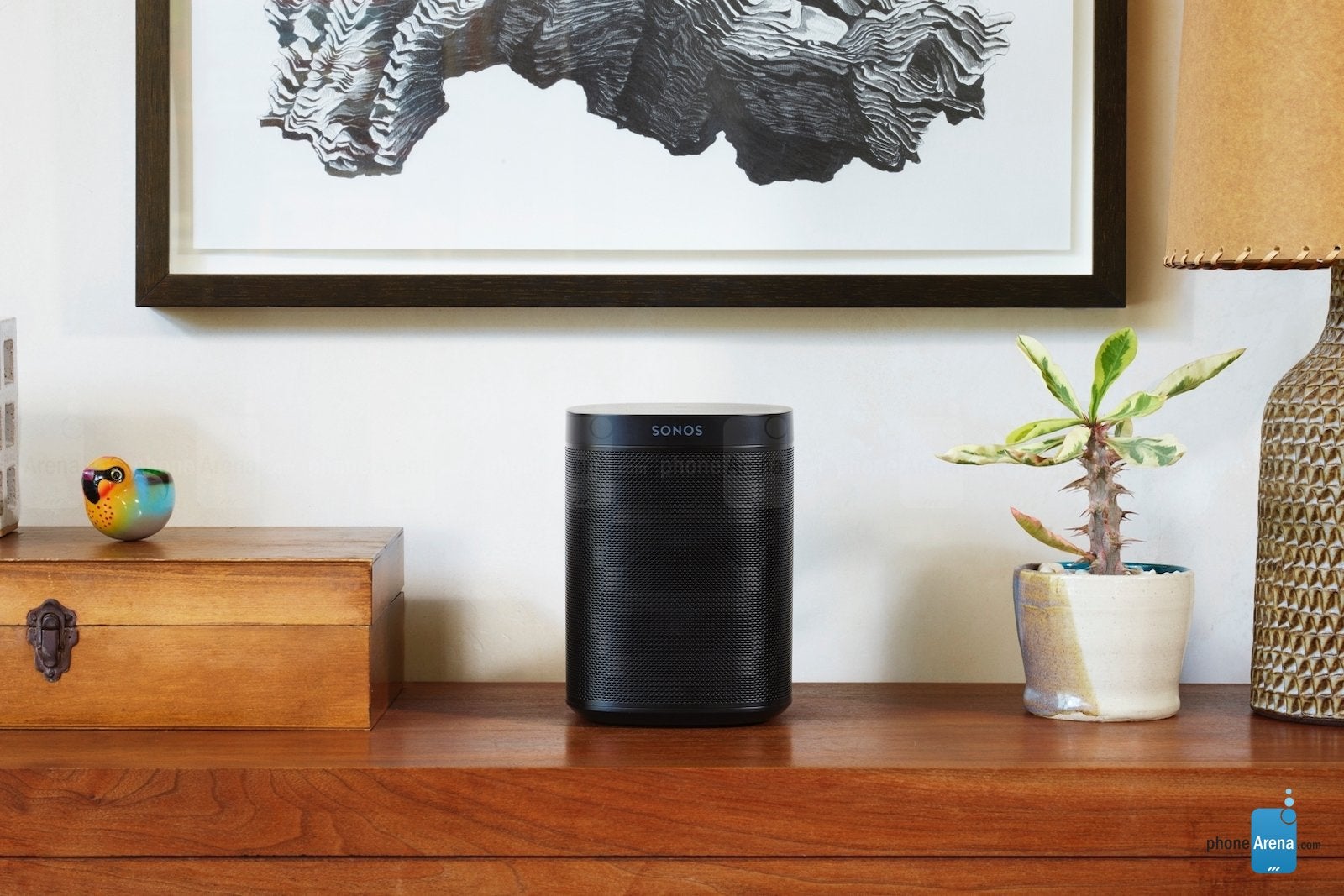 Sonos is as well-known for its strong home theater and whole-home audio solutions as it is for its high price. That's why the company introduced the Sonos One and Sonos Play:1. Both of these are loud, room-filling, individual devices with exceptional audio quality, and the ability to link with multiple Sonos speakers and over 70 different media-streaming services. The odds are, whatever music service you use, it's covered.
The main differences you'll find between the two are the built-in Alexa assistant and Airplay 2 compatibility found on the Sonos One and absent on the Sonos Play:1. Like the Bose SoundTouch series, the Sonos One and Play:1 can link with Sonos home theater setups, as well as other Sonos products. This, superior audio, streaming service agnosticism, and Airplay support make the Sonos One a knockout choice for all users.
For the person who already has a speaker that they love: Bose SoundTouch Wireless Link Adapter ($149.99 at Bose)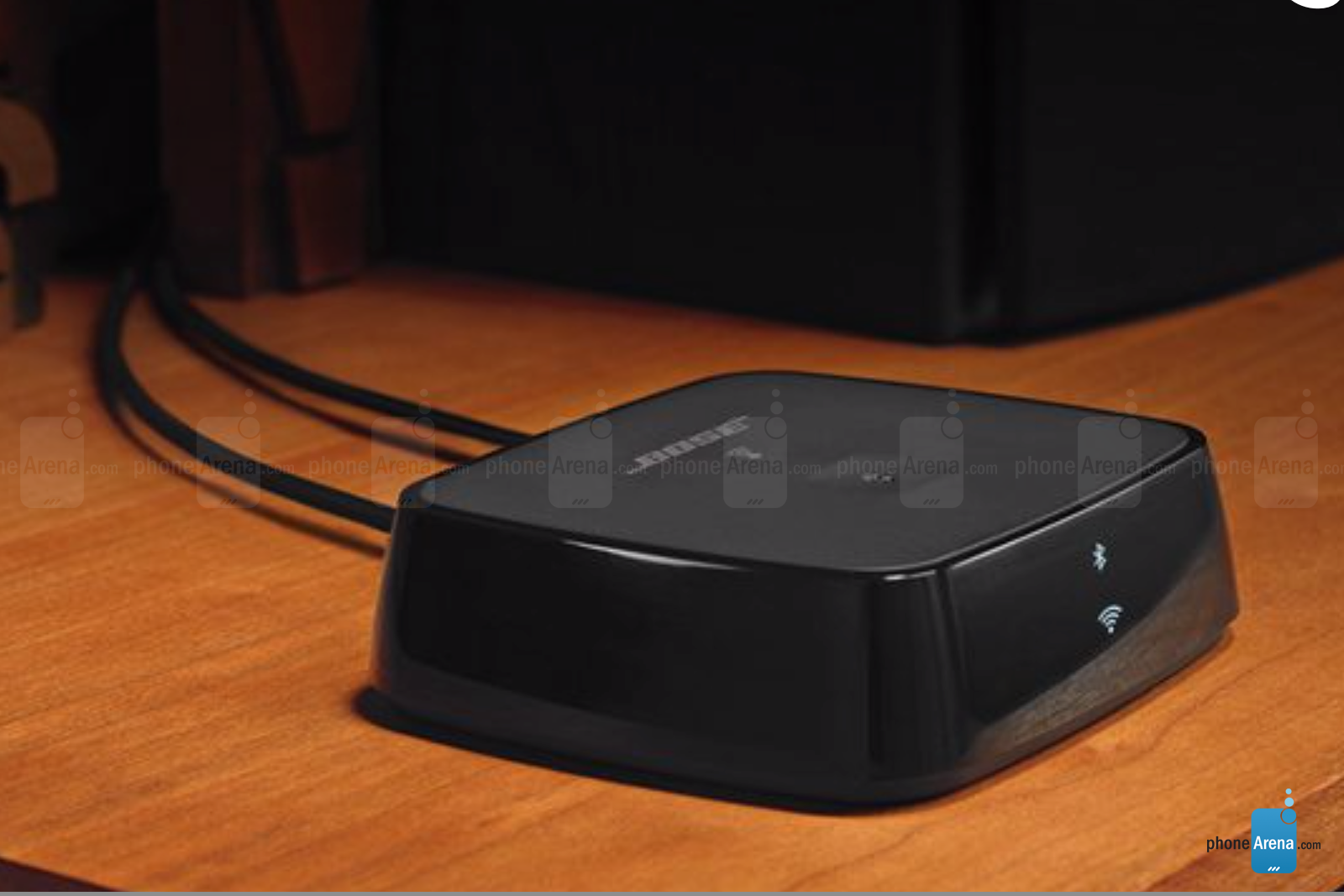 This nifty adapter transforms any speaker that has either component, optical, or 3.5mm input into a Bluetooth and Wi-Fi-enabled device, now capable of joining in with other SoundTouch speakers as part of a multi-room audio experience. $150 isn't anything to sneeze at, but if that special someone has a Bose eco-system with just one awesome non-Bose speaker or even a non-Bose home theater setup they love, now they can join them all into a whole-home audio solution run by the capable Bose app. You'll pretty much be a hero for this one.
Light Up Their Lives with Philips Hue! (4-Bulb Set and Hue Bridge $169.99 from Philips Hue)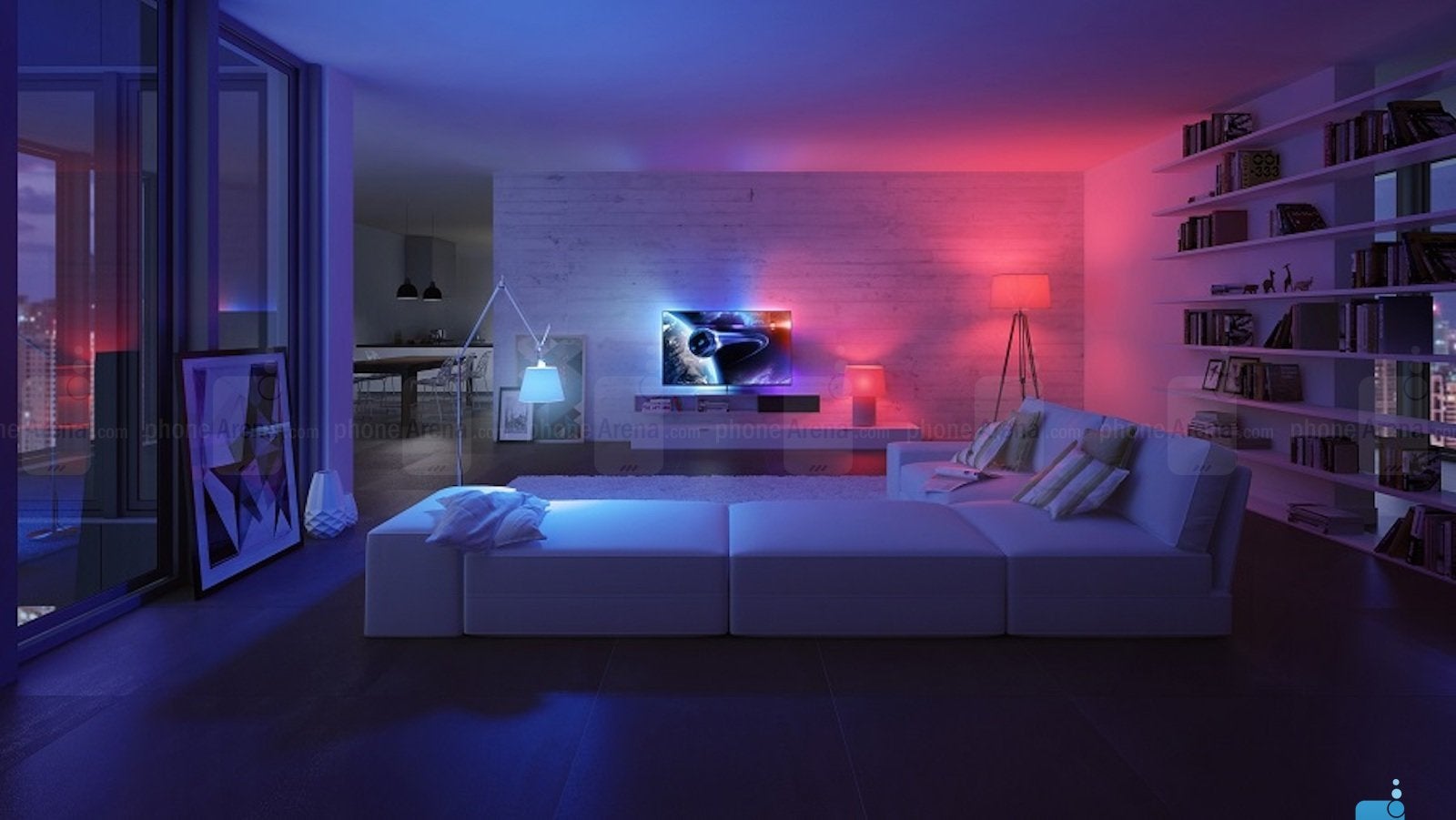 Philips Hue lights are super cool – they just are. They come in a number of different applications for indoor, outdoor, ambiance, and more, and they're extremely versatile and reliable, utilizing LED technology to produce over 16 million colors and reach a lifespan of 25,000 hours. For comparison, the average high-efficiency light bulb has a lifespan of about 10,000 hours and only one color – so you're making an investment that should give you some returns and some psychedelic hues too.
Yes, they're a bit pricey, usually selling for around $50 for a Hue White and Color bulb, but right now you can grab a four-bulb starter pack with the Hue Control Bridge included for just $170. This pack is a perfect starter, sufficient to outfit an entire room or apartment, and of course, easy to add on to. There's a number of cool add-ons and lights to choose from, but a strong fan favorite is the Philips Hue LED Light Strip for creating a colorful ambiance in tight areas, like behind furniture or appliances (on sale for $70 down from $90) or a Philips Hue Dimmer Switch ($25 at Amazon) to control your lights.
Of course, your phone, Google Assistant, Siri, and Alexa can control your Hue lights, too. In fact, if you have an Amazon Echo Plus or second-generation Echo Show, you can control Hue lights directly through their built-in hubs, without having to purchase a Hue Bridge. The bridge does provide a deeper feature-set though, as controlling lights through the dedicated Philips Hue app opens up the ability to drag your finger through the 16-million-color-spectrum, and create custom, voice-assistant-recognized scenes with simple names but complex color schemes that can vary colors, luminosities, and even the lights involved. Suffice it to say, if you want the best, most customizable, and easy-to-use experience, the Hub and four-bulb starter pack will light up a grin on even the least tech-savvy user's face.
Warm Their Hearts and Cool Their Stress with a Nest Thermostat ($194.99 at Walmart)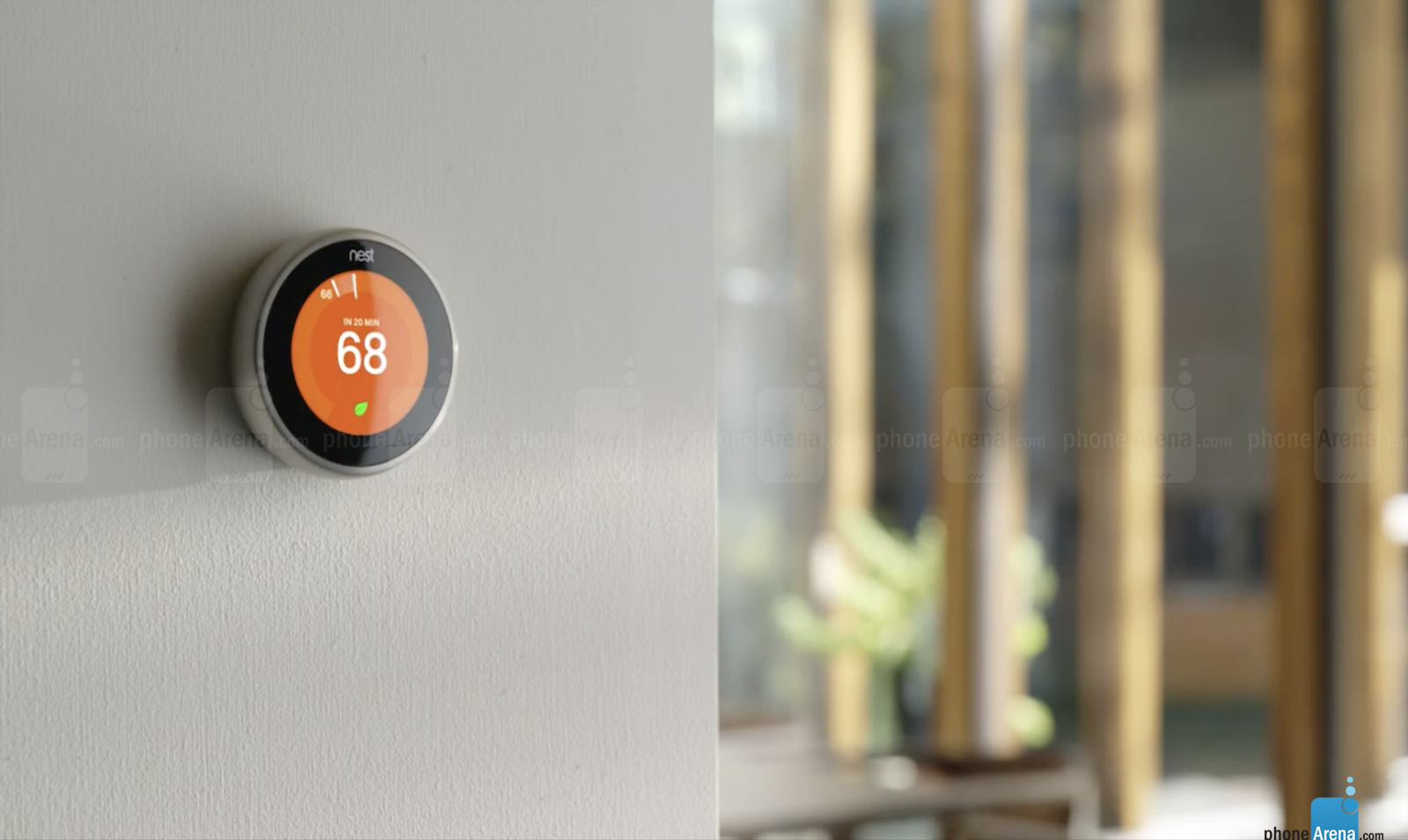 Here's another great gadget that ranks high on the coolness scale with its easy-as-pie setup and functionality, as well as having energy-saving features that can put a really nice gift in the pocket – money.
The Nest Learning Thermostat isn't just a neat way to tell your preferred smart assistant what temperature you'd like your house to be, it's also a tool designed to learn your patterns and program itself, saving you time, energy, and money. Naturally, if you'd like to create your own schedules and conditions you can, and with tools to see how to cut back on your personal energy consumption easily accessed in the Nest app, you can go about this properly educated on how to find a happy medium for your house and your bank account.
Add-ons like the $40 Nest Temperature Sensor can make things even easier by telling the Thermostat to keep a particular room, or set of rooms, at a certain temperature. Suffice it to say, the Nest Learning Thermostat can keep you comfortable and save you money without you having to do much of anything past initial setup. But, if you'd like to dive in and tweak things to save even more on your energy bill, the information and tools are easily accessible, and easy to use, making this an excellent gift for all levels of tech-savviness.
Secure the Fort!
Ring Video Doorbell Pro and Chime Pro + Free Second-Gen Echo Dot ($199 at Best Buy)
Ring Video Doorbell 2 + Free Second-Gen Echo Dot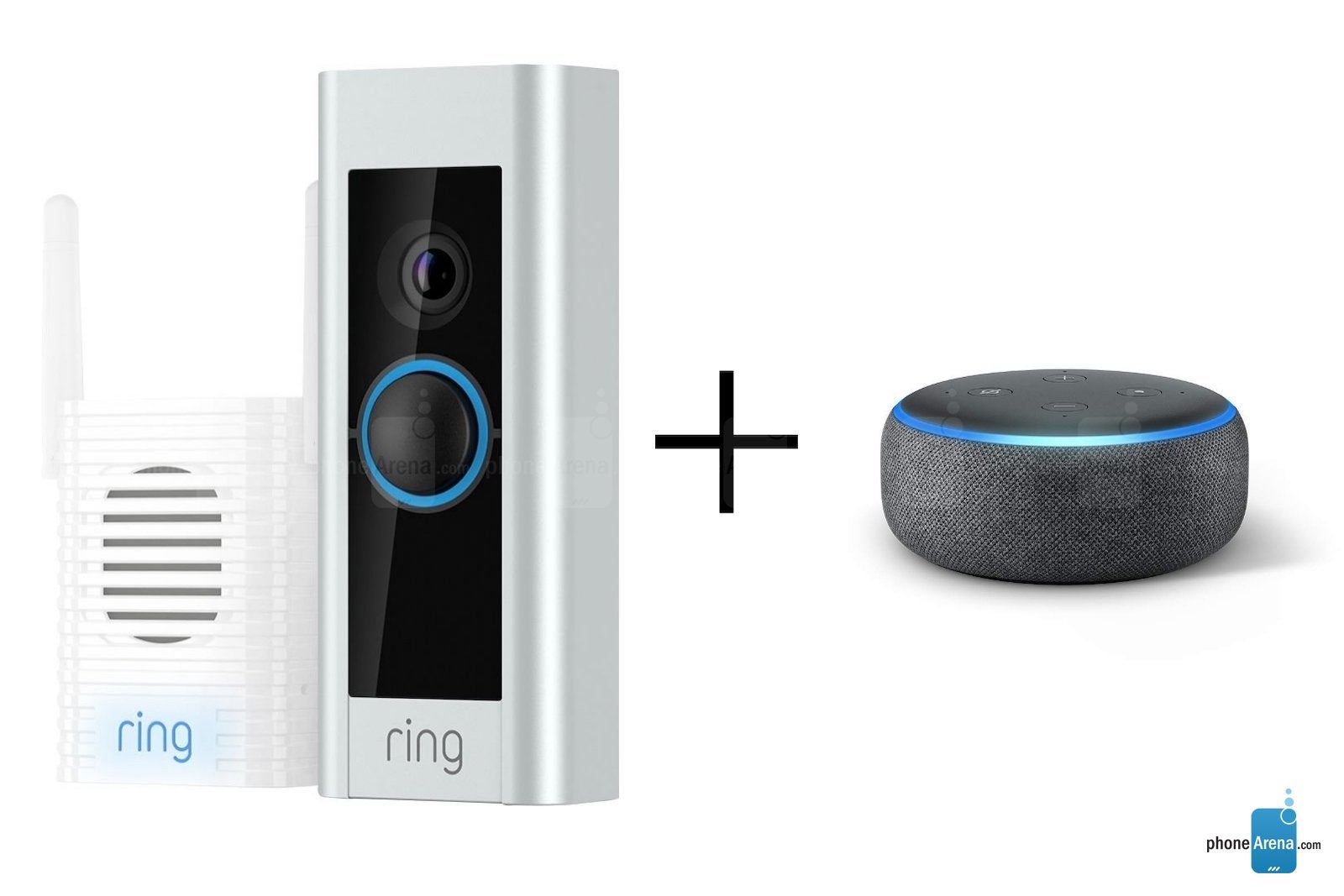 Ring's Video Doorbell Pro is essentially a three-in-one gift – it's a security camera, intercom, and, of course, a doorbell – and the included Chime Pro, a Wi-Fi and chime extender, found in this particular deal adds yet another sweet gift to the package. This $200 package will allow your special someone to see who's at the door in 1080p clarity, not just when the doorbell rings, but whenever they'd like via the Ring app on their phone or Amazon smart display. Motion activated alerts, night vision, a porch-covering 160-degree FOV, and the option to access video clips of every Ring event for up to 60 days for $3 a month make the Ring Video Doorbell Pro the total package for front-door security.
The Ring Doorbell 2 offers all of the same features, but with the option to use a battery pack for power, rather than just hard-wiring. Setup on both is usually pretty simple, averaging less than 15 minutes, though. Throwing in a free, second-generation Echo Dot on both of these only makes these deals all the sweeter.
Best of all the Ring Video Doorbells can be integrated with whole-home security solutions offered by Ring, as well as existing ADT systems. What better way to show you care than by helping to ensure their safety?
The All-in-One Security Solution: Canary All in One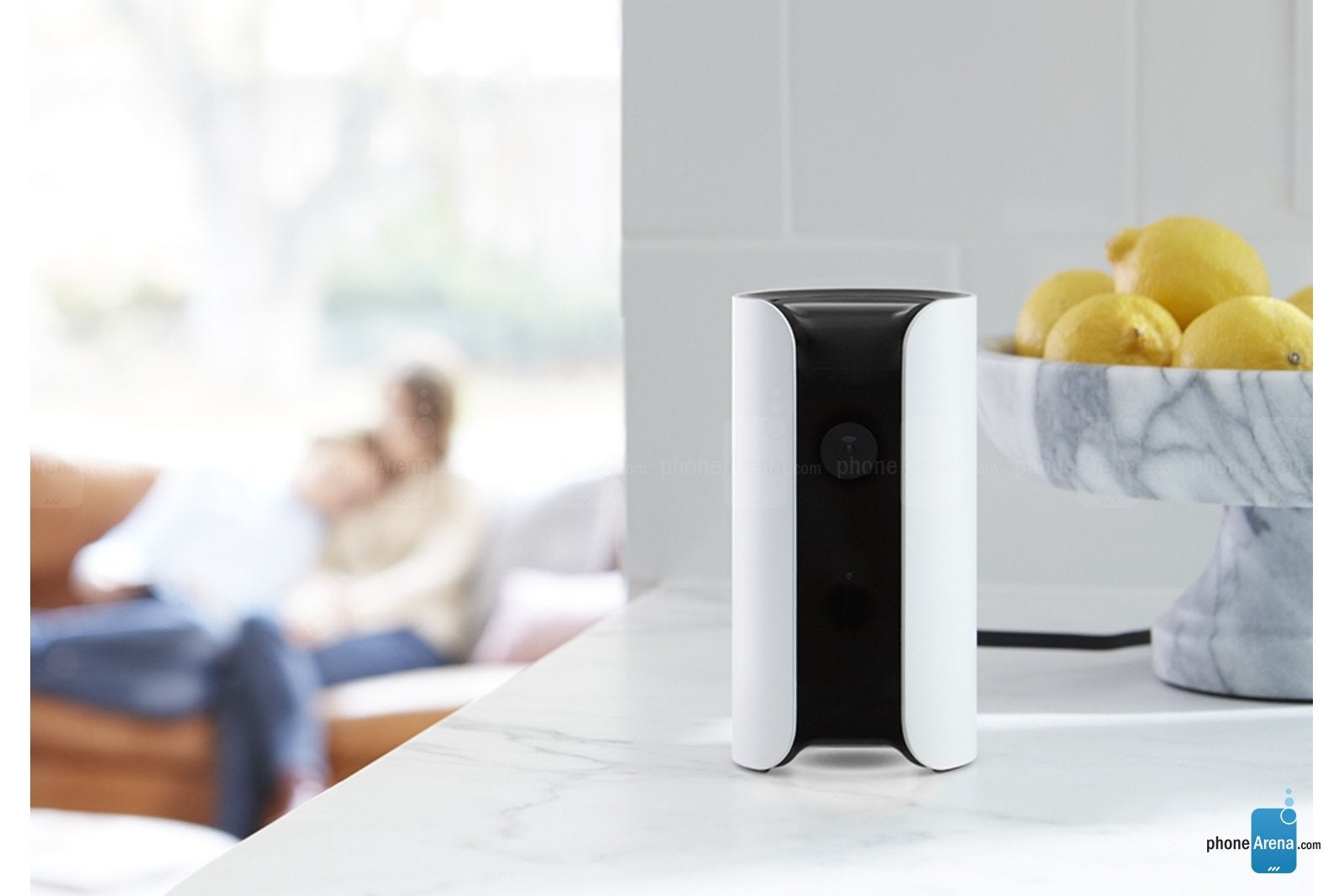 The Ring Doorbell offers all you could ask for in front-door security, but what about those precious people and pets inside? Don't worry, the Canary All-in-One has you totally covered. Packing an HD camera, temperature, humidity, and air quality monitoring, as well as a 90-decibel, built-in siren, this Canary device is looking out for everyone's best interest, which means you, as a gift-giver, totally are too.
The Canary All-in-One isn't content just sitting there passively, though. Instead it learns from its surroundings, arming when you're away, and recognizing motion from people versus animals or other movement, like the blowing wind, to minimize false alerts. If it sees someone when you're away you can have an alert sent to your mobile device and alert First Responders in one tap.
This particular deal ratchets up security considerably, offering a full year of Canary's paid membership for FREE. This includes such valuable features as access to full-length, motion-activated recordings for 30 days, two-way talk through the device, and a safety button which functions like a silent alarm for calling the police.
As with other security solutions, additional cameras and devices are offered, as well. Yes, Canary (and by proxy you) have thought of everything with this gift.
$200 - $300 - "Check me out"
You're pretty proud of this one – we can tell – and that's OK!
A Smart Display with REAL Speakers - JBL Link View ($249.99 at Best Buy)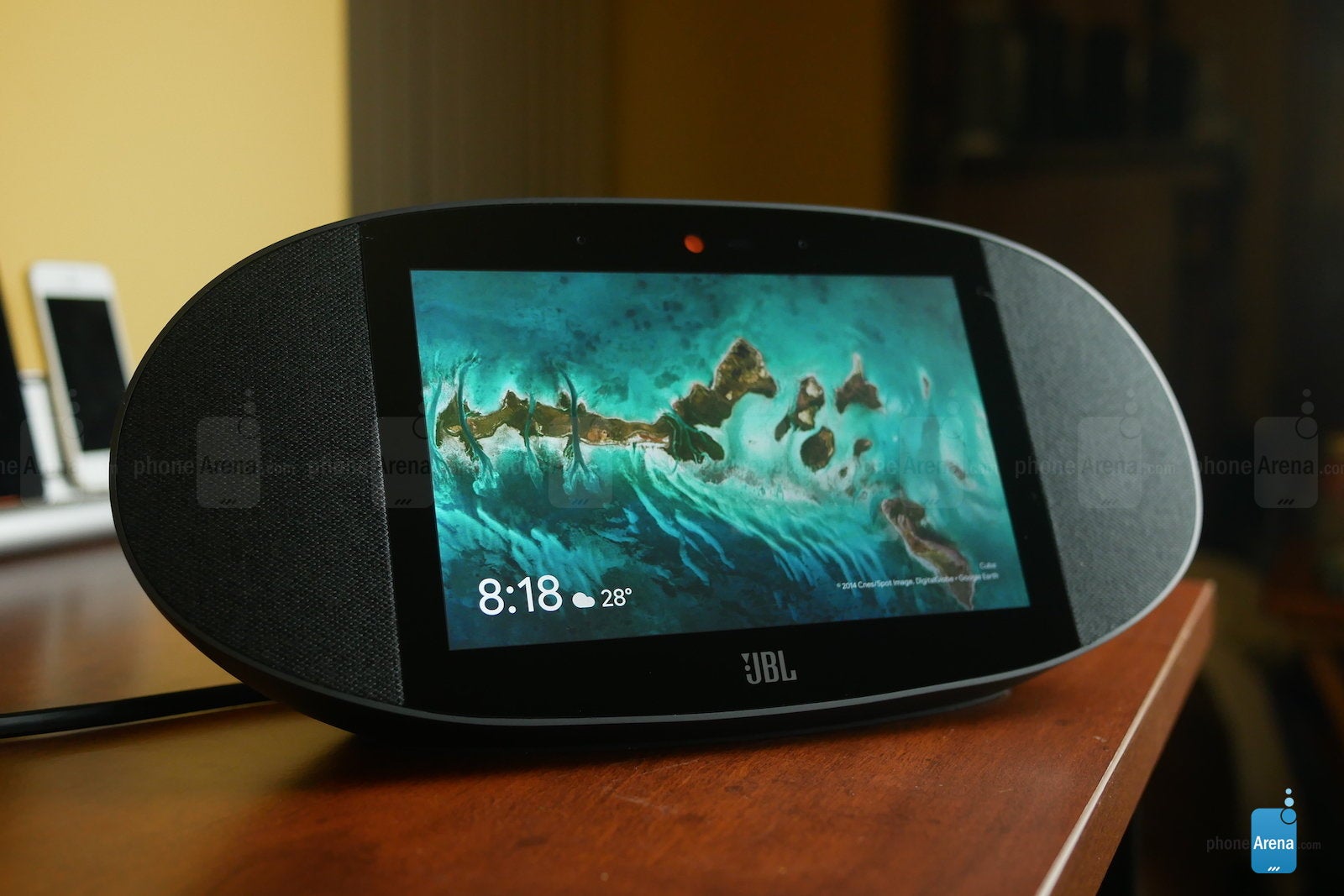 Smart displays can be very useful little devices but variety isn't high in this category; you can almost count on one hand how many options there are. With that said, there's only one smart display that offers a listening experience that can rival your favorite Bluetooth speaker, and that's the JBL Link View.
You may recognize the Link name from earlier in this piece, and like those speakers, the Link View is able to link up with other Chromecast-enabled speakers as part of a whole-home audio setup. Loud, full audio, a mid-sized, 8-inch display, versatile, unobtrusive looks, and IPX4 water resistance make the Link View an ideal screen and speaker combo, well-suited for larger bedrooms, living rooms, and, of course, the kitchen. Requisite features like a camera with a sliding cover, and a microphone mute button prove that JBL doesn't compromise the Link View's privacy prowess for its more boisterous and outgoing feature set.
The Missing Piece of the Apple [Ecosystem] – Apple HomePod ($249 at Target)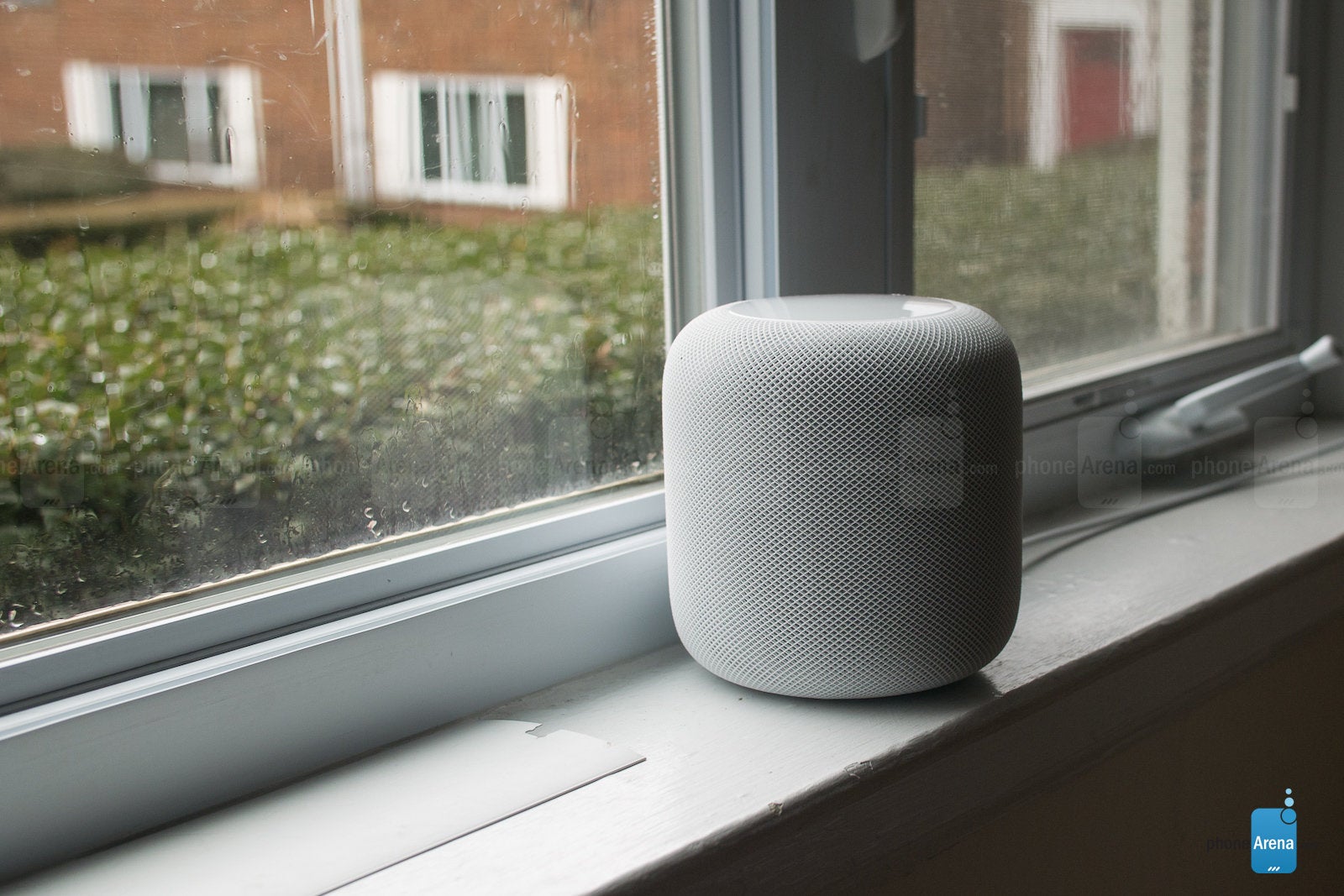 Apple's HomePod may not house the smartest voice assistant on the block, but it does deliver the best audio we've heard on a first-party smart speaker. Housing a 7-tweeter array and an upward facing woofer, the HomePod doesn't just deliver exceptional audio, but also automatically tunes itself to best fill whatever space it's in via spatial recognition. This ensures a very well-tuned, loud audio experience no matter where it's placed.
As mentioned, Siri isn't big on personal smarts, but by now, most smart devices are compatible with Apple HomeKit, and therefore the HomePod, so you'll be covered on integration with most smart home devices. This is still an Apple-centric device, though, and as such it's only compatible with iOS devices and Apple Music. But you can Airplay other music services from your iOS device to the HomePod, or even pair two HomePods in a stereo configuration along with an Apple TV for a full-bodied home theater experience.
Put Down the Phone, and Raise the Wrist!
Samsung Galaxy Watch


Apple Watch Series 3 Wi-Fi (38mm $259 at Walmart, 42mm $324.99 at Walmart)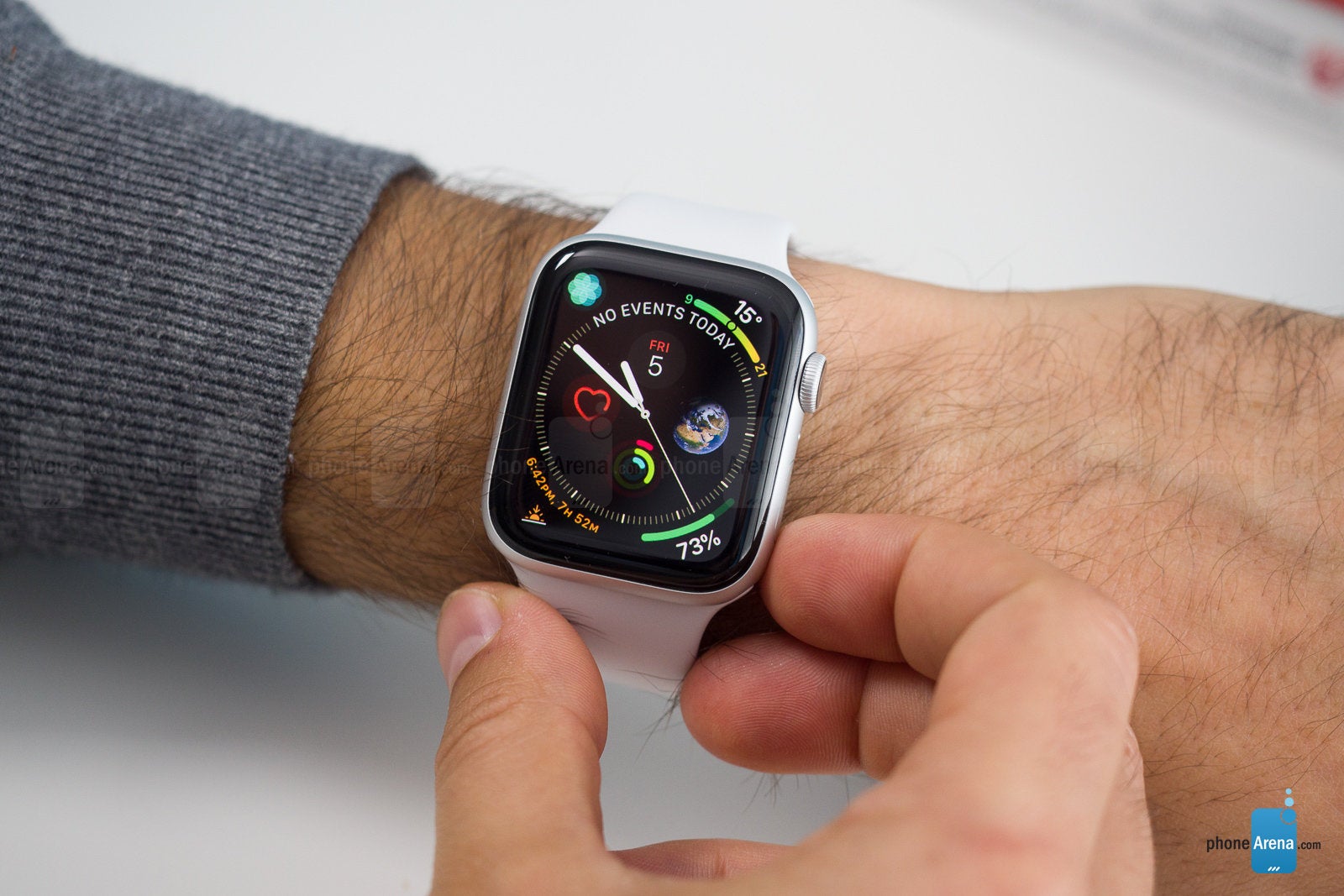 From geeks to fitness buffs, and even just casual tech fans, the smart watch is a gift that's hard not to love. Who couldn't appreciate just a few more precious moments without having a phone in hand? Speaking into or texting from a watch is sometimes a very convenient shortcut, but if that's just peripheral to your gift recipient's true goal of tracking sleep and exercise, then guess what? You're still in the right place.
Both the Samsung Galaxy Watch and third-generation Apple Watch cover all the aforementioned functionalities and do so quite seamlessly with their respective compatible smart phones. The Galaxy Watch is actually compatible with iPhones, but with some limits like not being able to respond to text messages, for instance, while the Apple Watch, predictably, works only with iPhones. The Galaxy Watch also comes with storage on-board for taking music on the go, while the Apple Watch can only stream from internet-connected apps – an important consideration for those looking to leave their phone at home during a run or trip to the gym.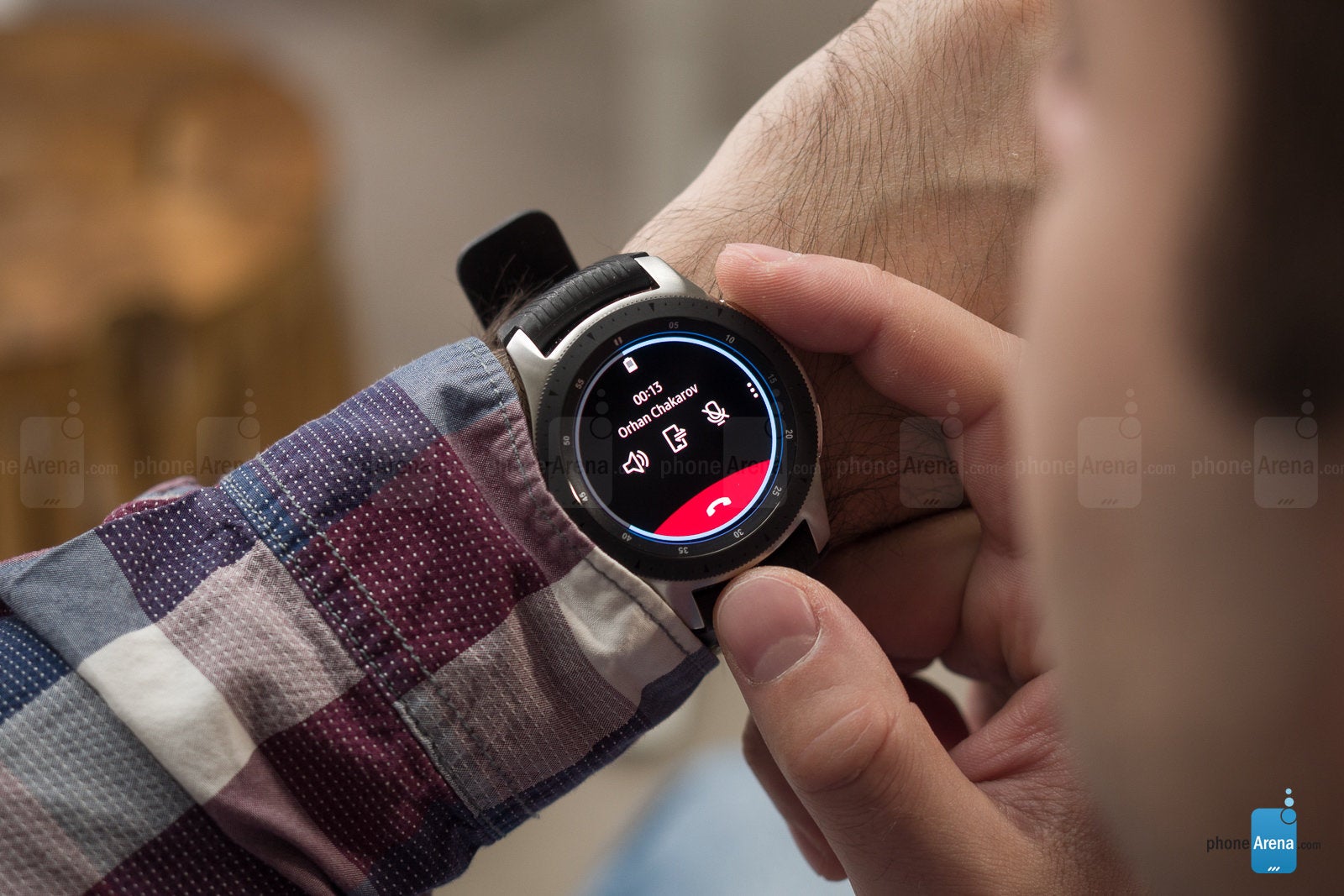 Both of these watches can get linked up through a cellular connection on your mobile plan, but that will jack up the retail price a significant amount. At this price-point, you'll have pretty much everything else you'd need, though, including Wi-Fi, Bluetooth, GPS connectivity, and water-resistance on both watches. The Galaxy Watch does edge out the Apple on water resistance, though, sporting 5ATM dust and waterproofing versus the Apple Watch's 50-meter rating.
$300+ A.K.A "The Finisher"
You win. Whoever tried to out-gift you has certainly paid the heftiest of prices..but not heftier than the price of your SICK PRESENT! BOOM!
Most of the aforementioned devices have options to super-size their experiences via multiple devices or bigger versions, which all land in this price range. Generally, they simply offer more of the great stuff their smaller siblings do i.e. more range, bigger sound, etc. making them excellent choices at their respective price-points, as well. These are some of the most worth-while upgrades we'd recommend.
Marshall Stanmore or Marshall Woburn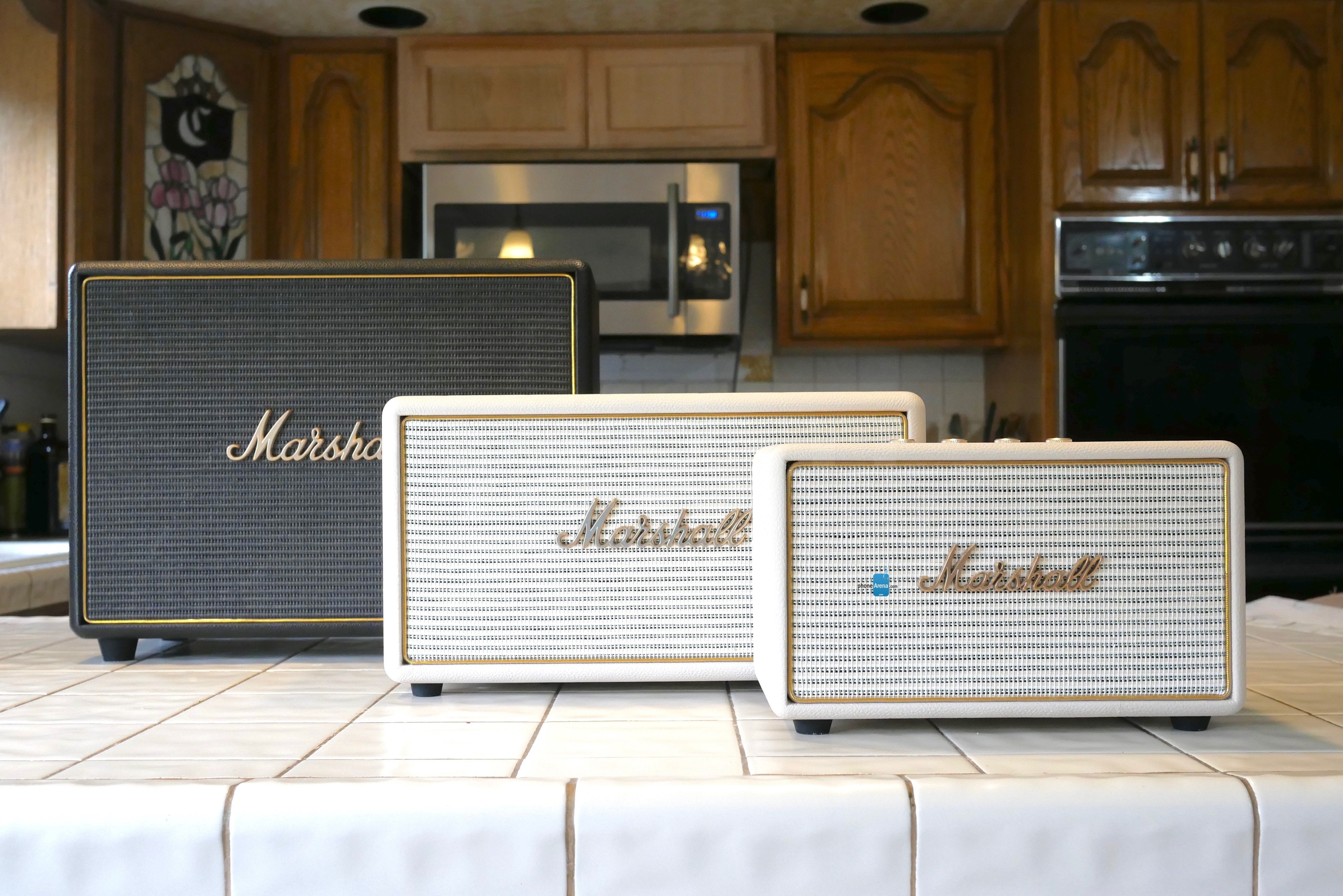 Encapsulating all the same great features as the Acton, the Marshall Stanmore has the best balance of sound quality and high decibels of the three, while the Woburn can crank up EXTREMELY loud and quite clear. The Woburn is a bit bass heavy at lower volumes, though, even with the bass turned all the way down.
Google Home Max ($349 at Google)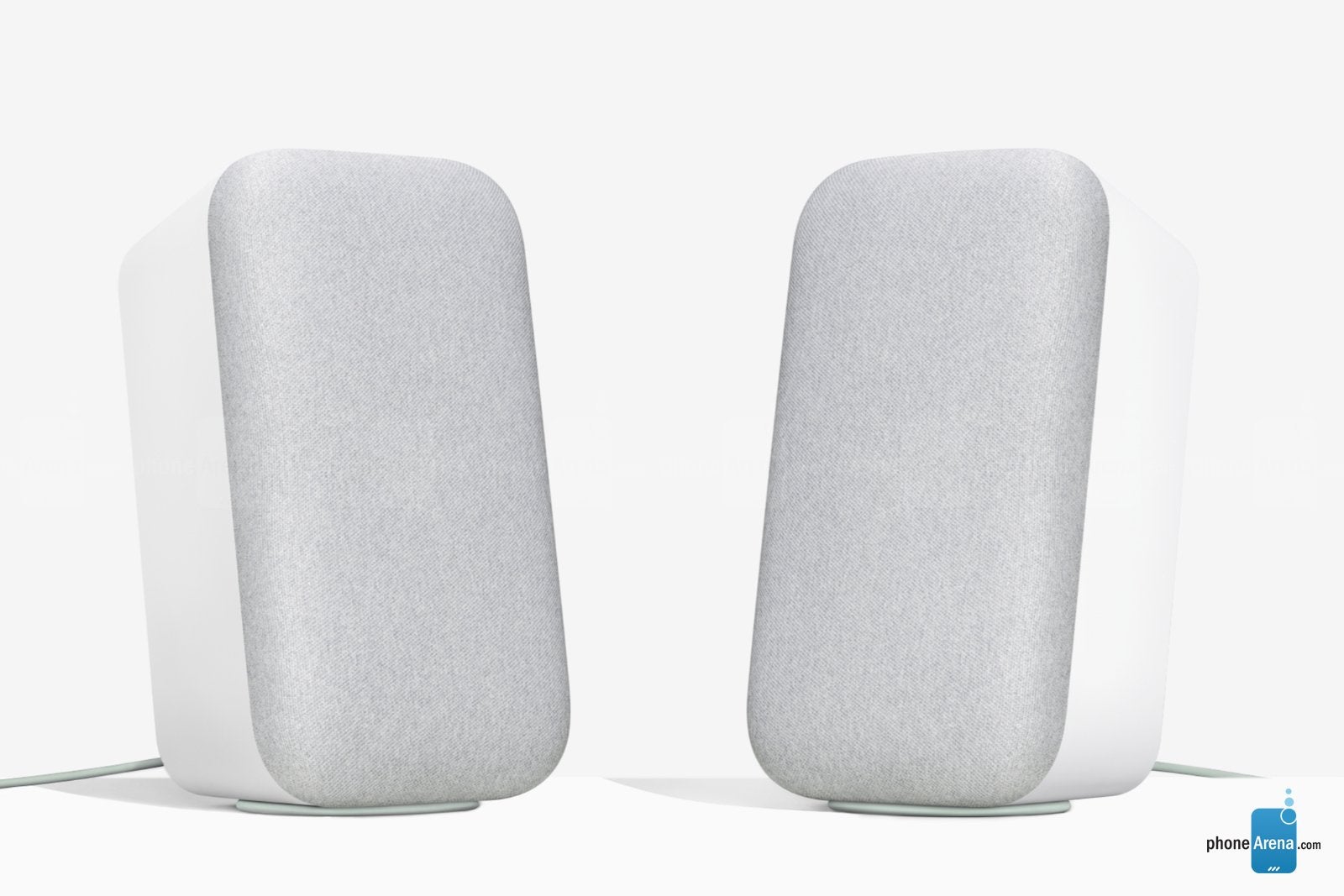 Google Home Max is another multi-room speaker option which can also be paired in a stereo configuration. Sound is big on the Home Max, too, and with Google Assistant built-in it's one of the smartest speakers you can buy. Keep in mind, though, that this may not be the best solution for an Apple Music subscriber, but you can stream Spotify or Google Play Music to a single Google Home Max from an iOS device with no issue; multiple speakers won't be an option for iOS users, though.
Sonos Play:5 or Sonos One Two Room
Sonos Beam and Sonos One Bundle ($578 at Sonos)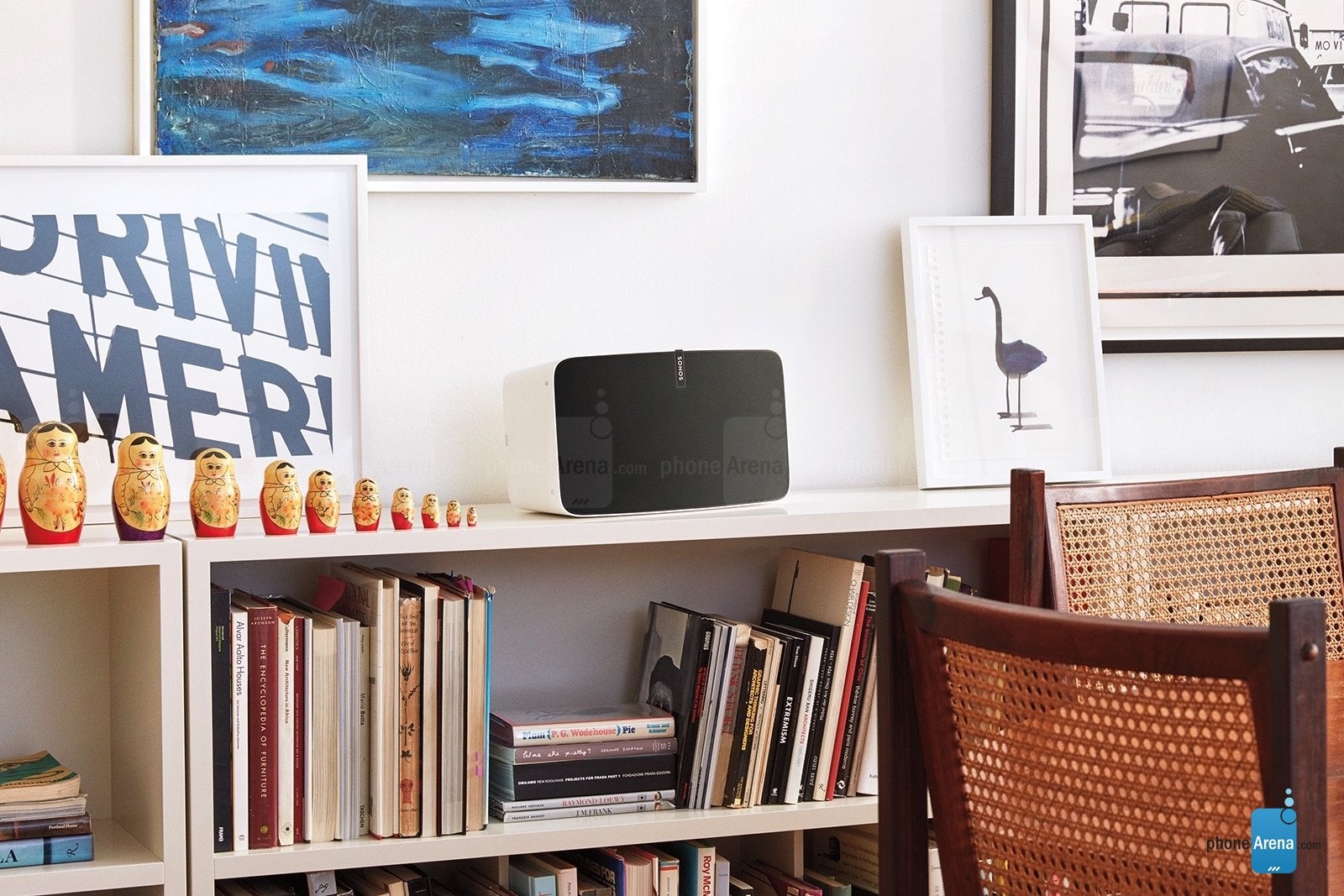 Sonos makes a pretty good case for all users, including Apple, with its more diversified hardware options and the freedom to stream pretty much any music service. Sonos says the Play:5 is their "most powerful, best-sounding speaker" and based on the impressive sound of the Sonos One, we tend to believe them. If you have the cash, this is a VERY worthy upgrade.
Of course, the option still exists to double-up on the Sonos One for about $150 less, and while you may take a step down in shear power, you do gain the ability to do a stereo or two-room setup with the pair.
Lastly, you can bundle the Sonos Beam with a Sonos One and kill two birds with one stone, equipping their TV with an excellent, multi-room-compatible soundbar, and another room with a sweet wireless speaker.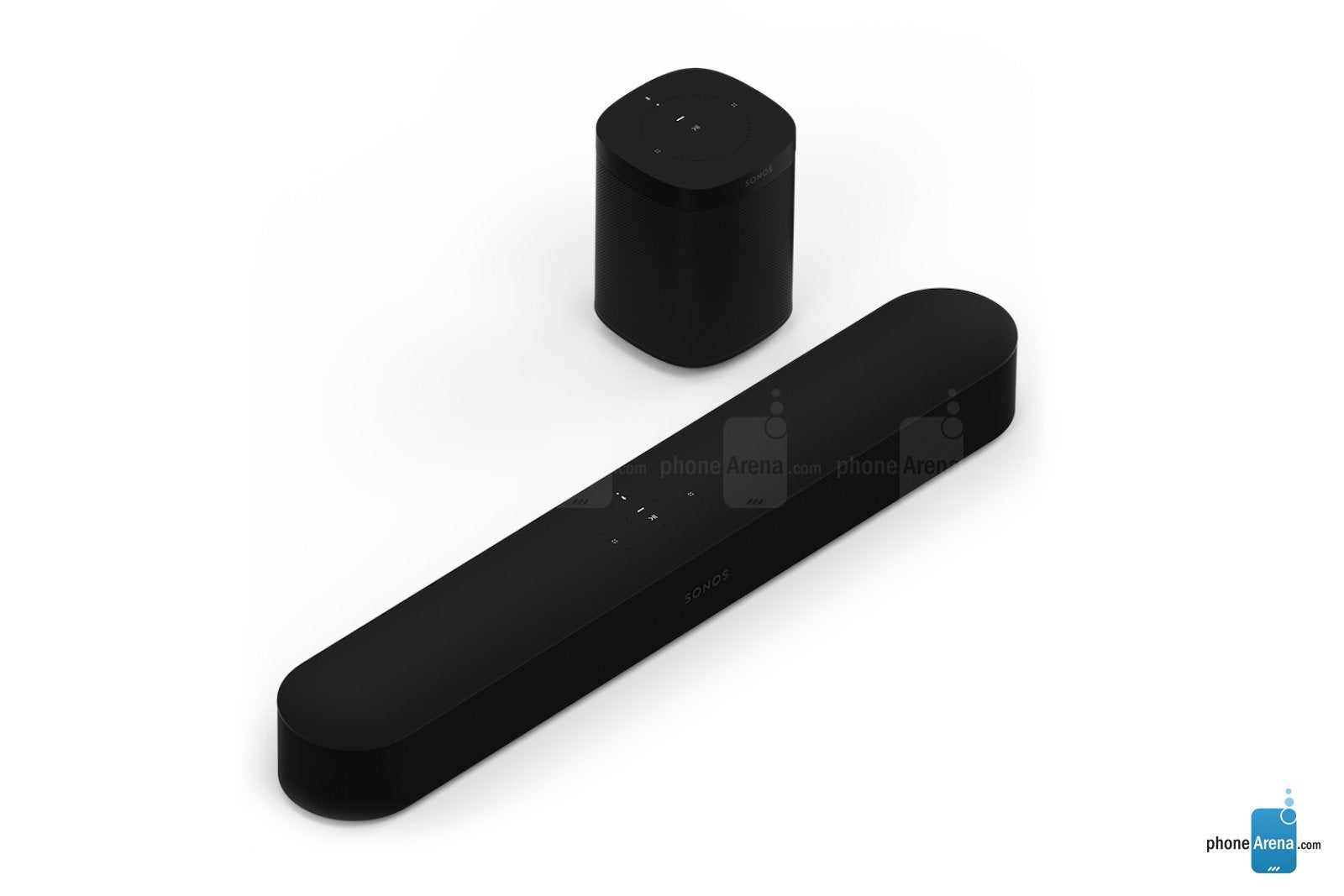 Conclusion
There you have it folks – a blueprint to purchasing the best gift at every price-point and doing so at the best prices available. Tons of value exists in each of these categories, no matter which price point you fall into, so if you mess this holiday up, that's on you. Just kidding; it's always the thought that counts, silly! So, if you read through this entire guide, clearly you care a lot, and that will no-doubt come across in whatever gift you give – even if you can't give anything this year. Happy holidays!