Best Buy fights back against "showrooming", will match online retailers' pricing starting March 3rd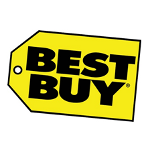 Fighting back against consumers using its pricing as a guide to find lower online deals, Best Buy has announced that starting on March 3rd, it will match prices from online retailers. The big box retailer had previously allowed this practice during the holiday shopping season, but it will now be
made permanent
. The price matching will be available for merchandise bought at the store, online or even over the phone. And speaking of phones, we know you are dying to know if this covers smartphones. The answer is that handsets bought under a contract are not affected by the new policy, although accessories like chargers are covered.
We are going to a low-price guarantee
," Furman said. "
There is no doubt that this new policy ends showrooming for Best Buy customers
."
FEATURED VIDEO
At the same time, Best Buy has slashed its 30 days return policy to 15 days. This shortens the time that Best Buy customers have to return purchased merchandise because of a lower price elsewhere. Best Buy will continue not to charge a restocking fee on returned merchandise. You might think that this will put a damper on Best Buy's bottom line, but according to Erik Gordon, a business and law professor at the University of Michigan, "
If their sales are OK, they can claim that cost-cutting measures will make up for the gross margin contraction
."
source:
Bloomberg