Best Android, iPhone and iPad apps of 2012: best sports games
5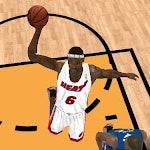 2012 was a great year for apps. Apple's
App Store accumulated more than 775,000 apps
and Android's
Google Play was on par
with similar numbers, but in that deep forest of applications, it's sometimes hard to find your way.
That's why we are hand-picking the best software of the year, the best games and the best apps. After bringing you the
best Android and iOS adventure games
, we continue with something a bit more lively - the top sports games.
There are two ways to make sports games. You either try to stick to being as close to realistic as possible, and that requires some hard work on graphics and the actual physics of a game. But then you could also have sports games only vaguely based on reality, offering stunts you'd rarely or never see in real life.
We think both fit this category, and both can be extremely fun to play. Here are the finest sports games we dug out for you, take a look.
Best Android, iPhone and iPad apps of 2012: best puzzle games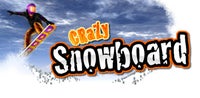 Now reading