Best Android, iPhone and iPad apps of 2012: best platformer games
10
2012 was a great year for apps. Apple's
App Store accumulated more than 775,000 apps
and Android's
Google Play was on par
with similar numbers, but in that deep forest of applications, it's sometimes hard to find your way.
That's why we are hand-picking the best software of the year, the best games and the best apps. After bringing you the
best Android and iOS racing games
, followed by the
top iOS/Android side-scrolling action games
, we continue with one of the most popular genres -
the platformer
.
Platformer games are a fairly wide genre basically involving jumping around platforms and that constant
motion
is what defines them. Some of the side-scrolling action games we highlighted last time also fall into that category.
But since it's such a huge genre, here we have tried to stick to more peaceful games with less gun toting and more of the motion element. Platformers that have gorgeous graphics and engaging gameplay without being too violent.
As before, we have only selected cream of the crop games that have withstood the test of time so you can confidently download them and expect quality gameplay. Take a close look.
Best Android, iPhone and iPad apps of 2012: best platformer games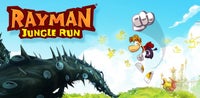 Now reading