Benchmarks show iPad mini 4 with overclocked A8 processor and 2GB RAM
38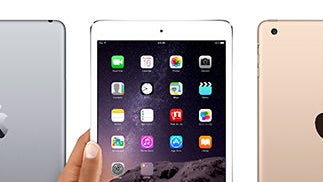 Apple likes to avoid mentioning details when it comes to new device specs, preferring instead to speak relatively, like "the
A9X GPU
is 360 times faster" because that's somehow helpful. (We all remember how fast the OG iPad GPU was to make that comparison work, right?) Luckily, we have benchmarks to help clear up what you would actually find powering Apple's devices, and the latest on the benchmark train is the new iPad mini 4.
The iPad mini 4 has popped up on Geekbench and it turns out that Apple has made some updates to the internals this time, unlike with the iPad mini 3. The mini 4 features 2GB of RAM and an A8 SoC that is overclocked compared to the A8 found in the iPhone 6 and 6 Plus. The A8 in the new iPhones are clocked at 1.4GHz, but the iPad mini 4's chip is clocked to 1.5GHz. That's not a terribly big difference, but it is at least noticeable on the benchmark scores.
The differences are slightly wider on the multicore tests, but right now it's unclear if the overclocking will lead to a noticeable effect on performance, though an educated guess would say that you probably won't be able to tell unless you have the two devices side-by-side and are actively looking for the differences. Although, even then, the iPad mini 4 scored lower than the new iPhone 6 on the memory component of the Geekbench tests, so we're not sure what that will all mean for the real world.