Before you can say "frozen dairy confection" Android ICS hits 4.0.3
17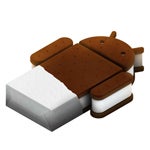 Just about everyone agrees that Android 4.0 Ice Cream Sandwich is the
largest overhaul
of the mobile OS since it was released. Google apparently isn't going to rest on its laurels though, as an incremental update was announced today, bringing it to version 4.0.3.
The release includes many updates that give developers more power, including APIs that give apps more access to the calendar, to social functions, and to the camera, among others. Google's official Android developers blog urged app-makers to update to the newest version of the SDK.
There are some improvements listed for the consumer-facing part of the OS as well. Incremental improvements in graphics, spell-checking, database handling, and Bluetooth are all packed into the update. Google indicated that version 4.0.3 will be considered the base version from here on out, so when the ICS updates start flowing to non-Nexus handsets they will presumably be based on 4.0.3.
As for proud Galaxy Nexus owners? No word yet on when to expect an update, but in the past Google has rolled incremental updates out within a couple weeks. Of course network carriers like Verizon will need to certify them, so how long a wait you have may depend on whose network you happen to reside on.
source:
Google
via
Android Central