Before the final release of Android M, there will be two Developer Preview updates
6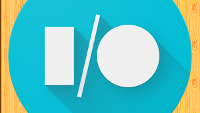 During the "What's new in Android?" session held at Google I/O on Thursday, Google's Chet Haase explained that Google has a timeline in mind on the way to the release of Android's new build. Google plans on releasing an update to the current Android M Developer Preview at the end of June. Another update to the Android M Developer Preview is scheduled for the end of July. Both updates will feature changes to Android made by listening to developers' feedback. If all goes well, the final shipping version of Android M will be available in the fall.
The
initial version of the Android M Developer Preview is now available for downloading
, along with the SDK, from the Android Developer web page. Those who flash it on their phone will receive future updates OTA. But as we told you yesterday, be forewarned. You need to back up all of the content on your phone first and if you are not familiar with the process, it is best to leave well enough alone.
The Developer Preview, as you can tell from the title, is not a finished product, so keep that in mind. And the devices that run the preview are limited to the
Nexus 5
and
Nexus 6
handsets, and the
Nexus 9
tablet. Nexus Player will also support the Developer Preview for those with Android TV. And all of these devices have factory images available in case you want to return to Lollipop.
South of this paragraph you can find the entire 39 minute "What's new in Android?" session. You can relive the excitement by clicking on the video.
source:
GoogleDevelopers
via
AndroidCentral