Battle Run Review: it's addictive as hell!
3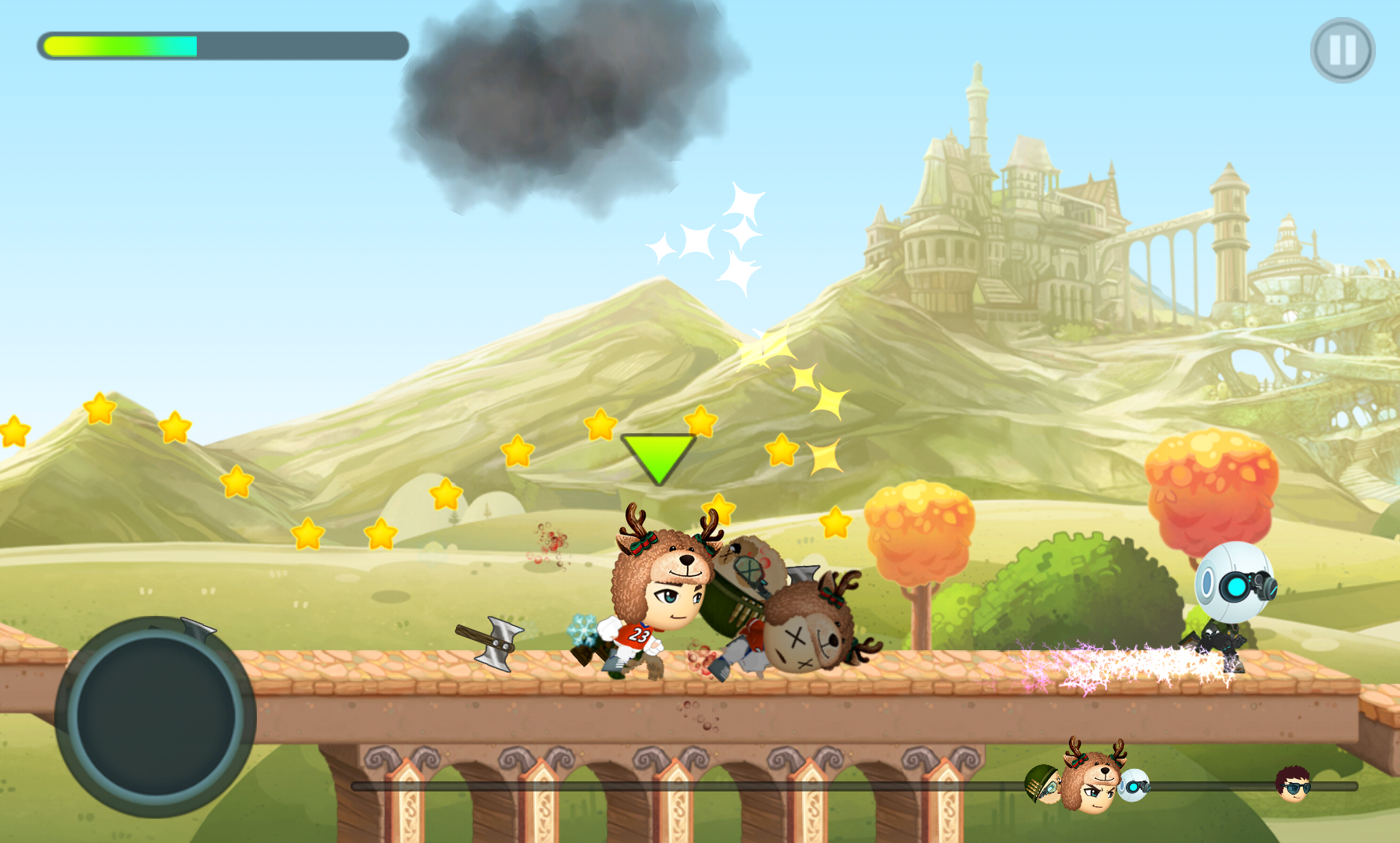 | | |
| --- | --- |
| Developer: Game Hive | Platforms: Android, iOS, Kindle |
| Genre: Real-time multiplayer runner | Price: Free (with in-app purchases) |
Battle Run is one of those games that haven't gotten mainstream just yet, but show great promise, as it exhibits one very key quality: it's addictive as hell! And while it certainly has its problems, it's one of the still few truly well-made real-time multiplayer games and is available for free across the major platforms – iOS, Android and even Fire OS (Kindle).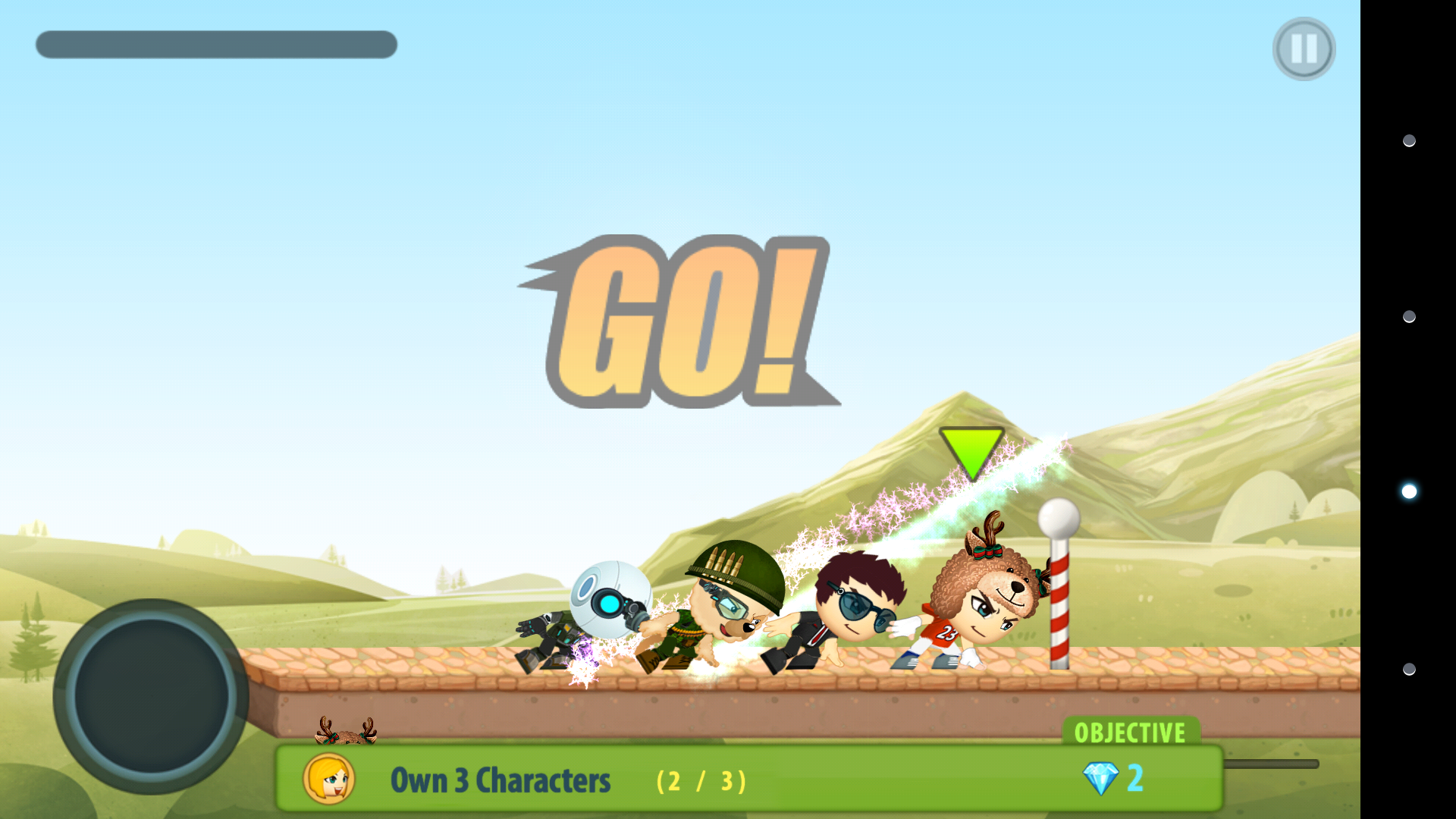 As the name suggests, the aim is fairly simple – you race to the finish, all the while using the plethora of available weapons that you can pick up on your way to smash the next guy, or you can just call onto your trusty pet. Said weapons differ somewhat between the several characters you can pick, so while some excel at pesky slows, others use brute force and can use them to drill right through you. Pets, on the other hand, are something that you'll likely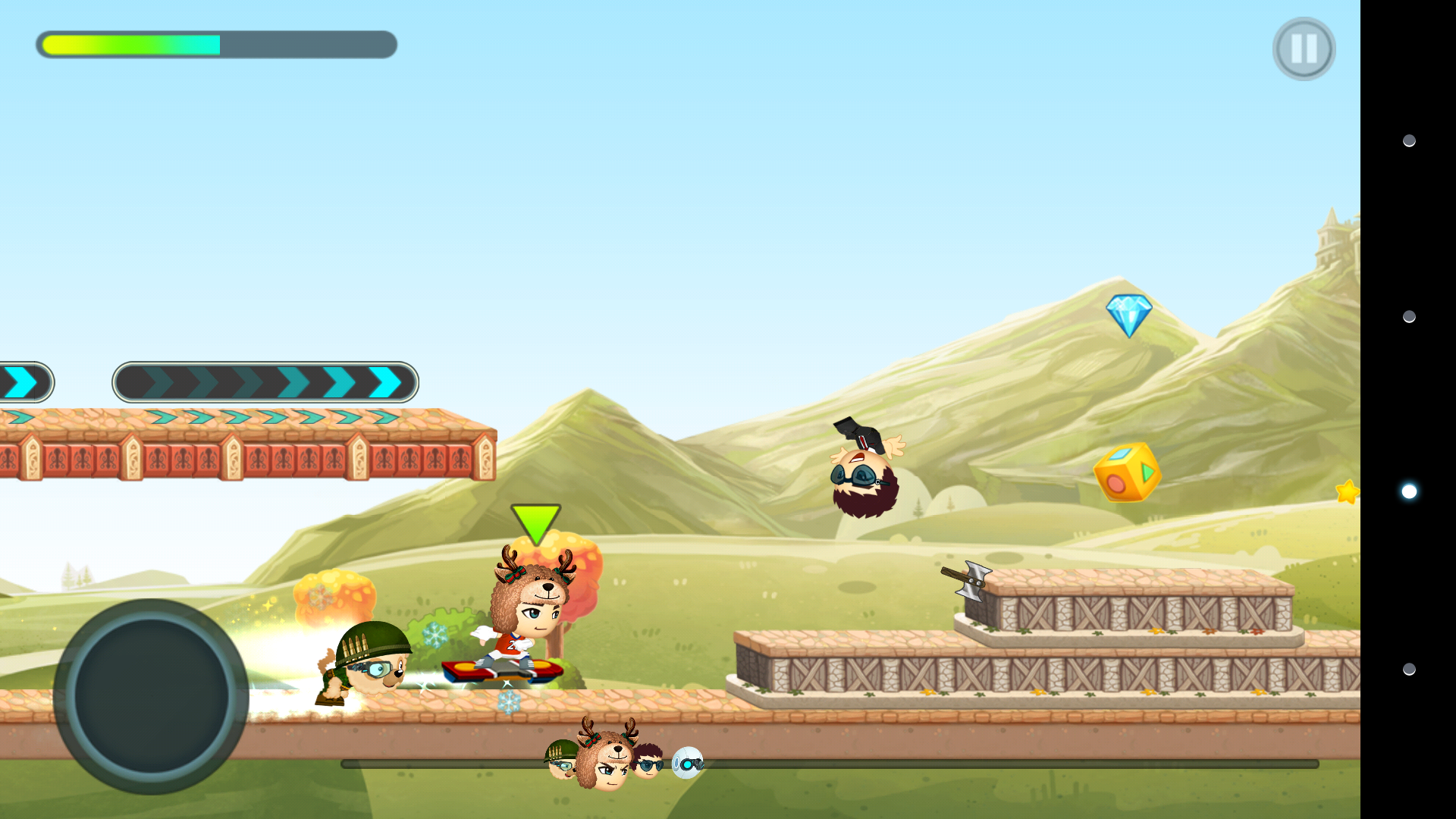 only get to use once or twice per game, so these are, naturally, much more powerful. They are fast, have specific abilities that allow them to slow or smash and take out the nearest players for a prolonged time, and they will even take a hit for you. Sounds quite simplistic, indeed, but you'll be surprised just how much more there is to Battle Run. So, for example, you can strategize and choose to slow your character down in the beginning of the race by pressing and holding your weapon button (left), as to avoid the first round of enemy fire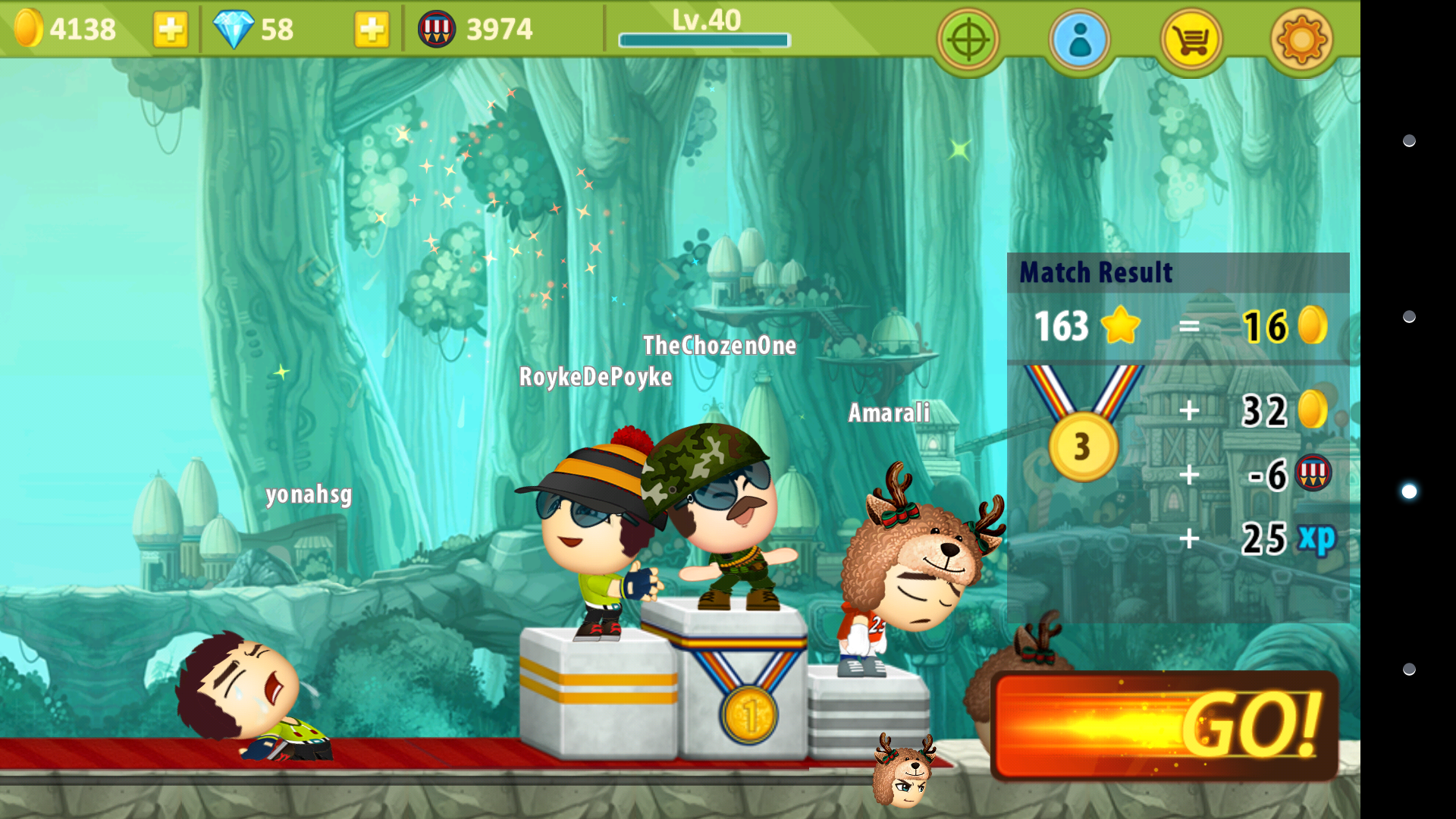 , while also guaranteeing a sure shot for yourself. Moreover, you can mix and match your pet with your character, as some combinations complement each other -- an avatar that can drop slows on the map goes well with a pet that does the same.
Game Hive (the developers) have gone down the usual path of monetization – in-game purchases. These range from new, potentially more powerful pets (i.e. dragons, mummies, robot cars and dinosaurs) through a wealth of outfits and characters that will both keep you interested, and let you stand out from the crowd. But, make no mistake – while this all sounds overly casual, this game can also be extremely competitive, and is actually tiered into several leagues that signify your skill. The really good among you will eventually make it into the so-called Big Boss league, which lists the Top 250 people in the world at any one moment.
So, ready for a run?
Pros
Very addictive gameplay
Suitable for both casuals and hard-core gamers alike
Offers real-time multiplayer
Don't need to spend a fortune in order to compete at high levels
Cons
Bugs are being worked on, but they're still there
The UI can be a tad overwhelming to new players