Battery Aid Saver/Manager Free is a Material-style battery saver for your Android
2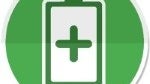 On the lookout for another battery saver app? Try Battery Aid Saver. It's a gorgeous battery life extender that's under active development as we speak. What does it have to offer against the cornucopia of Android battery apps? For starters, it's almost
as pretty as Greenify
, and no less green! It's styled after Google's Material Design guidelines, which means everything is all lit up, whizzing across your screen like it was made of quantum paper. The fact that there are no ads to obscure the graphical experience is especially welcome.
So, what can BAS do for you? It spares battery life by automatically turning off Wi-Fi, Bluetooth, and Data connection when they are not in use for a predefined idle time. It also toggles Android's auto-sync on or off, meaning apps don't pull data at their whim, but are being prioritized. An automatic help guide gets activated when the battery level hits the red, letting you know what options you have for maximizing the energy left. You'll also be given reminders to charge your smartphone if its battery is being eaten up faster than usual.
Control-wise, BAS offers simple shortcuts to quickly lower the brightness level or switch Wi-Fi, Bluetooth, Data, and Auto-Sync on and off. There's also the option to automatically turn on Bluetooth when your smartphone goes in the car dock.
Clearly, BAS can benefit from additional functionality to better compete in the Google Play store. But the app is full of potential, it's coming along very nicely, and it does help retain some double digits in your battery level meter.
| | |
| --- | --- |
| Developer: The Battery Life Project | Download: Android |
| Category: Battery saver | Price: Free |
Recommended Stories