Baseball's San Francisco Giants look for iBeacon to knock one out of the park
11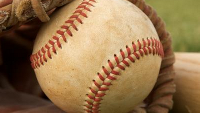 20 out of the 30 Major League ball parks will be using Apple's iBeacon technology in order to bring fans closer to the game. For those not familiar with iBeacon, it is a low-power device that uses Bluetooth to send messages to those running a particular app on their Apple iPhone or Apple iPad. Because iBeacon is low powered, it can send out messages specifically targeted to a certain area.
Probably because of its location, San Francisco's AT&T Park has always been a step ahead of other stadiums. It was among the first to bring Wi-Fi connectivity to fans, and there are 1289 Wi-Fi antennas throughout the venue. In addition, during the off-season, new LTE backhaul was added so that more fans could enjoy a 4G connection during a game. As per MLB instructions, all entry and exit points of AT&T Park have an iBeacon installed. This way, fans with an iOS device running the MLB At the Ballpark app and with Bluetooth powered on, will get "checked in" when they go through the turnstile at the stadium.
MLB is controlling the whole experience for now, and has decided to hold off on the hard sell. Fans will receive a welcome message when they enter the stadium, an offer to upgrade their seats, and perhaps a coupon saving them some money on a hot dog and a Coke. Once the technology is proven, each team will be able to add their own content.
Of all the major sports leagues in the U.S., Major League Baseball has embraced mobile technology the most, with the NFL running a close second. With the season starting in earnest this weekend, we should soon have some feedback from baseball fans on whether the iBeacon experience enhances a trip to the ballpark and adds to the fun, or if it is a distraction.
source:
Engadget
,
BizTech