Banking? Only 10% would trust Apple with it, weird study finds
16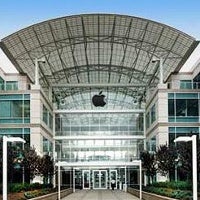 Now, we wouldn't even imagine
Apple going into the banking industry
, but a study by marketing researchers KAE actually suggests the contrary. KAE was so confident Apple is about to enter the banking sector that it actually conducted a survey asking people whether they'd trust the world's most valuable company with their money. The result? If getting 10% of user's trust is low, then Apple got a big sharp "no."
Only around 500 of the 5,000 surveyed said they'd trust Apple handle their finances. And of those 500, nearly 81% were tech savvy users currently banking mostly online. At the same time, current users of Apple products, were more likely to trust the company with their hard earned dollars.
"Once the power of the Apple brand and its options for growth are understood, it tends to prompt one of three responses from financial institutions: accelerated invention, defensive benchmarking or blissful issue avoidance. We know that not everyone would be impressed by the arrival of an 'iBank'; we also know that the boldness of the next big Apple move will inspire and terrify in equal measure,"KAE managing director said.
Having iTunes and the App Store, and this nearly intimate connection with developers, this could make more sense than is obvious from a glance. But is it really something that's in the realm of possibility? You have your say in the comments below.