Bad news: 10% worse battery life on Samsung Galaxy S7 and S7 Edge after Android 7.0 Nougat update
99+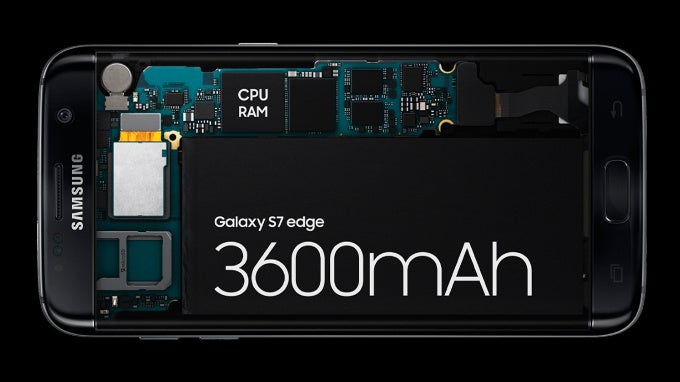 The Samsung Galaxy S7 and S7 Edge are two of the most popular Android phones out there, and now, they are getting updated to the latest version of the Android operating system: Android 7.0 Nougat.
Along with all the great new features and improvements, there was one key aspect of the experience that we wanted to test:
battery life
.
The Galaxy S7 and S7 Edge have traditionally delivered a very good battery life, easily lasting through a full day even when you use your phone a lot. The S7 Edge with its massive 3,600 mAh battery in particular delivered excellent battery life.
So has battery life changed with Android 7.0 Nougat?
We put all phones on equal grounds in our testing and we double-checked the results
We tested both the Galaxy S7 and S7 Edge, expecting to see them perform even better with Google's latest update and improvements. Sadly, we saw the opposite: battery life on both phones has actually worsened by up to some 10%. We have run the tests carefully and double-checked for mistakes, but the results were consistent.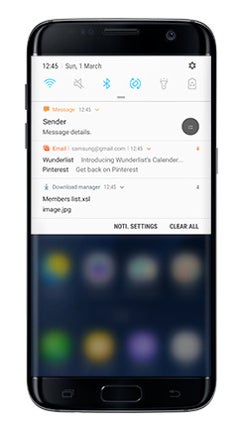 Galaxy S7 Edge with Android 7 Nougat
Rather than getting improved battery life, the latest and most important update for S7 series actually leads to worse battery life.
Here is our battery testing method: we set all phone screens to a brightness level of 200 nits, a level comfortable for indoor use. Then we run the same test that measures typical smartphone use on all phones.
We have had the Galaxy S7 and S7 Edge in our office for nearly a year now, so we had to first check whether the battery life of the phones has not declined with age. We re-ran all battery tests and found a very insubstantial decline due to the battery age and we have accounted for it in this test.
With all this verified, we happily hit the start button in the software update section and after a while, both phones were running the latest version: Android 7.0, kernel version 3.18.14.
We verified that this was not age-related reduction in battery life
So what were the Galaxy S7 and S7 Edge Android 7.0 Nougat battery life test results?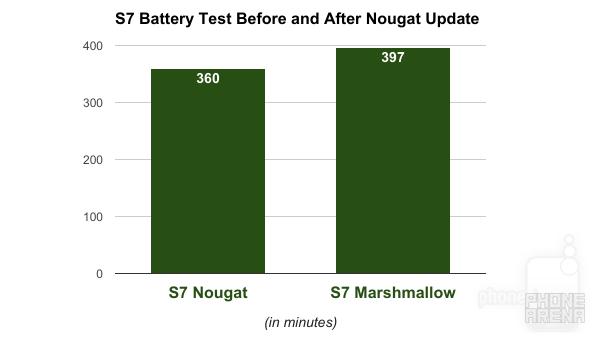 The
Galaxy S7
with the Nougat update scored almost exactly 6 hours of battery life, while just a day before, the same phone running Android 6 Marshmallow scored 6 hours and 37 minutes. This is a 9.4% difference in favor of the pre-update phone.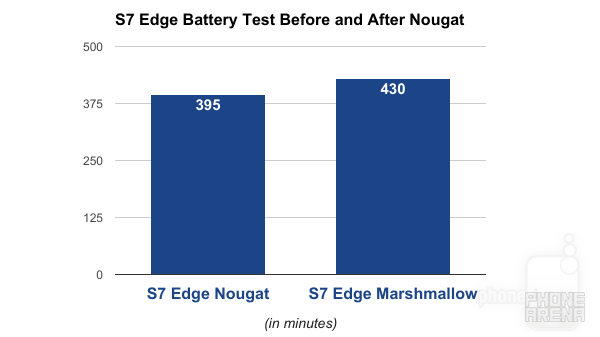 The
Galaxy S7 Edge
with Nougat scored 6 hours and 35 minutes on our battery test, while the same phone running on Android 6 Marshmallow scored 7 hours and 10 minutes. There is an 8.1% difference here again in favor of the Android 6 S7 Edge.
Conclusion
We hope Samsung recognizes the issue and finds a fix
The Android 7 Nougat update brings an appreciated visual overhaul of the Galaxy S7 and S7 Edge interface. It makes the system look better, it brings faster and smoother multitasking functionalities, a brand new and hugely improved camera experience, but it also reduces the battery life of the two phones.
It's not possible to blame aging on the reduced battery life: we've specifically tested the phones for age-related reduction in battery life and the little there was, was accounted for. The reduced battery life is thus only due to the Android 7.0 Nougat software update.
As bad as this sounds, what's broken in software can be fixed in software. We'll be looking forward to future updates for the device to see if Samsung manages to undo some of the damage it has done now, and bring back the S7 and S7 Edge battery life we had before the update.
Recommended Stories