Augmented Reality app lets you see Israel as Jesus did
25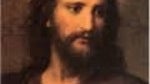 How would you like to see what Jesus saw with his eyes? A new Augmented Reality app called Architip brings the sites of ancient Israel right to your smartphone screen. With the app installed, hold your phone up to the Dome of the Rock and on your screen you will see the
Second Temple
, an ancient historical landmark destroyed hundreds of years ago. Old paintings become the freshly completed works of art that they once were.
"At the end of the day, we want to take this global. For this generation growing up with mass media, everything is visual, and with sight being our most important sense, this technology is in the right time."
-Yaron Benvenisti, co-creator Architip
While Architip currently works only in Israel, app co-creator Yaron Benvenisti says that he would like to take it global. Currently, Architip is in private beta testing, which means that it cannot be found in any app store at the moment. But when people worry about where technology is going, this is one use of it that can provide a better understanding of the locations where historical events took place. It is also a way for modern man to connect with the past.
source:
FOXNews
via
NYPost