Asus "ready" with a Microsoft HoloLens competitor, keeps it under wraps
9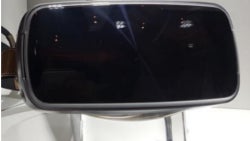 Speaking to CNET at Computex 2016, Asus CEO Jerry Shen said his company has an augmented reality product ready, but is keeping it under wraps at the request of a "very big player". Asus' new offering will likely be something in the vein of Microsoft's HoloLens, mixing interactive computer-generated imagery with the users' view of the real world.
Word is Asus is also working on a VR headset, but there is hardly any information on the matter. The earliest we might be able to take a glimpse of the new devices is probably next year's CES. All we know for sure, confirmed by Shen himself, is that the two products will be launching side by side when the time comes.
It's curious who the "very big player" behind the request might be. We wouldn't rule out Microsoft, as its currently one of the biggest proponents of AR with its upcoming HoloLens. Whether Asus and the company in question have struck some sort of financial agreement remains unknown.
The Taiwanese manufacturer is the next tech giant to enter the VR/AR race and likely many others will follow suit. The new market will be saturated with similar offerings very early on in its existence and we can only guess how things will play out. Yesterday Microsoft shared its intriguing vision for what the VR future might have in store for us. Team Redmond is envisioning something they're calling a "
shared reality
" in which headsets from different manufacturers will work coexist and work together to bring users a unified virtual space.
via:
CNET