Asus pushes back plans for Windows RT devices
10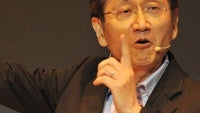 Asus is a company that is not afraid to take risks and is known to work on weird, sometimes crazy devices. Even Asus, though, with its wide range of devices, does not see any sense into building future Windows RT devices.
Windows RT is the limited Windows 8 version that runs on ARM chips instead of Intel-based ones and does not support legacy Windows applications.
Chairman Jonney Shih said it has
pushed back plans for future Asus Windows RT devices
after its first VivoTab RT.
"The result is not very promising,"
Shih commented on the Surface RT and VivoTab RT tablets.
Instead, Shih has switched focus more fully to Windows 8 running on Intel chips and with unlimited app support.
The Asus chairman also shared his preference for smaller devices. The Surface tablets have 10.6-inch displays, larger than most tablets.
"My personal opinion is the 10-inch may make more sense," Shih said.

source:
AllThingsD