Asus is planning to have a Tegra 3 & Ice Cream Sandwich powered Transformer in the fall?
7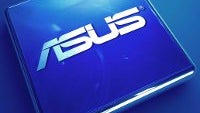 Asus doesn't appear to be backing down any time soon with their tablet offerings, especially when the
Eee Pad Transformer
is selling very well, but as we all know, they're pushing ahead in their attempt at becoming the market leader in this competitive market.
We've already heard about the
Windows 8 powered Asus Eee Pad Transformer 2
coming down in the pipelines, but for those who are interested more with their Android lineup, we have some news regarding an upcoming new one. In fact, this new model of the Eee Pad Transformer appears to be the likely successor to the original one – mostly because it's going to be featuring an
NVIDIA Tegra 3 chipset
and
Android Ice Cream Sandwich
. This time around, the news about it comes from "sources" that originate with their supplier chain in Taiwan. In fact, they mention that Asus is actually making large orders for Tegra parts – thus, beating out Acer as being NVIDIA's largest customer.
From the sound of it all, the sources say that this new Transformer will arrive sometime in the
October or November
time frame, which should be nice in time for the busy holiday season. Surprisingly enough, the source make the bold claim that Asus will be breaking even and won't make a bit of profit with the new tablet, but rather, they're aiming to make their profit margins with their useful notebook dock.
via
Slashgear
Recommended Stories