Asus intros a new Fonepad 7 with Android 5.0 Lollipop on board
7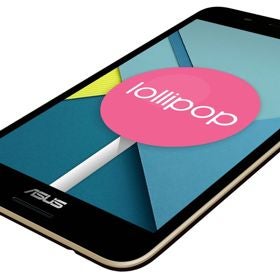 Asus this week announced a brand new Fonepad 7 (model number FE375CL), which runs Android 5.0 Lollipop out of the box, being the company's first Fonepad to come with this version of Google's OS.
While the new Fonepad doesn't look too different from the
Fonepad 7 FE170CG
that was released in 2014, it brings important improvements when it comes to specs. The device is powered by a quad-core Intel Atom Z3530 processor clocked at
1.3
GHz, and sports a 7-inch IPS display with 800 x 1200 pixels. It obviously lets you make phone calls, supporting micro SIM cards, LTE, and 3G connectivity. Furthermore, the Fonepad 7 features a 2 MP front-facing camera, 5 MP rear camera, 2 GB of RAM, 8 GB or 16 GB of internal memory, 5 GB of cloud storage space (for life), and microSD card slot.
The Fonepad 7 FE375CL weighs 299 grams, measures 108.9 x 194.3 x 9.8 mm, and comes with a battery that can provide up to 12 hours of usage time.
The new Fonepad 7 will be released in Taiwan first, for prices starting at around $250. Asus didn't say if it plans to launch the device around the world, though its presence on the company's global website (see the source link below) suggests that it does.
Asus Fonepad 7 FE375CL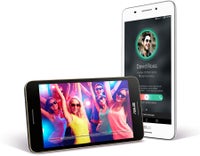 source:
Asus