The Asus ROG Phone is now cheaper than ever (at least at Microsoft)
2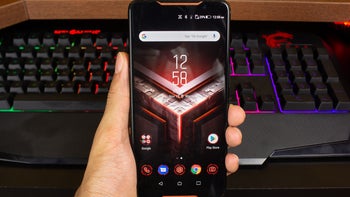 Released in the US in October as a powerful gaming smartphone, the
Asus ROG Phone
was initially sold for prices starting at $899.99. But now, when a new and superior
ROG Phone 2
is on its way, the original model can be purchased for much less. The most attractive Asus ROG Phone deal that's available in the US today comes from Microsoft, which lets you save up to $400 on this handset, thus besting
offers found elsewhere
.
Microsoft is currently selling the Asus ROG Phone 128 GB for $599.99 (that's $300 off the original price) and the Asus ROG Phone 512 GB for $699.99 ($400 off). Both versions are unlocked and, apart from the difference in storage space, they're identical. This means that, regardless of model, you're getting features like a 6-inch AMOLED display with 1080 x 2160 pixels, 8 GB of RAM, a Qualcomm Snapdragon 845 processor, a very capable dual rear camera, and a 4000 mAh battery. At the moment, the ROG Phone is running Android 8 Oreo, but it should be updated to Android 9 Pie sometime soon.

Mind you, the ROG Phone is compatible with AT&T and T-Mobile (as well as their prepaid brands) but it does not work on Verizon, Sprint, or US Cellular. For a closer look at this device and its capabilities, you can read our
Asus ROG Phone review
. If you want to know what the successor of the original ROG Phone has in store, check out our
Asus ROG Phone 2 hands-on
.