Asus MeMo Pad reviewed right before launch
4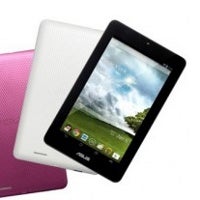 The
Asus MeMo Pad
might stand in the shadow of its older Nexus 7, and it might have been quietly unveiled with no pump right after CES 2013, but nonetheless its affordable $150 price tag make it one device that will certainly end up sold a lot.
And now, just before its official launch, the MeMo Pad landed in the hands of Bulgarian tablet portal Tablet.bg for a full review. After the same website got an early preview of the Acer Iconia B1, now it's at it again and there are lots of interesting things revealed about this very affordable 7 incher.
First and foremost, unlike its Nexus 7 sibling, the MeMo Pad comes with Asus' light Android skin on top of Android 4.1, so it's not pure vanilla Jelly Bean.
Asus has taken a few shortcuts to arrive at the low price of this device, and the most notable one is the screen. While it is the same in size the quality is allegedly much lower than that of the Nexus 7. And we're not just talking
pixel
density which lower here (it's a 1,024 x 600-pixel screen), but also sub-optimal viewing angles. Still, it's a fairly good and bright display, having brightness of 336cd/m2 which is comparable to the 400cd/m2 the iPad mini has.
Battery life was measured to be around five hours and a half if measured at reading at half brightness, and the officially quoted battery life is 7 to 8 hours.
In terms of hardware, the device is nothing stellar yet it impresses with the fact that it is capable of running Dead Trigger and similar games. Its biggest flaws are the single-core processor and lack of GPS, you might want to take that into consideration. Overall, however, it doesn't look bad for its price, and you can take a look at it right below.
source:
News.tablet.bg
(translated)