Asus Eee Pad Transformer delayed in the UK, to hamper its US launch?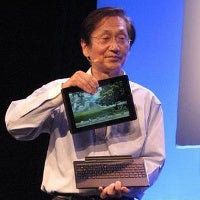 A press release by Asus indicates that the Taiwanese manufacturer has found great success with one of its tablets, as it says "initial demand for the Eee Pad Transformer has been far beyond our expectations."
This has its downside, however, as the first batches of the tab which were shipped in Britain are already sold out, and there would be a delay before "a significant quantity" of the tab and its dock are available to these British chaps who are quite hungry to taste the
Asus Eee Pad Transformer
, but didn't manage to get one while it was still in stock.
In addition, Asus also mentions that the Transformer will also be going through some additional testing procedures now, which will further delay the next shipments, expected to arrive in late April or early May.
This postponement seems to be bad news for US customers as well, as Asus informs that the UK is its highest-priority market when it comes to the Eee Pad Transformer, so it might take even longer for the tablet to hit US shores.
via:
SlashGear