Asphalt 8: Airborne, Dungeon Hunter 4 and more coming soon to Windows Phone 8, Windows 8
18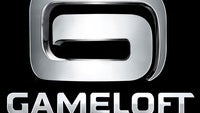 We have good news for all gamers who favor Microsoft's operating systems. The guys at Gameloft have announced that they'll bring 15 new video games to Windows 8 and Windows Phone 8 over the next 12 months. Asphalt 8: Airborne and Dungeon Hunter 4 are among the most exciting titles in queue and are bound to be launched on both platforms this fall, followed by Despicable Me: Minion Rush, Total Conquest, and Six Guns, which will all be out by the end of this year. The names of the Gameloft games coming in 2014 aren't being specified, but some will build on titles that the development studio has launched in 2013.
Gameloft will be aiming for a simultaneous launch across both Windows OSes, meaning that its upcoming titles will be made available on Windows 8 and Windows Phone 8 at pretty much the same time. Some of these titles will support cross-platform multiplayer gaming, allowing both Windows 8 and Windows Phone 8 users to play the same game together.
UNO & Friends is the first out of these 15 Gameloft games to be launched on Windows Phone 8. It is currently available at the Windows Phone marketplace, free of charge and compatible with all Windows Phone 8 smartphones.