Asian countries tired of the same old thing as Samsung takes market share from Apple
58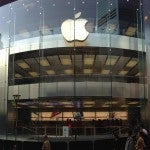 Wealthy Asians in Singapore and Hong Kong are getting tired of the same old thing when it comes to buying a new smartphone. Singapore, which back in 2010 led the globe in
iOS use per capita
, is seeing a change in smartphone buying habits and Korean based Samsung is the beneficiary. According to StatCounter, which keeps track of data traffic over a network of 3 million users, Apple's share of the mobile device market in Singapore had declined from a peak of 72% in January to 50% this month. During the same time period, Android's share of the Singapore mobile market had more than doubled from 20% to its current 43%.
In Hong Kong, Apple's slice of the mobile market dropped from 45% in January 2012 to its current 30% reading. Android flavored handsets now make up a
whopping two-thirds of the smartphone market
in the country. The bad news for Apple is that Singapore and Hong Kong are the trendsetters in the region and other countries tend to follow their lead.
"Singapore and Hong Kong tend to be, from an electronics perspective, leading indicators on what is going to be hot in Western Europe and North America, as well as what is going to take off in the region."-Jim Wagstaff, mobile app developer
The region is a bustling one for smartphone manufacturers. During the 12 months up to September 2012, spending on smartphones rose 78% over the prior year according to researchers GfK. But Apple is not benefiting from this increased spending as much as other handset manufacturers like Samsung and HTC are. And it is the young kids leading the way. One developer came up with a bill splitting app called BillPin and her research led her to launch the app on iOS. But subsequent research found that 70% of her target users-college students and young graduates in their early 20's-
were already using Android
or were planning on switching. An Android version of the app was launched this month.
25 year-old Janet Chan seems to be the typical smartphone user in the area. She owns an
Apple iPhone 5
but poor battery life and her desire to watch movies over a larger screen is leading her to switch to the
Samsung GALAXY Note II
. Chan sums up her feelings when she says, "
After Steve Jobs died, it seems the element of surprise in product launches isn't that great anymore.
" But it's not like Apple isn't selling any phones in the region. Apple's new Hong Kong store has long lines going out the door almost every day. But ironically, this kind of success could be hurting Apple. With too many people sporting the familiar looking device, the Apple iPhone is no longer a status symbol in the region.
"iPhones are like Louis Vuitton handbags. It's become so commonplace to see people with iPads and iPhones so you lose your cool edge having one."-Narisara Konglua,marketing manager, Bangkok
Gatot Hadipratomo, an assistant manager at Coca Cola's local venture sums up the problem that the Apple iPhone faces in the area. The iPhone "
used to be a cool gadget but now more and more people use it
."
source:
Reuters