iPhone X is now 25% cheaper to buy in the US compared to Europe
21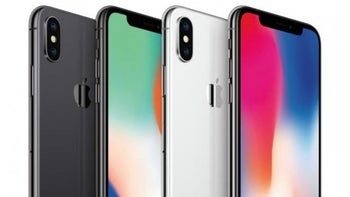 The US dollar has fallen to a new lows after the short US Government shutdown and US Treasury Secretary Steven Mnuchin has told the international community in Davos that the "weaker dollar" is good for the United States.
One interesting repercussion of the weaker dollar in the tech world is the growing difference in the cost of phones in the US and in other countries.
The iPhone X - as the most expensive mainstream phone out there - is a great illustration.
In the US, an iPhone X costs $1,000 for the base 64GB model and if you add an average state tax of 8%, you end up paying around $1,080.
In Europe, the VAT tax is included in the price of the iPhone X and the total cost of the phone is €1,150.
The two sums would be very close if the dollar was equal to the euro, as it was just a couple of years ago, but with the current weaker dollar, the US price of the iPhone is nearly 25% lower than the price in Europe.
Here is the simple math behind this:
US Price of iPhone X, converted to euro: $1,080 USD = €870 EUR
This means that if you were a traveler from Europe coming to the US with more valuable euro currency, you would save €280 euro if you buy an iPhone X in the US. And yes, this could be half the price of a ticket.
And if you shop from a tax-free state like Delaware, you can save €360, meaning that you pay 30% less for that iPhone.
So if you are looking to buy an iPhone or really any other expensive phone in Europe right now... well, you might as well save up the cash and go on a trip to the United States, the land of... cheap phones.