Arkanoid vs Space Invaders is a mashup of two all-time classic video games, out on Android and iOS
2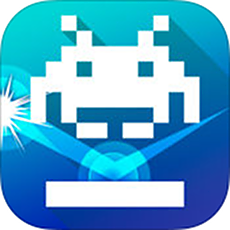 Hey, love classic video games? Of course you do, who doesn't! It's hard to talk about classic games without mentioning either Arkanoid or Space Invaders, which are both mashed up in Square Enix's brand new and potentially awesome game, now live both on iOS and Android!
Non-ambiguously dubbed Arkanoid vs Space Invaders, it's a combining gameplay elements from both classic titles, which essentially means that you will be shooting down hordes of enemies and destroying blocks at the same time.
With over 150 levels and 40 unlockable characters on deck, it's guaranteed to occupy your attention for a while. Those looking for a challenge will be pleased to know that Arkanoid vs Space Invaders also offers hard and ranked game modes that will likely make you break a sweat.
The game will set you back $3.99 but has no in-app purchases of any kind on board. Get it below and jump right into the action.