We need a better smartphone lockscreen experience
28
This article may contain personal views and opinion from the author.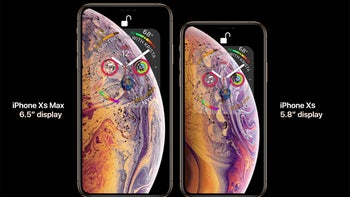 Is there a way to change the lockscreen on our smartphones that would make it much more useful?
These days, the cliche goes that smartphones are these mature devices and it almost seems like there is no way to change the core foundation of the smartphone experience: the lockscreen, the notifications, and so on.
But I have been using a few smartwatches that got me thinking: is my smartphone lockscreen really as perfect and as informative as I would want it to be? Obviously, the answer to that question is a 'no' and here is why.
Watchfaces provide an inspiration for a hugely improved one-glance smartphone lockscreen experience
On the
Apple Watch Series 4
that I reviewed last year, one thing impressed me most and that was the sheer information density that was packed on such a tiny screen. The new Infograph watchface packs up to 9 different complications in a size a fraction that of a smartphone. Just one glance at the watch and you can instantly see the current weather, as well as the highs and lows for the day; you can see how many steps you have taken, you can see your next appointment, you can see how much time left you have on that timer, you can see the time in a different city, you can be informed about the UV level, you can see when the sun sets, and the list goes on and on. And while the
Apple Watch
was the first smartwatch to provide such information density at a single glance, devices like the new Samsung
Galaxy Watch
Active have since copied that approach and provide an equally rich experience.
Why can't I see the current weather info on my lockscreen?
There is one unfortunate moment in this whole story: I personally stubbornly refuse to wear a smartwatch. As much as I enjoy the workout stats and everything else, I think it's overwhelming, I don't really want to bother charging it every night, and I don't think the price is justified considering that in just two or three years the battery will deteriorate, the experience will slow down and I will have to throw it away just like most electronic gadgets.
For people like me, it is evident that we could get a similarly great one-glance experience on our smartphone lockscreens, but no phone maker is doing this. I am not talking custom launchers for the lockscreen, but rather a curated experience that delivers the essential bits of info right to the lockscreen.
Why can't I see the weather information on my lockscreen?
Why can't I see my next appointment?
Why can't I see how many steps I have taken today on my lockscreen?
Heck, why can't I even see the time in analog format?
A quick shortcut to breathing sessions? Uhh-uh!
I am not advocating that everyone has all of this information on their lockscreen (it probably would be too much), but I for once would REALLY appreciate having a quick glance at the weather right on my lockscreen and not having to open the damn weather app every single time and then forget why I unlocked my phone, decide to open Facebook or YouTube and lose half an hour in these rabbit hole of applications. And yes, that's exactly what happens so often when I just unlock my phone to check the weather.
So... why is nobody doing a better lockscreen?
The answer is probably inertia. And of course, it's also hard to get it right. But I am sure it's possible.
After all, if a tiny smartwatch delivers more information to me at a single glance than my 6.5-inch smartphone, then there is definitely something broken in the system.