Are you safer with a cell phone?
6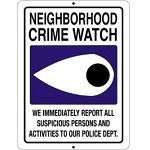 A study conducted by the University of Pennsylvania, University of Pennsylvania Law School and George Mason University suggests that one of the contributing factors to an overall drop in crime in the 1990s was the rise of the cell phone, especially in the areas of rape and assault.
Citing a sizable reduction in crime rates for the 10 year period of 1991 to 2001, and positing that an individual "commits a crime if the expected benefits of the crime exceed the costs," as well as understanding that criminals will also take into account the likelihood of getting caught, the presence of mobile phones increases the chances of a perpetrator getting identified and caught. The study cites a number of variables that contribute to that hypothesis.
Obviously, the near ubiquitous presence of mobile phones makes it next to impossible for a crime to be unreported. When you add in the fact that most phones also have cameras, it also makes it very likely that criminals will get identified. We know this having seen dim-bulbs video recording their own transgressions and then putting those videos on YouTube.
The study is an overall analysis of available statistics for that time, and it admits that it is not making a claim with regards to the causality of an increase in mobile phones resulting in a reduction in crime. What is also not pointedly discussed in the study is the effect of the post-Cold War economic growth the US enjoyed during that time. Also not discussed is that the increase in mobile phone use overall would also correlate to an increase in the use of the technology by criminal enterprises, thus making it harder to catch them, thus an unreported crime.
What we know from our own experience however, is that mobile phones make it very easy to communicate in all ways, including the ability to record and report criminal activity. That same technology helps both edges of the sword however, so it is a good idea to remember the basics when considering personal safey.
via:
Mashable