Are AT&T customers losing their EDGE?
26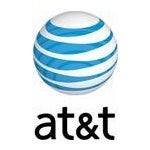 You walk into a restaurant and order a hamburger. When it comes, you take a bite and spit it out. When you call the waiter over to complain, he suggests that you order the higher priced sirloin steak because it tastes better. This is similar to what some AT&T subscribers have been going through recently, according to reports. No, AT&T has not opened an eatery. The speculation is that the carrier is slowing down their 2G network on purpose in order to force customers to switch to newer, higher priced 3G enabled phones. While the networker used to run
EDGE
on the 850MHz band, it now runs on the weaker 1900MHz band. AT&T denies all of this, but those using the first generation iPhone, certain BlackBerry models and RAZR phones are among the customers of Ma Bell who are affected by the change in the EDGE network. What has been your experience with AT&T's 2G network recently?
via:
MobileBurn