Archos 8" & 10.1" G9 Honeycomb tablets priced at $279 & $349; coming in September
9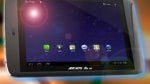 And just like that, yet another manufacturer comes out to announce a pair of super affordable Android 3.1 Honeycomb tablets that are expected to make a splash this fall. Actually, it was only yesterday when we
reported about the $99 Archos Arnova 7
Android 2.2 Froyo powered tablet – albeit, it doesn't quite come off much as a contemporary model.
Instead, the company officially announced today their
Archos 80 G9 and Archos 101 G9 tablets
, which are priced impressively at
$279 and $349
respectively. First, the Archos 80 G9 features an 8" touchscreen with a resolution of 1024 x 768 pixels – but it's actually sporting an aspect ratio of 4:3. Meanwhile, the Archos 101 G9 employs a larger 10.1" display with a resolution of 1280 x 800 pixels and an aspect ratio of 16:10. Interestingly enough, the two are mentioned to be loaded with a
1.5GHz dual-core OMAP 4 processor
from Texas Instruments, which alleges to offer 50 percent more raw computational power. Additionally, they'll feature the ability to decode 1080p H264 videos, HDMI output, 250GB HDD from Seagate, and a host of Archos branded multimedia apps.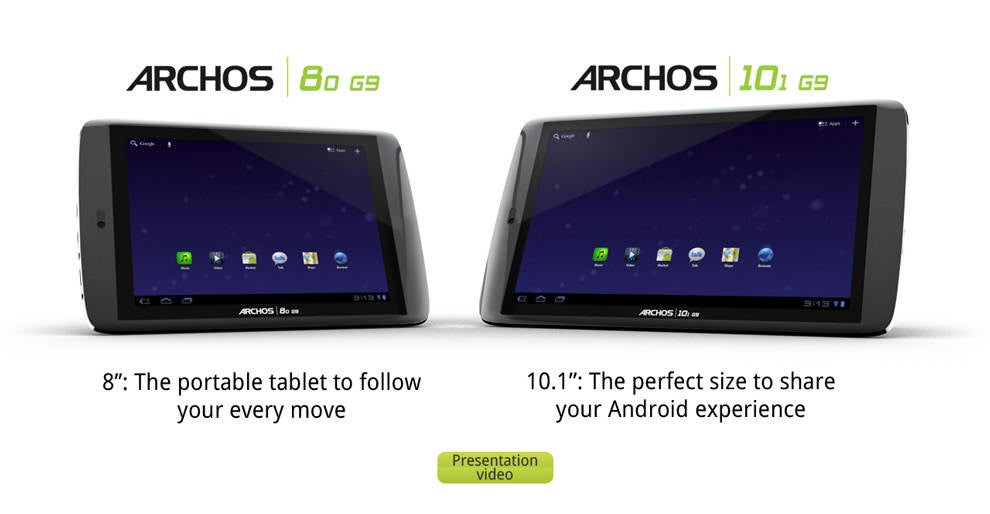 Honestly, it's indeed looking all fantastic on paper with their combination high spec'd hardware and extremely competitive pricing, but we're really curious to know how it all translates down to the tablet experience. Still, consumers will need to go through the entire summer season before being given the chance to pick it up some time at the end of September – albeit, it'll be featured at the IFA conference earlier in the month. Are you interested in any of the Archos tablets?
source:
Archos
Recommended Stories