Apple's tax rate may be just 9.8%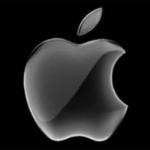 In case you're new to the world of global businesses and shady corporate practices, it is quite common practice for global corporations to use every tax loophole on the books in order to minimize what it needs to pay. So, it shouldn't have been much of a surprise when the New York Times detailed that exact type of practice over the weekend. However, the NYT didn't give just any tale of corporate tax dodging, it told how Apple does it, because
targeting Apple makes it
a more interesting story than targeting overall corporate practices like this.
The article details a number of ways that Apple has found to minimize its taxes. The report focuses on a subsidiary that Apple set up in
Reno
, Nevada, a company under the name of Braeburn Capital. Braeburn was set up in Nevada, because unlike California, that state has a corporate tax rate of zero, rather than the 8.84% rate in California. The company was created specifically to collect and invest Apple's profits, and therefore avoid the California taxes.
The report goes on to talk about how Apple also uses lobbyists to shape tax laws on the federal level, but as we said to start this, that's nothing new. As we just saw, Google has spent more than Apple, Facebook and Microsoft combined in lobbying the government. What's interesting is the question of how much Apple ultimately pays in taxes.
According to the NYT, Apple paid $3.3 billion on $34.2 billion last year. If this is true, it would represent a tax rate of just 9.8%. Of course, the numbers may not be accurate. Forbes contributor Tim Worstall says that those numbers represent two different tax years, and the actual tax rate that Apple paid last year should be around 18% which is much closer to the tax filings of Apple over the past few years, all of which show tax rates in the mid-20%.
Not surprisingly, Apple has issued a comment on the issue in which it denies the accuracy of the report, but rather than giving the accurate info, Apple spun the story to talk about all of the taxes the company generates via sales and payroll taxes for its employees, which apparently make Apple one of "the top payers of U.S. income tax." We'll have to wait and see what the tax filings actually say in order to verify anything.