Apple rules the news cycle [Comic]
12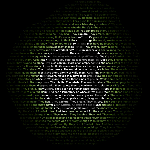 We all know that a lot of the stories we see on a daily basis aren't anything all that interesting or surprising, but there's something about that news cycle that keeps us coming back. And, one of those things may be one word: Apple. It doesn't really matter what the story is, if Apple is in the headline, someone will want to read it... at least that's the idea behind the newest
Joy of Tech
comic.
The comic targets the story that we just brought you about how Apple has been using some generic corporate trickery to
lower its overall tax-rate
. This story is nothing new, and not a topic that many readers would really bother to go through, except when the New York Times told the story, it focused specifically on Apple. Tax trickery isn't a good thing, but it happens all the time. Having a target to uncover a systemic problem is one thing, but the Times article came off as making Apple the scapegoat for things that all companies do.

Still funny though.