Apple's rumored dual camera setup gets showcased in this demo concept video
11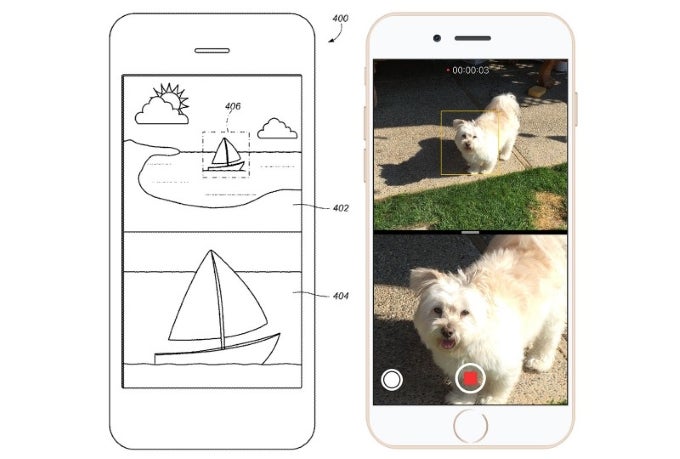 In January, a patent application was published by Apple, giving us a glimpse into what a dual-lens camera interface could look and feel like on iOS devices. It was an interesting turn of events, considering the rumors of a dual-lens camera coming to one or several of the iPhone 7's variants. The patent describes a dual-camera system consisting of one standard wide-angle lens (similar to the one that's in the iPhone today) and a second telephoto lens capable of capturing zoomed-in photos and videos.
Both lenses can be used simultaneously for taking separate photos or videos, which Apple's software is able to merge in unique ways. Images from both lenses can be shown on the same screen in the Camera app via split-screen view showing a standard wide-angle image on one side and a zoomed image on the other. When capturing a video or a photo, users can seamlessly shift between the lenses, tapping on the photo to zoom in with the second lens.
Apple is toying with some interesting ideas that will let you capture more special moments.
For example, a parent could capture a video of the moments before the candles on the cake are blown out using the standard wide-angle iPhone camera, and then tap on the screen to open a split-screen view and activate the telephoto lens for a close-up shot of the exact moment the candles are blown out. The zoom system uses a lens with a longer focal length instead of software magnification, which makes the zoomed in image crisp and clear. Both cameras can be used separately, with each one capturing video (even in slo-mo) or one capturing video and the other taking photographs. The resulting footage can be stored independently, or merged together in an artistic way.
Although the patent may not be entirely representative of the rumored dual-camera setup, it's still a legitimate clue for some of the ideas Apple is toying with. The latest rumors suggest that the dual-lens camera will be present in the larger iPhone 7, although Apple could change its mind prior to the smartphones' September launch. Using the patent as a guideline, MacRumors made a video to illustrate how the dual camera setup could work in practice. The video is available below.
Also read: