Apple's new patent reveals techniques to attach sapphire to electronic devices
11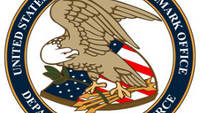 Apple has filed a patent application that shows how the tech giant is able to attach sapphire to its devices. At the same time, the application hints at ways that Apple might use sapphire in the future. Currently, Apple has employed it on its home button to protect the TouchID fingerprint scanner. As the second hardest material after diamonds, sapphires can be used in a number of ways on future versions of the Apple iPhone. One such use would be as a material to replace or enhance the Gorilla Glass used to make the display. The material was first used as a lens cover for the rear-facing camera on the
Apple iPhone 5
.
Another possible use would be to help dissipate the heat that is produced by the phone's processor. One quality of sapphire is its ability to spread heat, and using a sapphire-made mount for the processor would take advantage of this property. The patent's focus, however, is on how to securely fasten the material to the handset.
One method is to mix another material with a lower melting point, like metal, into an aperture formed in the sapphire substrate. When cooled and hardened, the metal can be used to connect to other parts by soldering, welding, or by other means. Another method uses a molding, like injection molding, to add a second material to the sapphire substrate. Using notches, steps or other designs, the sapphire part would be fastened to the device.
Last month, Apple received a patent for
the use of sapphire on flexible displays
. The month before, the Cupertino based firm signed a contract with GT Advanced Technologies for the long term supply of the sapphire material used in the production of Apple's devices. The sapphire material will be produced by GT using its equipment and operators situated in an Apple facility in Mesa.

Apple has applied for a patent on various ways to attach sapphire to an electronic device
source:
USPTO
via
AppleInsider