Apple's marketing VP dubs the iPhone X notch 'one of the most sophisticated pieces of technology'
31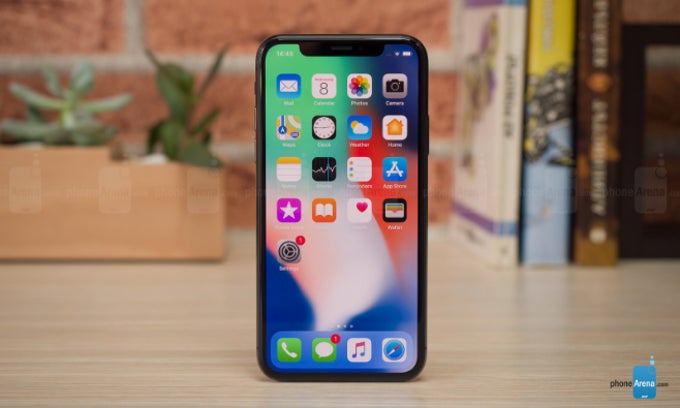 There's little doubt that the
iPhone X
is Apple's most controversial phone in recent memory, mainly on account of the "notch and horns" approach to achieving its touted "all-screen" design. For some, the notch is an eyesore and app developers' nightmare, others say they've gotten used to it, and even like the distinct look it gives to their expensive iPhone.
To no surprise, Apple's VP of iPod, iPhone, and iOS product marketing Greg Joswiak seems to be of the second type. Recently, he sat down for an interview, and here's what was revealed about the notch-y decision:
With all of those components, this is one of the most densely packed technology areas I think we've ever done. It's one of the most sophisticated pieces of technology we've ever done in such an incredibly small space.
Obviously, Apple lends more focus on the future potential and the differentiating factor of the Face ID biometry, rather than temporary design conveniences. So much so, that Apple's VP reconfirmed they haven't even thought about integrating a finger scanner in the
iPhone X
. "
Forget all those stories you heard about us trying to map fingerprints into the back. We had a line of sight on how to do real facial recognition, in a way never done before. It would be really hard to do, but we just didn't want to do it the way others had, which could literally be spoofed with a picture
."
So, there you have it, the notch is seemingly here to stay, and famed analyst Ming-Chi Kuo has already quipped that
all 2018 iPhone models would sport it
, and perhaps
even future iPads
. "
It doesn't matter if you're first to a general idea, it's about being first to making it fantastic, and that's what we try to do. Whether it's the chip team working with our hardware team, or our software team with our human interface team - it is one team here. No one else can match that
," ended Apple's Greg Joswiak.