Apple's latest patent filing suggest that it's working on a new Bluetooth protocol for iWatch
27
We've been hearing all about the Apple iWatch, and the noise has definitely been kicked-up a notch ever since Samsung outed their conflicting Gear smartwatch. By now,
it's pretty much certain
that Apple will be joining in on the wearables fun, and it's fair to say that a smartwatch is right up Cupertino's alley, seeing as design is king when timepieces are involved.
Design, precisely, is what Apple will undoubtedly shoot for, though this facet of the package has proven difficult to solve for the rest of the current pioneers, like Sony and Samsung. This has resulted in passable, but somewhat chubby looks. Apple may be looking to push the boundaries on that last front, thanks to a new patent it filed just today. The patent in question describes a new protocol for Bluetooth-equipped devices, that may bring significant increases in efficiency, by pairing said devices on demand only. Whether this will work seamlessly in the background, or you'll have to do this manually isn't known at this point, though we'd guess the former is a surer bet.
Granted that the engineers working on the iWatch succeed in integrating such functionality, we could be see battery, one of the chubbiest components in a smartwatch or otherwise, shrink, letting Apple's outstanding design crew work their magic.
There's currently no word on when we might see the iWatch, though it's probably safe to say that we'll have to wait for 2014. In the meantime, Apple's arch-rival,
Google, is said to be hard at work on their own smartwatch, that we could see by the end of the year
.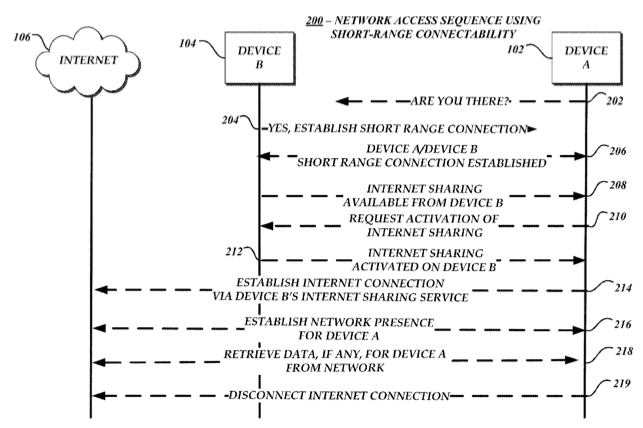 via:
9to5Mac