Apple's iWatch could be more than a smartwatch and push home automation
17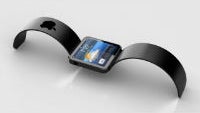 As always when we are talking about rumors about a device that isn't expected out for at least 6 months (if not longer), it is always a good idea to take a few extra grains of salt. And, that advice goes double when the rumor comes from an analyst rather than someone who doesn't get paid to speculate wildly. Still, an interesting story is an interesting story, and this one says that Apple's iWatch could be much more than just a smartwatch.
Just like the latest rumor about the iPhone 6 having a display that could "
approach 5-inches
", this rumor comes from Cantor Fitzgerald's Brian White who recently met with component suppliers in Asia. White said about the rumored iWatch:
Our contact also discussed the 'iWatch.' Although thoughts around the 'iWatch' have been widely covered by the media, this potential device has yet to be launched, and the use case discussions have been rather rudimentary. As an Apple supplier, our contact offered insight into the 'iWatch' and described this potential new device as much more than an extension of your iPhone but as a multi-purpose gateway in allowing consumers to control their home (i.e., heating/cooling, lights, audio, video, etc.). We found this discussion interesting as it opened our eyes to why the 'iWatch' has the potential to appeal to a much broader audience of consumers than just another mobile device.
Of course, we'd be happy with a smartwatch that can really fulfill the ideas we have for being a smartwatch (which is also why we're looking forward to what Samsung will have to show at next year's CES), but moving beyond that does sound pretty cool too. Home automation could be an interesting usage for a smartwatch, although Android has tended to be better for home automation than iOS, so we'll believe it when we see it.