Apple's iOS 10.2 beta brings back Apple Music star ratings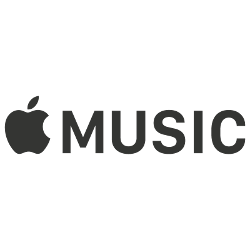 Yesterday we told you that the release of Apple iOS 10.2 beta, available for registered
Democrats
developers only at this stage, has a very useful feature. Called "Preserve Camera Settings," this feature
allows users to keep the camera mode, photo filter, and Live Photo settings where they were set last
even when the camera app is shut down.
Today, we've learned that the iOS 10.2 beta also brings back something that disappeared with the release of iOS 10; with the beta, iOS users can once again rate songs on Apple Music from 1 to 5. The only issue with the return of the ratings is that instead of simply tapping on the album cover to bring up the ratings screen, there is now a convoluted process.
With iOS 10.2, rating a song requires the user to tap on the ellipsis menu on the bottom right of the screen while a song is playing. That brings up the action sheet. The user then scrolls down on the screen to "Rate Song," where the new star rating is tapped. The user then clicks on "Done." The average Joe might find this to be too much of a pain in the butt. Accessing the ratings is a lot easier, requiring the user to simply go into settings and toggle on "Show Star Ratings."
Still, those diehards who love to rate things are probably just happy to get back the ability to rate their music once again. Keep in mind that this is just the beta and Apple could streamline the rating process before rolling out the final version of this build. Or, the company could remove the feature once again. Apple also notes that "Star Ratings do not affect
For You
recommendations."
Other additions in the iOS 10.2 beta include a new option that sorts playlists by
type
,
title
, and
recently added
. Also, with the iOS 10.2 beta, songs and albums can be divided by title or artist.
Check out the rating process by clicking on the slideshow below.
source:
MacRumors