Apple's iMessage "Black Hole" subject of class action suit
76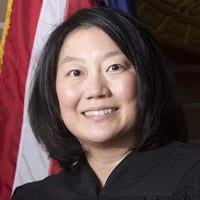 Just the other day, we told you about
a fix that Apple was offering to those who were losing their text messages in the iMessage "Black Hole"
. Those who left iOS for another platform, and took their phone number to the new handset,
were unable to have text messages forwarded to their new device
. Instead, these missives would head to iMessage as though the recipient had never left iOS. But without an active iPhone, the texts would sit in iMessage, unable to be retrieved by the person that they were addressed to.
Even though Apple now has a solution for this problem, it is too late for some people. One woman in California, Adrienne Moore, lost countless messages in the iMessage "Black Hole," and a judge says that she can proceed with a class action suit against Apple. Moore claims in her suit that Apple failed to forward messages sent to iMessage, as a way to keep people from leaving iOS. That theory was given some merit by the presiding judge. Speaking of the judge, want to take a guess who was wearing the robes in the courtroom? If you guessed Judge Lucy Koh, who sat on the bench for the two Apple-Samsung patent trials in the U.S., give yourself a pat on the back.
Koh denied Apple's request for a dismissal. And while she did toss some of Moore's claims related to "unfair business practice," she did rule that the plaintiff can continue with her "
tortious interference with contract
" claim. This says that Ms. Moore, by having such a large amount of her texts fall into the iMessage "Black Hole", was having her contract with Verizon interfered with by Apple. Clever, right?
The plaintiff can now proceed with a class action suit, which will probably end up like most class action suits do. After both sides reach a settlement, the class members will each get a post card with a quarter attached to it, and the lawyers will take millions in fees. Meanwhile, check out the official ruling, embedded below for your viewing pleasure.
source:
Scribd
via
GigaOm
>